Plea for 5G spectrum trials in September
Operators demand more efficient mmWave bands in the auctions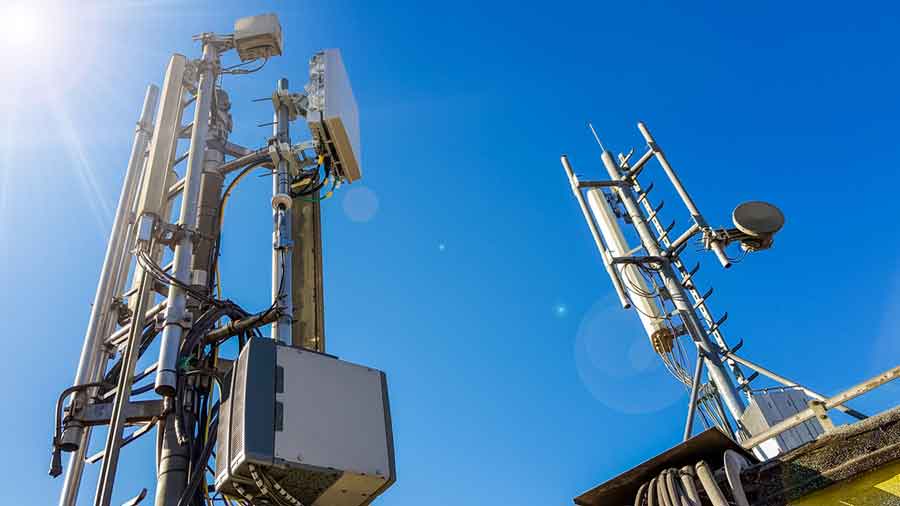 ---
---
Telecom operators have written to the department of telecommunications (DoT) for the early allocation of 5G spectrum so that they can start trials as early as September.
The trials with different vendors are necessary as it will take six to nine months to get the relevant data and the optimum results, enabling the operators to prepare their strategy for the long delayed 5G auction. Opposition to the high base price set by the regulator and confusion over the participation of Chinese vendors have amplified the concerns of the telecom entities.
Besides, the operators have sought spectrum in three bands: 26Ghz and 24Ghz (mmWave bands), and 3.5Ghz. mmWave bands such as 26Ghz are meant for government agencies, but the operators want access to them because of their efficiency and have sought a base price for the 26Ghz spectrum.
S.P. Kochar, the newly appointed director-general of the Cellular Operators Association of India (COAI), has said the allure of 5G services would dissipate significantly if the mmWave bands such as 26GHz were not offered in the auction.
The DoT has reserved 3.3-3.6 Ghz for 5G. However, 3.5GHz airwaves will have limited capacity and cannot support the full rollout of 5G services, the operators said.
The government was inclined to give the 26Ghz spectrum for the auction as a draft report of the DoT released a year ago said it planned to sell 400 units of 26Ghz spectrum and 100 units of 3.5Ghz for the trials.
Reliance Jio had recently requested the DoT to assign 800Mhz spectrum each in both the mmWave bands — 26GHz and 24Ghz —as well as 100Mhz in the 3.5Ghz band.
Jio's move came after Reliance Industries announced its telecom unit has created a complete 5G solution, using 100 per cent homegrown technologies that will allow it to launch the next-generation, high-speed services in the country.
Countries such as the US, the UK, China, Australia, South Korea, Japan, and a number of European countries have already launched 5G services.
India, on the other hand, has delayed a planned 5G spectrum auction until 2021 because of Covid-19 and a lack of interest from operators such as Bharti Airtel and Vodafone Idea which have said the base price of Rs 492 crore per Mhz was way too high.
With a DoT panel recommending the ban of Chinese equipment makers from participating in the 5G trials and eventual auction, sources said the base price could come under review.
Base price reduction
Sources said the government was aware that keeping Chinese vendors Huawei and ZTE away from India's 5G market may push up network deployment costs and is thus open to reassessing the base prices suggested by regulator Trai to make it viable for operators.
Brokerage CLSA in a report had said that the suggested price was the most exorbitant in the world, with rates in Italy, the US, South Korea and the UK being much lower.