Stocks set to surge
The Prime Minister's stimulus package announcement could also have an impact on bond prices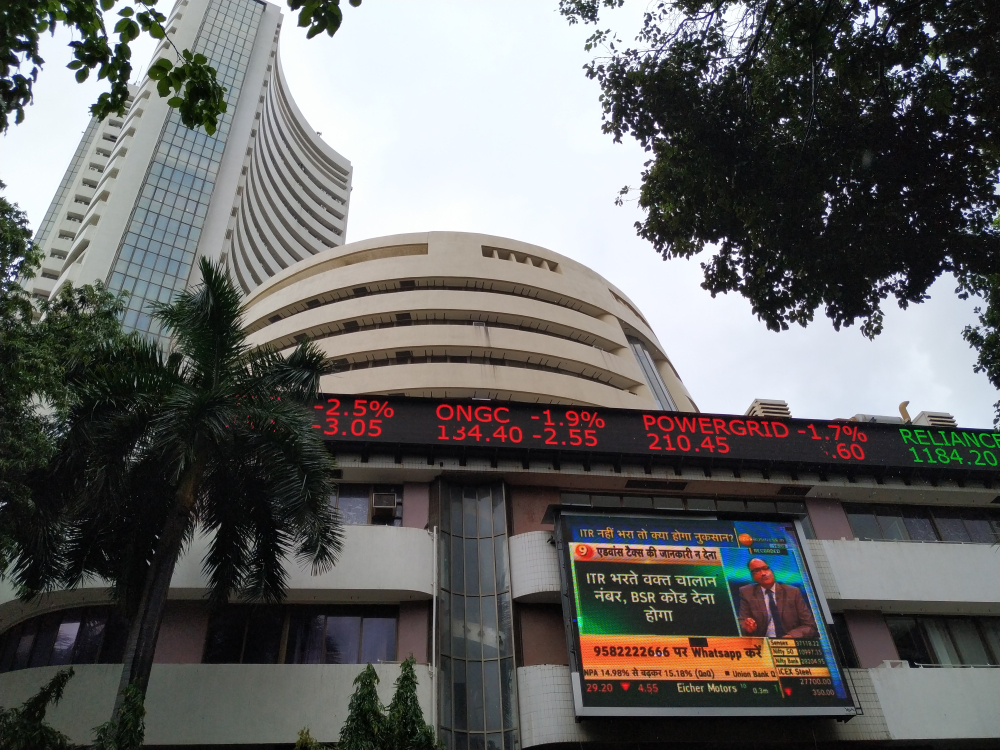 ---
|
Mumbai
|
Published 12.05.20, 10:18 PM
---
Stocks are all poised for a big leap at the start of trade on Wednesday in the wake of Prime Minister Narendra Modi's announcement of a bumper Rs 20 lakh crore booster dose for the economy on Tuesday.
The SGX Nifty was indicating a good day for the investing community on Wednesday.
At the time of going to press, it was showing gains of almost 3.92 per cent, or 362 points as did the American Depository Receipts (ADRs) of Indian companies on the New York Stock Exchange (NYSE). For instance, ICICI Bank ADR was trading higher almost 9 per cent.
Market circles said that while equity indices will open higher, investor focus will be on the details of the relief package and which sectors will benefit from the announcement.
"We may see the Sensex rising up to 1000 points at open. However, whether it sustains the rise will depend on many factors as to the exact size of the fiscal package, which sectors will benefit and what will be India's fiscal deficit among others," an analyst with a foreign brokerage who did not wish to be quoted said.
The Prime Minister's announcement could also have an impact on bond prices. Yields on the benchmark 10 year security on Tuesday closed at 6.16 per cent.
Government security prices have come under pressure after the Centre increased the gross borrowing for this year to Rs 12 lakh crore.
Market circles said that at initial glance, the size of the package announced by the Prime Minister was more than their expectations.
"Even if the earlier announced package of Rs. 1.7 lakh crore is included in the Rs 20 lakh crore, it is a substantial amount and in the league of US, Germany, Japan. The PM has suggested reforms to address concerns surrounding farmers, migrant workers, middle class tax payers and industry at large, which is extremely welcome.
"Equally important is the announcement of bold economic reforms which can have a much longer term and broader impact," Jaspal Bindra, executive chairman, Centrum Group, said.
Niranjan Hiranandani — president — Assocham & Naredco said the Rs 20-lakh-crore package was a shot in the arm to rev up the domestic economy.