Lockdown jacks up provisions for Axis Bank
The private sector lender suffered a net loss of Rs 1,387.78 crore compared with a profit of Rs 1,505.06 crore a year ago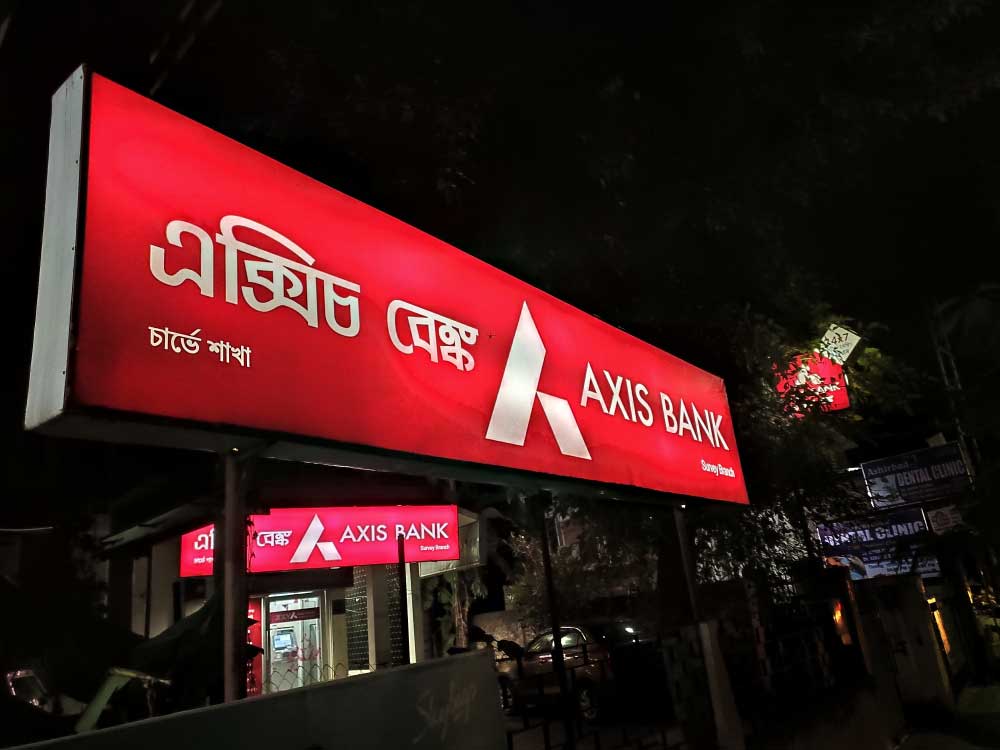 ---
|
Mumbai
|
Published 28.04.20, 07:38 PM
---
Axis Bank has reported a surprise loss for the March quarter of 2020 as provisions jumped during the nationwide lockdown.
The private sector lender suffered a net loss of Rs 1,387.78 crore compared with a profit of Rs 1,505.06 crore a year ago. Analysts had expected the lender to report a net profit in the region of Rs 1,500 crore.
The loss came as provisions jumped almost three times to Rs 7,730.02 crore from Rs 2,711.43 crore in the year-ago period.
Axis Bank said specific loan loss provisions for the quarter were Rs 4,204 crore compared with Rs 1,714 crore in the corresponding previous period and Rs 2,962 crore in the preceding three months.
Axis Bank added that it made other provisions aggregating Rs 3,526 crore during the period, of which Rs 3,000 crore was linked to the Covid-19 crisis. As of March 31, 2020, the bank holds in aggregate additional provisions of Rs 5,983 crore.
On the asset quality side, there was an improvement as the bank saw slippages of Rs 3,920 crore compared with Rs 6,214 crore in the third quarter of 2019-20.
Of this, the slippages from the loan book were at Rs 3,418 crore and that from the investment exposures stood at Rs 502 crore.
Corporate slippages stood at Rs 1,839 crore.