Coronavirus lockdown delays 5G auction
Earliest possible date for 5G rollout of 5G is likely to be 2021-22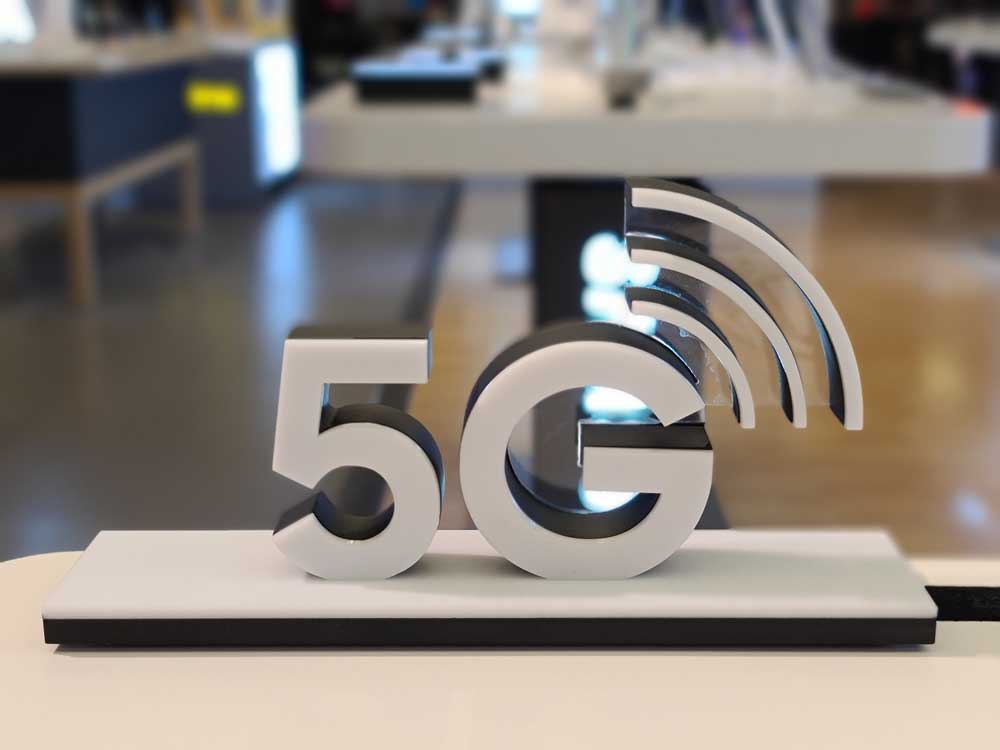 ---
---
The department of telecommunications is unlikely to hold spectrum auctions, including the coveted 5G, in the June quarter because of the coronavirus pandemic-induced lockdown in the country.
Sources said a fresh time frame for the auction could be decided by the end of this month, possibly in the October-December quarter of the current fiscal.
They said the earliest possible date for 5G rollout of 5G is likely to be 2021-22.
It is not be first time the auctions have been delayed. The award of licenses was originally supposed to happen in 2019 before it got pushed back to April this year. A key reason for the delay is the financial health of the telecom players.
The debt-laden telecom sector has plunged into greater instability following the Supreme Court demanding they pay their statutory dues in the form of adjusted gross revenues (AGR) of over Rs 1.69 lakh crore. Hopes of relief from the Supreme Court have almost dwindled after the last hearing when the bench came down sharply on the self-assessment of the dues.
"Given the present financial distress of the operators and the uncertainty around AGR payments, participation in any spectrum auction is expected to be muted. Operators are likely to bid for limited spectrum in the sub 1 GHz bands to augment their present holdings and renew their expiring bands. We do not expect any demand for the 5G bands because of the steep reserve prices," Rajan Mathews, director-general of the Cellular Operators Association of India, said.
Reliance Jio's 4G spectrum in the coveted 800Mhz band, operated under a spectrum sharing pact with Reliance Communications, will expire in 18 circles in July-August 2021,
Bharti Airtel and Vodafone Idea will need to buy back their expiring airwaves around September-October 2021, in eight circles each but mostly in the less expensive 1800 MHz band, also used for 4G.
"With Covid-19 impact on the global economy and supply chains, roll out of 5G in India is not expected before 2022 or even beyond depending on how global economies bounce back after the emergency. While there are plenty of opportunities in India, present spectrum pricing and govt tariffs and levies on the sector will remain a drag," Mathews said.
The government is planning to sell 8303.05 MHz of 4G and 5G spectrum which will generate approximately Rs 5.23 lakh crore even if the airwaves are sold out at the base price.
The 5G pricing offered by the government is being criticised by the operators. Vodafone Idea, which is worst hit by AGR dues, might participate in a limited manner.
Bharti Airtel is planning to skip the sale as prices are unrealistic and high. Reliance Jio is the sole operator, planning to buy some of the 5G airwaves.