Coal stocks at pitheads of Coal India touch 100 million tonnes
CIL produced 596.2 MT of coal in 2020-21 against previous year's production of 602.1 MT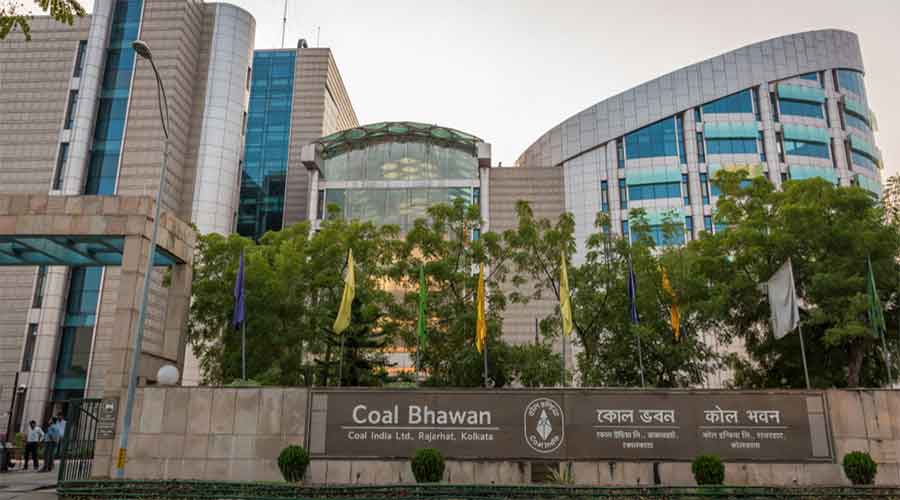 Coal India Limited.
File picture
---
Calcutta
|
Published 07.04.21, 01:21 AM
|
---
Coal stocks at the pitheads of Coal India have touched 100 million tonnes (mt) amid sluggish lifting by the power sector. Power plants procured 444.5mt in 2020-21 against the projected demand of 526mt.
Coal India produced 596.2 mt in 2020-21 against 602.1mt a year ago. Officials of the government-owned miner said a higher production would only have added to the stockpile.
The public sector miner has a plan to liquidate the stock in the ongoing fiscal. 
Coal India is banking on a revival in the demand from power companies. It is also expecting higher sales in the auctions and a greater substitution of imported coal.
In the last fiscal, the offtake at 573.8mt was only 1.3 per cent lower than in 2019-20., despite lower  power sector demand. This was made possible by an all-time high in e-auction sales at 124mt against  113.6 mt in 2016-17.
Coal India also booked 90 mt of sales from buyers who previously imported the fuel.
Of this,  around 48mt was from non-power consumers and 42mt was from the power sector. 
Mine surrender
The Modi government is looking to allow both private and government firms to surrender non-operational coal mines without forfeiting bank guarantees.
The coal ministry has floated a cabinet note on issues related to non-operational coal mines and has sought views from the related ministries, a television channel reported.
The proposal seeks to allow private companies to surrender their mines under genuine reason on case to case basis without forfeiting the guarantee. 
As of now, companies are allowed to exit a mine without forfeiting bank guarantees under the regional or partial exploration stage but not after fully exploring the mine.
With inputs from Delhi bureau