Coal India to set up coal-to-methanol unit in Bengal
Aimed to reduce the country's oil import bill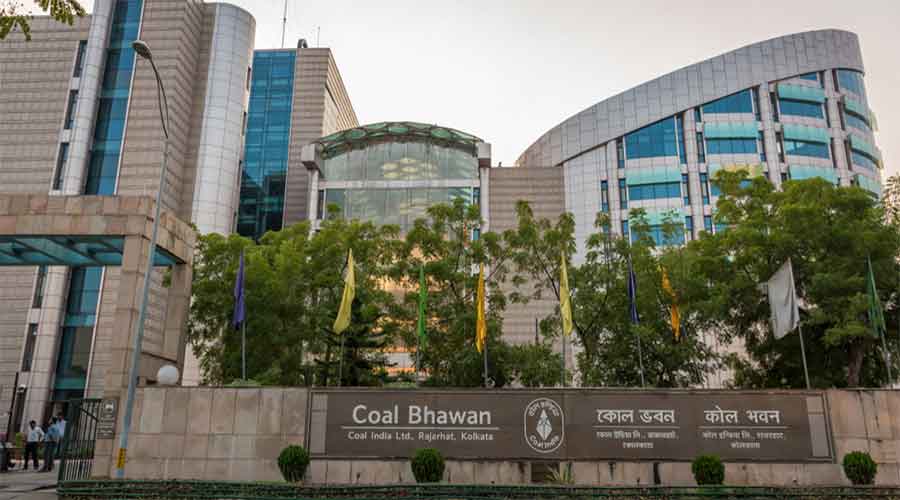 The Coal India headquarters in Calcutta.
Shutterstock
---
Calcutta
|
Published 29.09.20, 02:56 AM
|
---
Coal India has floated a global tender to set up a coal-to-methanol plant in Bengal. The project, with an estimated capital outlay of Rs 6,000 crore, will come up at the over three-decade-old coal carbonisation plant of Coal India at Dankuni in Hooghly district.
The PSU plans to produce 6.76 lakh tonnes of methanol per annum that will be blended in the ratio of 15 per cent methanol and 85 per cent petrol.
The plant will cater to the methanol requirement of four eastern states – Bengal, Odisha, Jharkhand and Bihar.
Coal India  said that it is in talks with IOC and other state-owned oil companies for a long-term tie-up to sell methanol.
Coal India subsidiary South Eastern Coalfields Ltd, which operates the Dankuni Coal Complex, said  the project site has been identified for the proposed plant. The plant will run on a built, own and operate (BOO) model where Coal India would not invest but would allocate land, power, water and also supply low-ash high-calorific coal from  its Raniganj fields.
The PSU miner has estimated an annual coal supply of around 1.5 million tonnes for the plant. The tender would select the operator for the life span of the plant which is expected to be 25 years. Government-owned consultancy and engineering firm Project Development India Ltd is the consultant to select the operator.
While the mechanical set-up of the plant is expected to be completed in 36 months, the actual commissioning is envisaged in 41 months, Coal India said. The last date of submission of the bids is December 17, 2020.
"This proposed plant is part of implementing the methanol economy programme of the government and is aimed at reducing the country's oil import bill. It would also reposition coal as a chemical feedstock from that of a conventional energy product resulting in considerable decrease in carbon footprint," said a Coal India official.
Around 80 per cent of the coal produced by Coal India is used to generate thermal power. However, with the government stressing on expanding the renewable energy capacity of the country, Coal India is looking to diversify and expand the end of use of coal resources.