Coal India to produce urea from next fiscal
Plan to revive old fertiliser plants in Uttar Pradesh, Jharkhand and Bihar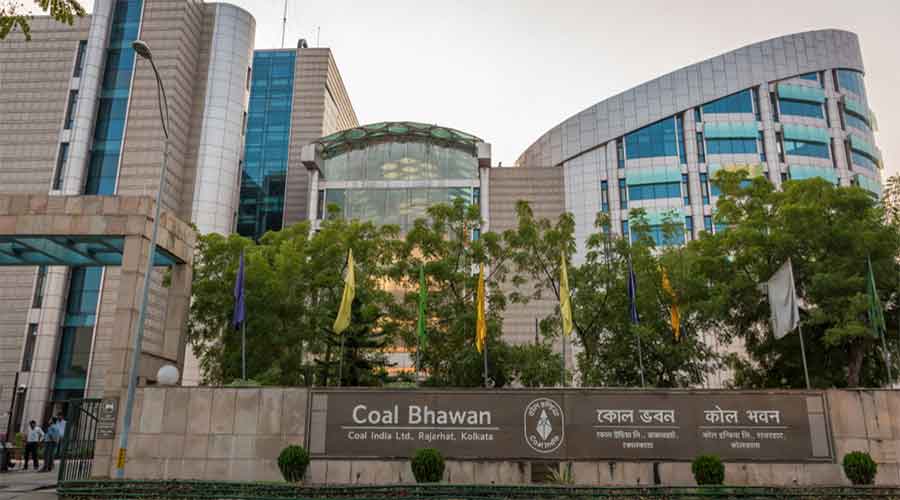 Coal India headquarters in Calcutta
Shutterstock
---
Calcutta
|
Published 24.09.20, 04:32 AM
|
---
Coal India expects to produce urea from its joint venture company — Hindustan Urvarak & Rasayan Limited — from 2021-22. The public sector miner has formed a partnership with other public sector entities to revive old fertiliser plants in Uttar Pradesh, Jharkhand and Bihar.
Coal India, NTPC, IOC hold a 29.67 per cent stake each in the joint venture, while FCI and HFCL together hold 10.99 per cent. Three plants are being set up with an estimated cost of around Rs 22,000 crore with a debt-equity finance of 75:25.
"In 2018, contracts were awarded to the respective successful bidders to set up the three plants on a lump sum turnkey basis. Construction activities are in progress in all the three sites. Urea production is expected to commence in 2021-22," Coal India chairman Pramod Agrawal said at the company's annual general meeting on Wednesday.
The public sector miner also has another joint venture company with RCF, GAIL and FCIL to set up a coal gasification based urea plant at the premises of the closed fertiliser plant of FCI at Talcher in Odisha.
Agrawal said coal remains the mainstay of energy production in the country, while solar, wind, hydel and natural gas supplement the fuel without wholly substituting it. "For the past couple of years, India accounted for around 11 per cent of the global coal consumption. India remains the second-largest coal consumer in the world," he said.
Meanwhile, Coal India has said that its research and consultancy arm CMPDI will remain an integral part of the miner and will not be separated. In 2019-20, CMPDI added 7.8 billion tonnes of coal resources, the highest ever estimated by CMPDI in a year.