Centre swats away US punch
US plan to end preferential trade status won't have much impact as benefits totalled $190 million annually: India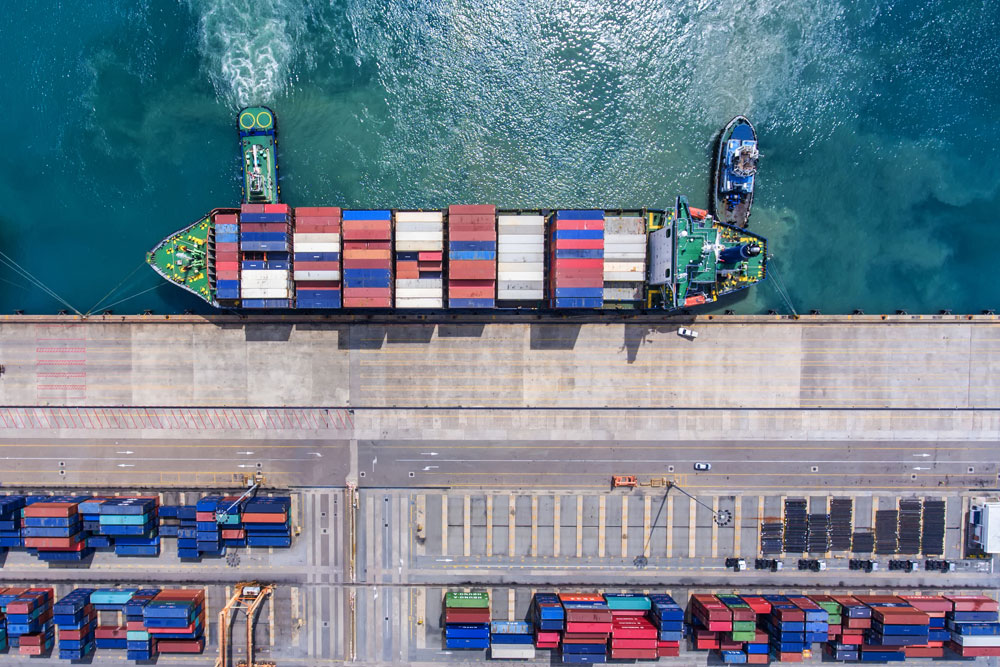 ---
---
India on Sunday said the US government's move to withdraw duty free export concession under the Generalised System of Preferences (GSP) programme to about 3,500 items will not have much impact as the benefits totalled only about $190 million annually.
However, New Delhi is keeping retaliatory duties out of its discussions with the US, commerce secretary Anup Wadhawan said. "The government will internally review the retaliatory tariff issue," he said.
"India exported goods worth $5.6 billion under GSP last year, but our total GSP duty reduction benefits were to the tune of only $190 million," Wadhawan added.
Dismissing the US claims on high tariffs by India, the commerce secretary said the country's import duties were not high and within the norms of the World Trade Organisation
"We do not agree with that at all. Our tariffs (import duties) are very consistent with the bound rates that we are entitled to in the WTO." Wadhwan said. Bound rates are the maximum duty applicable under WTO rules.
He said the US decided to remove the benefits even as India was working on an "extensive and reasonable" trade package. The package covered all concerns related to bilateral trade with the US on sectors including medical devices, dairy products and agricultural goods.
The commerce secretary said India could not negotiate issues concerning the interests of public healthcare. Explaining the demands of the US on medical devices and dairy products, Wadhawan said India was willing to find a reasonable solution but that had to be balanced with the country's non-negotiable public health concerns and requirements.
"Both these issues (medical devices and dairy) have aspects that are non-negotiable. Like in medical devices, we will not compromise on the affordability and needs of public health.
"Given our religious and cultural concerns, we have a requirement that there should be a certificate that the source of the dairy product should have never been fed animal derived feed. So that again is a non-negotiable for us. Wadhwan said.
India could have simplified procedures for importing these two products "without compromising the basic requirements", he added.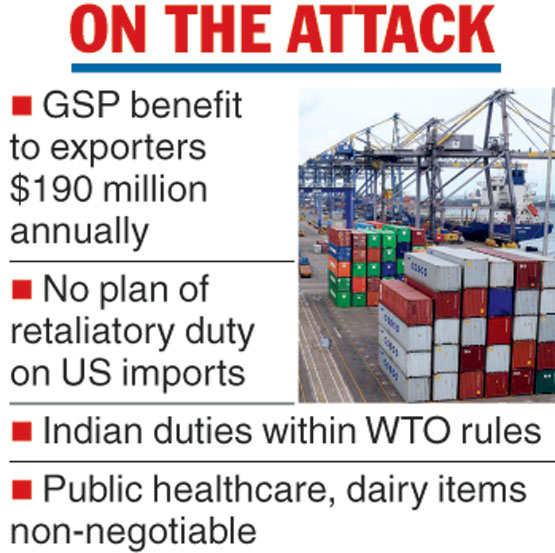 Limited impact
The US decision to withdraw duty benefits will have a marginal impact on few domestic sectors such as processed food, leather, plastic and engineering goods, exporters body Fieo said.
Federation of Indian Export Organisations (Fieo) president Ganesh Kumar Gupta said as these sectors were availing higher GSP benefits, the government should look into providing fiscal support to these segments.
Sanjay Budhia, chairman, CII national committee on Exim said "GSP boosts the competitiveness of American manufacturers by lowering their costs."
About two-thirds of US imports under GSP are raw materials, components or machinery and equipment used by US companies to manufacture goods in the US for domestic consumption or for export. GSP also helps American consumers by eliminating duties on a variety of usually inexpensive consumer goods, Budhia said.
According to United States Trade Representative, US imports under GSP in 2017 were $21.2 billion, of which India was the biggest beneficiary with $5.6 billion, followed by Thailand at $4.2 billion and Brazil at $2.5 billion