Ban on blending of Darjeeling tea with Nepal variety lifted
Tea Board in its notification allows sellers to mix as long as they don't claim the end product to be an exclusive item covered by GI label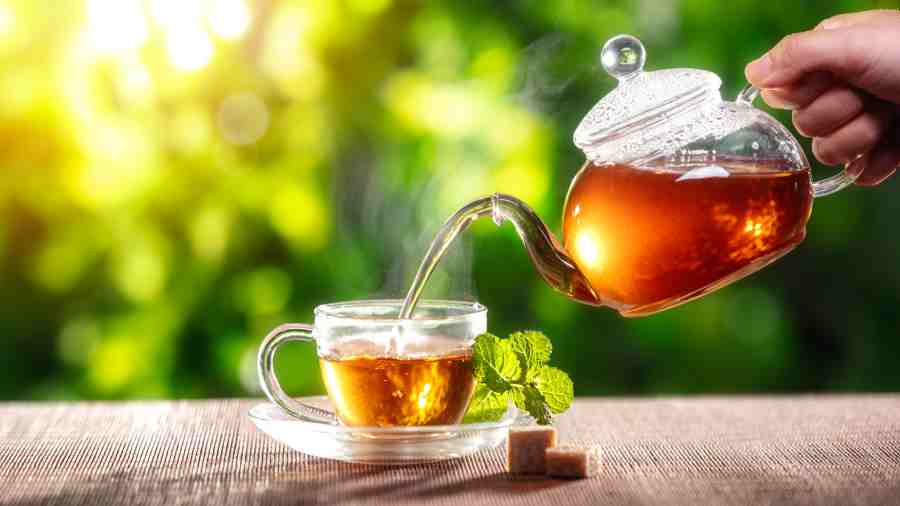 Representational image
Shutterstock
---
Published 19.10.22, 01:20 AM
|
---
The Centre will allow the blending of imported tea with Indian varieties protected by geographical indications (GI) tags, diluting a previous order which prohibited the practice for any blend.
The Tea Board of India issued a notification on Tuesday which will let sellers mix Darjeeling tea with any other varieties, especially Nepal tea in their packs — as long as the end product does not claim to be an exclusive item covered by the GI label.
The prohibition, which was set in motion with an order on November 11, 2021, had impacted the bottom rung of the Darjeeling tea industry in terms of quality.
The gardens were dependent on domestic buyers such as Tata Consumers Products Ltd, which would pick up the tea that could not be otherwise exported such as the globally renowned first and the second flush.
Following last year's order, TCPL had largely refrained from buying Darjeeling tea this season, leading to a dip in auction prices. The situation led to several representations from the producers as well as buyers such as TCPL to the Union ministry of commerce and the Tea Board.
"We have lifted the hindrance to domestic procurement of Darjeeling tea without diluting the spirit of the last order. The Tea Board will take stern action if any seller is found to be mixing imported tea and claiming it to be GI tea," a source in the Tea Board said. Nepal teas, which carry qualities akin to Darjeeling because of similarities in terrain, have been making steady inroads as they are cheaper than Darjeeling. There have been representations before the Tea Board in the past to check the rampant blending of Nepalese tea, which local producers claim, often fail to pass Indian food and safety standards.
In order to protect the interest of Darjeeling tea industry and other Indian origin teas that are protected by GI, the board in 2021 had issued a raft of notifications, including one on November 11, 2021, which read: "…in exercise of the power under paragraph 13(3) of the Tea (Marketing) Control Order, 2003, it is hereby directed that henceforth no registered buyers of teas, shall blend any imported tea with teas of Darjeeling, Kangra, Assam (orthodox) and Nilgiri (orthodox) from the date of issuance of this notification. Failure to comply with this direction shall invite action as deemed fit."
The directive proved to be counter productive as the Tatas largely remained absent in auctions to procure Darjeeling tea which is blended in their popular Tata Gold pack. An estimate suggests the Tatas buy about 1 million kg, accounting for about 15 per cent of Darjeeling's annual production.
On Tuesday, the Tea Board order superseded the previous one, adding that, "…any end product not claiming to be GI teas, i.e. Darjeeling, Kangra, Assam (orthodox) and Nilgiri (orthodox) would not fall under the ambit of this notification".
A Tea Board source explained: "Darjeeling tea is often blended with teas of other origin when sold abroad, as long as it is not sold as Darjeeling tea. There is no reason to stop the practice in India either."
Atul Asthana, managingdirector of Goodricke GroupLtd and vice-chairman of Indian Tea Association (ITA), welcomed the Tea Board decision."It was eagerly awaited. This will go a long way to help Darjeeling tea industry," Asthana said.
Last year's notification followed a nudge from the Union ministry of commerce to enquire into the alleged violation by TCPL in blending Nepalteas in its packs without adequate disclosure. The ministry had also then asked the board to take necessary action to protect Darjeeling GI.