Car makers start limited upkeep amid lockdown
Maruti and Toyota have started the maintenance of vehicles used for Covid-19 operations within an operational framework set by the government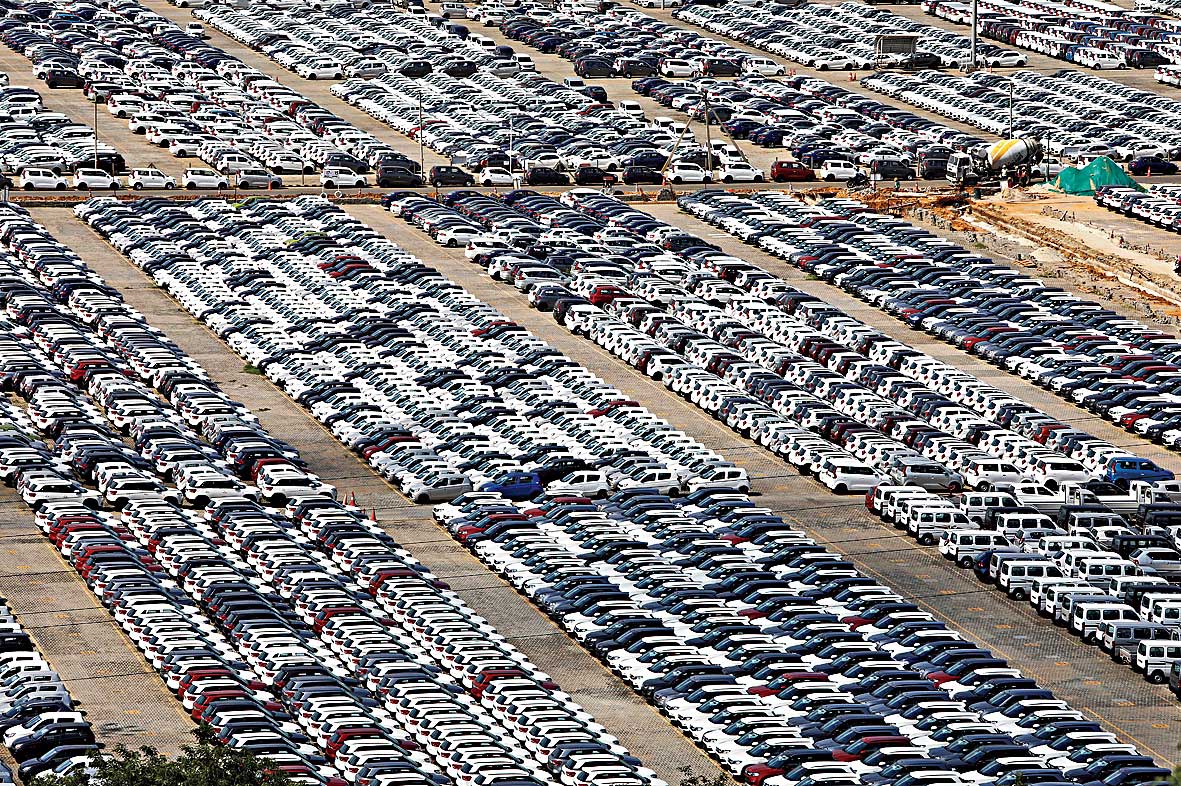 ---
|
Calcutta
|
Published 26.04.20, 10:28 PM
---
Some car makers have resumed operations in a limited manner.
Maruti and Toyota have started the maintenance of vehicles used for Covid operations within an operational framework set by the government.
The government has mandated that such maintenance need to be done at service centres (workshops) that are outside red zones and on the highways. They should be open twice a week for a limited number of hours and serviced by very few workers.
Maruti Suzuki India Limited is operating 50 such workshops, said a company spokesperson. "We are mandated to service only essential services vehicles and not customer vehicles," he added.
Toyota is running two of its workshops in Kerala, one in Kottayam and the other in Thrissur district.
"The Toyota workshops are running on Thursdays and Sundays only for a limited number of hours with a minimum number of people," said Naveen Soni, senior vice-president, sales and service, Toyota Kirloskar Motor (TKM). "Apart from repairs and maintenance, we are also cleaning the vehicles, sanitising them. We do vector cleaning that is fumigate the entire interiors of the vehicle," said Soni.
Mahindra is also seeking permission for such workshops. Mahindra is one of the leading SUV-makers in the country whose vehicles are used by the police and various district administrations and government officials. It has around 550 dealers operating in the country. The company, which also makes farm equipment, has certain dealerships servicing tractors during the harvest season. 'Permissions to operate the workshops are being sought from the local administration," said a source.
Auto makers have been reluctant to start operations even in a limited manner as dealers have not got permission to open.
Toyota Kirloskar is looking to open up once lockdown is fully over. It has issued manuals to open factories.
"Today, the Covid-19 pandemic has affected the health and safety of people across the globe. We are witnessing demand, supply, market and liquidity shocks, decline in real GDP growth rates and so many setbacks.
"Its our prime responsibility to ensure health and safety of employees, families and all our stakeholders. We need to safeguard business continuity and economic recovery as well by ensuring safety and health first approach. In this perspective, the restart manual is prepared not only for our use but also for the benefit of government, industries and stakeholder," said Masakazu Yoshimura, managing director, TKM.
The manual lists a number of activities starting right from home before the start of work, advising employees to stay at home if not feeling well to safety pick-up points for workers, alternative seating in bus to maintain social distancing, entry and exit at turnstile gates, staggered timings at canteen, social distancing at shop floors, virtual team meets and other factors.
However, with the pandemic peaking in the country, and with emerging hotspots spread throughout the country, the industry is likely to witness a staggered open up.