BPCL selloff may not take place this fiscal
At present, the Centre holds a 52.98 per cent stake, and bidders will have to shell upwards of Rs 60,000 crore to take control of the company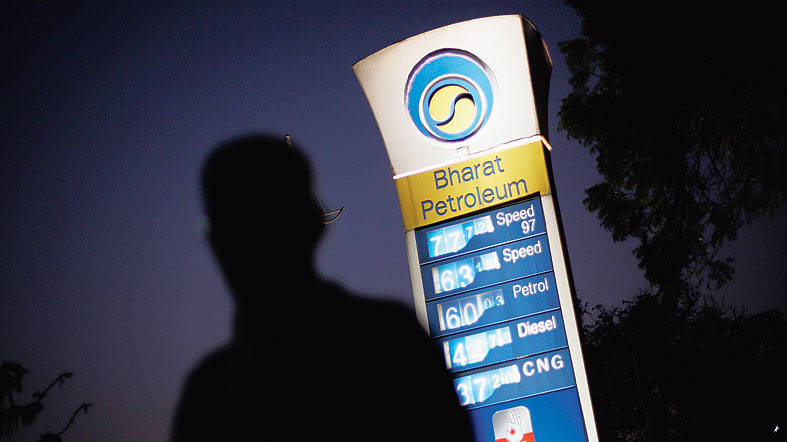 Representational image.
File photo
---
New Delhi
|
Published 30.12.21, 01:52 AM
|
---
The Modi government may miss its ambitious disinvestment target of Rs 1.75 lakh crore for the current fiscal as the strategic sale of state-owned refiner BPCL is unlikely to be over before the end of March.
"Efforts are on to meet the budgeted target. However, strategic sale of BPCL before the end of March seems unlikely. There are other stake sales in the pipeline which would be concluded in the current fiscal," a senior finance ministry official said.
In the first round of bidding a year ago, BPCL received multiple bids from companies such as Vedanta, Apollo Global Management and Think Gas. The bidders got access to the data room in April that allowed them to evaluate PSU books for their financial bids.
At present, the Centre holds a 52.98 per cent stake in BPCL, and the bidders will have to shell upwards of Rs 60,000 crore to take control of the company.
The strategic sale faces several hurdles, analysts said. Apprehensions over government interference in the pricing of petrol and diesel could dissuade bidders unless they  get a categorical assurance on the operation of market forces in fuel retail. State-owned IOC and HPCL have been seen to stay away from price hikes during elections.
The crucial assembly polls in 5 states including Uttar Pradesh and Punjab are likely to be held before March.
"This would result in unfair competition as the new private buyers of BPCL would have to price their products similar to the state owned refiner, which would not be market determined," the analysts said.
The growing shift away from fossil fuels has emerged as a new challenge before the government. Global energy firms and other investors are keen to be associated with the green fuel which would make it  difficult for the government to bring in firms with technical and financial muscle to clinch the deal.
Another factor is the forecast of a spike in global crude prices in 2022, which will make it difficult to ascertain the value of BPCL.
The other companies listed in the budget for privatisation include Shipping Corporation of India, Air India, Neelachal Ispat Nigam Limited, Container Corporation of India, IDBI Bank, BEML Limited and Pawan Hans.
While the government has successfully carried out the sale of Air India, it has not so far handed over the airline to the Tatas.
The official said the government is in the final stages of concluding the sale of Shipping Corporation of India and Neelachal Ispat.
Besides, it is focussed on listing insurance behemoth LIC on the bourses in the last quarter.