Recast signals at Kesoram as debt mounts
Cement business is mainstay of BK Birla flagship while tyres have been a drag for years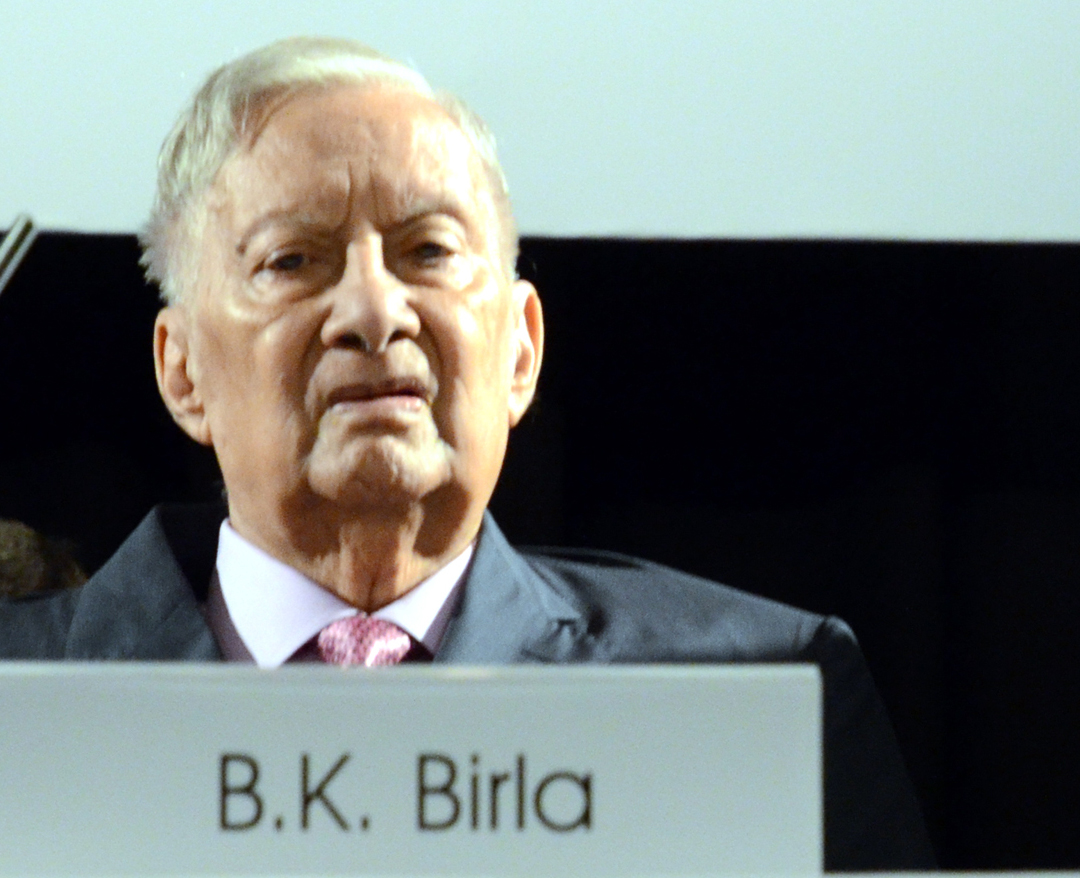 Kesoram Industries, the flagship of Birla patriarch Basant Kumar Birla's corporate empire, seems to be headed for another round of restructuring as mounting debts start to weigh heavy on its balance sheet
Telegraph file picture
---
Calcutta
|
Published 21.11.18, 07:28 PM
|
---
Kesoram Industries, the flagship of Birla patriarch Basant Kumar Birla's corporate empire, seems to be headed for another round of restructuring as mounting debts start to weigh heavy on its balance sheet.
But surprisingly the Kesoram stock has been able to shake off any worries on that score. On Wednesday, the stock locked into the upper circuit on the bourses and witnessed a high volume of trading, sparking market speculation that the management had finally cobbled a rescue plan for the company.
Manjushree Khaitan, the daughter of nonagenarian B.K. Birla, heads Kesoram, which earns a majority of its revenue and all of its segment-wise profits from the cement business.
The company has an outstanding debt of Rs 3,700 crore, which is eating into the bottomline of Kesoram. The lack of profitability in its tyre business has proved to be a bane of the company's shareholders for a very long time. Earlier this year, Kesoram said it had appointed a merchant banker to find a strategic partner for the tyre business. There is a buzz that the company may be close to clinching a deal.
Wednesday's market rally, however, may have been triggered after UltraTech's takeover of Binani Cement. The Kumar Mangalam Birla managed company took over bankrupt Binani to further consolidate its leadership position in India and emerge as the third largest in the world (except China) with a cement capacity of 98.75 million tonnes.
The Kesoram stock closed at Rs 75.15 on the National Stock Exchange, up Rs 12.20 or 19.95 per cent. As compared with the 30-day average of 144,312 shares, 33,09,708 shares were traded during the day.
Shareholders have been rooting for Kumar Mangalam, grandson of B.K. Birla, to take over Kesoram or the cement business, located in Andhra Pradesh and Karnataka, which has a capacity of 7.5 million tonnes.
However, sources said there was little possibility that Kumar Mangalam would be ready to step in anytime soon. Spate of shake-ups Kesoram has been going through a turbulent patch in the recent past.
The company sold off the Laksar tyre plant two years ago to JK Tyres for close to Rs 2,000 crore in an effort to pare its debt that had then mounted to Rs 5,300 crore.
Moreover, the promoters pumped in Rs 665 crore through a subscription to a rights issue and preferential allotment.
It also struck deals with a third party (Camden Industries) when it spun off some quoted investments and fringe businesses such as heavy chemicals and spun pipes.
Sources said the long-term solution this time around would be to hive off the tyre business to a subsidiary and bring in a strategic partner. Several buyers are understood to have taken a look at the Balasore unit that produces tyres for commercial vehicles.
There is also scope to monetise land assets belonging to the heavy chemicals or spun pipes businesses.
The promoter group could also make fresh investments. However, none of these options will be able to steer Kesoram out of losses.
The company posted a loss of Rs 96.25 crore on revenues of Rs 926.15 crore revenue in the July-September quarter, after paying Rs 105.26 crore interest and suffering a segment loss of Rs 19.87 crore on its tyre business.
Cement made a pre-tax profit of Rs 32.65 crore during that period.