BharatPe: Ashneer Grover sacked as review finds lapses
Fintech firm says the co-founder and his family were engaged in the misappropriation of funds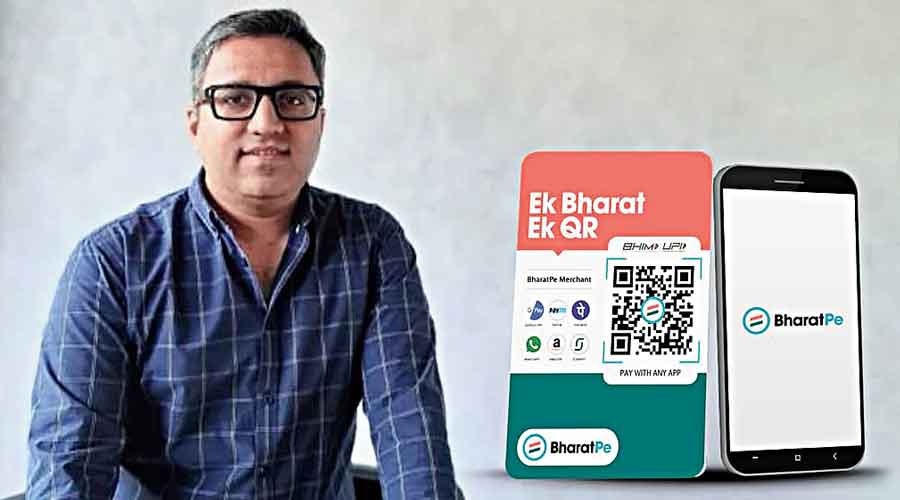 Ashneer Grover.
File Photo
---
Mumbai
|
Published 03.03.22, 03:09 AM
|
---
BharatPe has formally sacked its founder Ashneer Grover a day after he submitted his resignation from the company. The board decided to sack him after reviewing the findings of an audit which uncovered the financial shenanigans of Grover and his wife Madhuri.
The fintech firm, valued at $3 billion,  formally said Grover and his family were engaged in the misappropriation of company funds and misused company accounts to fund their lavish lifestyle.
The charges have raised the possibility of the company buying back part of his shares at a price lower than the fair market value that is allowed under its articles of association.
In a statement issued Wednesday, BharatPe said it reserves all the right to take legal action against Grover and his family. The company said its board had directed a thorough review of the company's internal controls, being led by well respected and independent external advisors.
Grover was forced to shoot of an email submitting his resignation minutes after he received notice that some of the results of the inquiry would be presented to the board, the company said.
He "quickly shirked responsibility by sending an email to the board submitting his resignation and fabricating another false narrative of the events to the public''.
"The Grover family and their relatives engaged in extensive misappropriation of company funds, including, but not limited to, creating fake vendors through which they siphoned money away from the company's account and grossly abused company expense accounts in order to enrich themselves and fund their lavish lifestyle,'' the company said.
"The board will not allow the deplorable conduct of the Grover family to tarnish BharatPe' s reputation... As a result of his misdeeds, Grover is no longer an employee, a founder, or a director of the company,'' it added.
Grover lashed out against the  board in a Linkedin post and said that it came from a position of personal hatred and low thinking''.
"I hope the Board can get back to working soon - I as a shareholder am worried about the value destruction. I wish the Company and the Board a speedy recovery. Please get back to your actual day jobs."