Bank mergers on track
Only balance sheets will be merged on April 1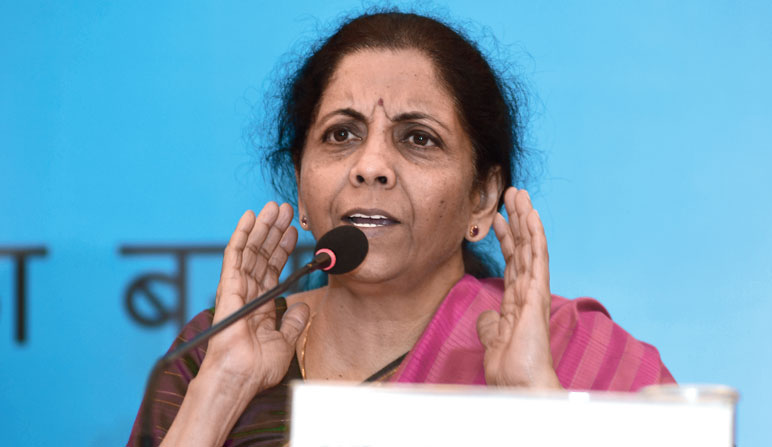 ---
---
The mega consolidation of 10 public sector banks into four global sized lenders would take effect from April 1 as scheduled, the government said on Thursday.
"At the moment there is nothing on that," finance minister Nirmala Sitharaman told reporters when asked if the amalgamation deadline could be extended as the coronavirus pandemic had thrown the country out of gear.
Banking secretary Debasish Panda said the merger process was on track and expressed hope that the banking sector would be able to meet the challenges thrown up by the pandemic.
"That is very much on track. The parallel activity is going on. As far as funds transfers are concerned, the necessary arrangements will be made," Panda said.
The statement assumes significance as there has been demand from some quarters for deferring the deadline because of the coronavirus outbreak.
On Wednesday, the All India Bank Officers' Confederation (AIBOC) had requested Prime Minister Narendra Modi to defer the mega merger exercise of banks in view of the virus outbreak.
The mergers, announced in August last, will start amid a nationwide lockdown to fight the rapid spread of Covid-19. Banking services are exempt from the lockdown, but are operating with minimal staff at branches with curtailed business hours, primarily for essential services such as withdrawals and deposits. Banks are encouraging customers to use their digital platforms for transactions.
In August 2019, the government has announced the merger of 10 public sector banks into four. Oriental Bank of India and United Bank of India will be merged with Punjab National Bank; Andhra Bank and Corporation Bank will be merged with Union Bank of India; Allahabad Bank will be merged with Indian Bank; and Syndicate Bank will be merged with Canara Bank.
According to the plan, only the balance sheets of these banks will be merged on April 1.
All the branches of the transferor banks will become branches of the transferee bank. The actual integration of systems and processes of these banks will take up to a year.