Airtel plan to mop up $4 billion
Airtel to raise $2bn through equity and quasi equity offerings, including qualified institutional placement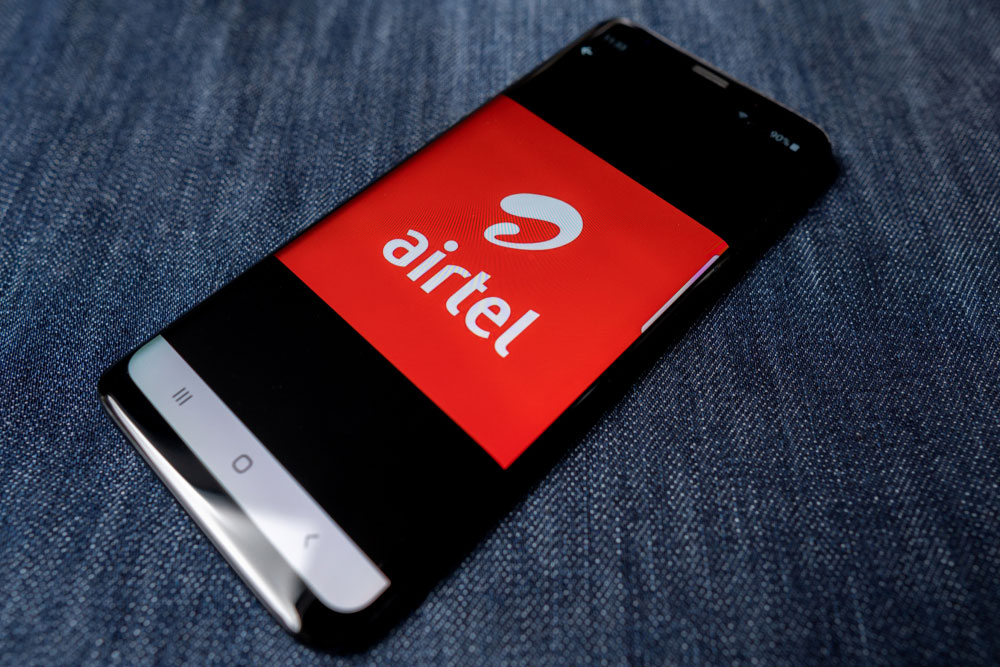 ---
|
Mumbai
|
Published 04.12.19, 07:02 PM
---
The board of Bharti Airtel on Wednesday gave its approval to the telecom company to raise $4 billion through a mix of debt and equity. However, the company will raise $3 billion for now.
The funds will be used to repay the adjusted gross revenues (AGR) owed to the government following a Supreme Court order in October.
In a communication to the stock exchanges, Bharti Airtel said the board had given its approval to raise $2 billion through "one or more qualified institutional placement, public and/or private offerings of equity shares, compulsory convertible debentures/other convertible securities/warrants/ADR/GDR or a combination thereof''.
The board also gave its green signal to raise $1 billion through foreign debt instruments and another $1 billion through the issuance of "unsecured and/or secured, listed and/or unlisted, redeemable non-convertible debentures along with warrants or other similar security denominated in the Indian rupee or a combination thereof in one or more tranches".
Apart from the $2 billion, the overall issuance for now shall be up to $1 billion from debt instruments, thereby totalling to $3 billion.
Airtel's net debt as on September 30, 2019, stood at Rs 1,18,106 crore.
Last month, Bharti Airtel and Vodafone Idea had moved the Supreme Court for a review of certain directions passed in its October judgment. The apex court had then held that non-telecom revenues have to be considered for calculating statutory dues.
For the quarter ended September 30, Bharti Airtel had provided Rs 16,815 crore towards licence fee dues which included a principal of Rs 3,207 crore, interest of Rs 7,000 crore, penalty of Rs 2,492 crore and interest on penalty of Rs 4,116 crore.
Airtel had also set aside Rs 11,635 crore on account of spectrum use charges — comprising principal of Rs 2,957 crore, interest of Rs 5,219 crore, penalty of Rs 1,268 crore and interest on penalty of Rs 2,191 crore. However, brokerages estimate that the total amount owed by Bharti Airtel to the government is over Rs 34,000 crore.
Earlier this year, Bharti Airtel had raised around Rs 32,000 crore, of which Rs 25,000 crore came from a rights issue.
While the stocks of Bharti Airtel and Vodafone Idea came under pressure because of competition from Jio, which impacted their bottomlines, and the October order of the apex court, they have rallied recently after the tariff hike by the three telecom players that went up to 50 per cent in one plan.