Air India staff express VRS concern in Tata agreement
In the next five years, about 5,000 permanent employees will retire, which may help the Tatas in reducing the wage cost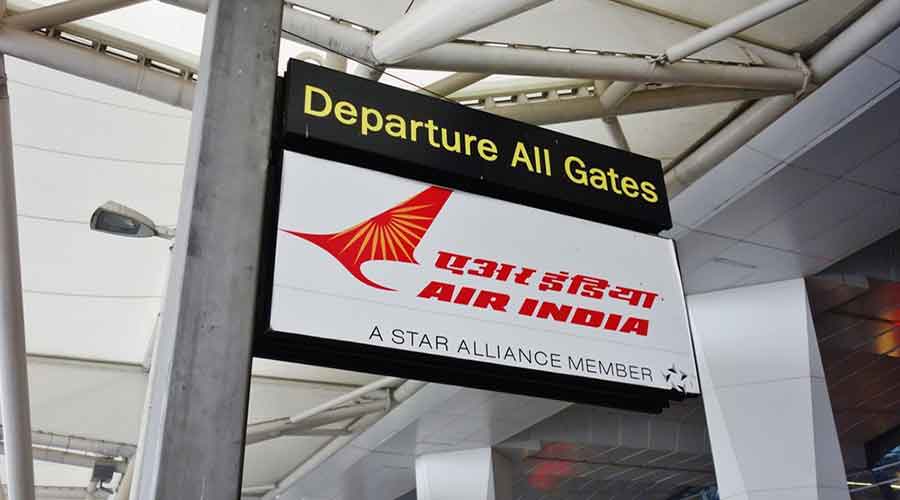 ---
New Delhi
|
Published 11.10.21, 02:14 AM
|
---
The employees of Air India expect the Tatas to address their pressing concerns in a benevolent manner. The Tatas on Friday won the race to to take over the troubled national carrier, with the government choosing its bid over that of a consortium of investors led by SpiceJet chairman Ajay Singh in his personal capacity.
The employees have expressed concern over the terms of the agreement that say the Tatas have the obligation to retain them for just a year and after that, some of them will have to take VRS. 
This would be a challenging task for the Tatas given the strong unions that exist in the airline for pilots, cabin crew, engineering and others.
After VRS, the employees would have to vacate their housing accommodation provided by the airlines within six months. A large chunk of these are in Mumbai and Delhi.
Air India has a total of 12,085 employees, with 8,084 permanent and 4,001 contractual staff, while Air India Express has 1,434 employees.
In the next five years, about 5,000 permanent employees will retire, which may help the Tatas in reducing the wage cost.
"The Tata group is well known for taking care of its employees. Even during the pandemic, the employees of Vistara were better looked after than Air Indians… we have great hopes from the new employer and are excited and apprehensive at the same time," Praveen Keerthi, general secretary, Indian Commercial Pilots Association, said.
Keerthi said the ICPA "looks forward to meeting the new employer and to take Air India to its former glory. In this they have our complete support".
The All India Cabin Crew Association, which claims to represent a majority of the cabin crew members in Air India, said in a tweet, "it is a Gharwapasi for our great #Airline... historic #aviation moment".
However, the cabin crew were the most apprehensive about the takeover by the Tatas as they fear the new owners in their bid to stay competitive would try to go for younger members.
Monetising subsidiary
After the Air India privatisation, the government will now start work on monetising its four other subsidiaries, including Alliance Air, and over Rs 14,700 crore worth non-core assets such as land and building, Dipam secretary Tuhin Kanta Pandey said.
The subsidiaries are under SPV Air India Assets Holding Limited and the Department of Investment and Public Asset Management (Dipam) will work on the plan, Pandey said.