Air India employees await new service conditions
Centre says the Tatas will have to offer VRS to those terminated after one year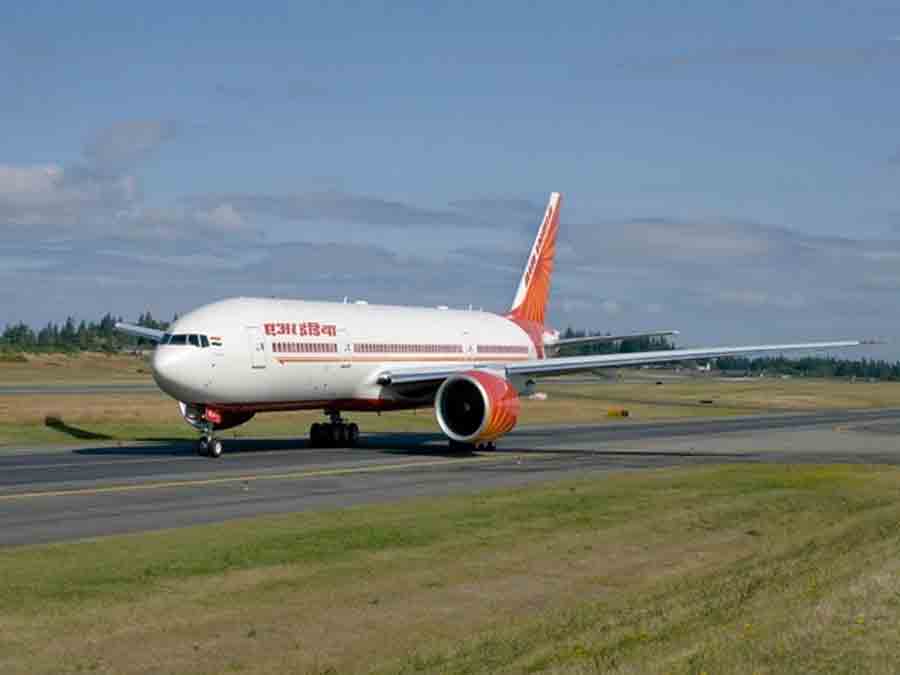 Representational image.
File Photo
---
New Delhi
|
Published 28.01.22, 02:54 AM
|
---
Air India employees are keenly waiting to hear about their service conditions under the new regime. The All India Cabin Crew Association (AICCA), one of the unions of the airline,  said "they would wait for the new service conditions, job security and other benefits to be spelt out by the Tatas".
The Centre had stated that employees' interest has been protected and the new owner will have to offer VRS to those whose service  will be terminated after one year.
The employees will also be provided gratuity benefits and provident fund benefits. Post retirement medical benefits for those who have retired or will retire in the future will be protected.
The retired employees will continue to get medical benefits. Nearly 55,000 retired staff are associated with Air India.
Letter from pilots
Air India pilots earlier this week had asked the management in a letter to rectify multiple deductions and recoveries that have been projected in the arrears statement of many pilots.
However, most pilots are looking forward to the new regime  as they expect timely payments and a simplification of schedules and other practices of Air India.
The airline's two unions, Air India Employees' Union (AIEU) and the AICCA, have also written to the management criticising a new order to inspect cabin staff members' grooming and measure their body mass index (BMI) at airports.
According to the unions, non-medical grooming associates doing BMI checks at airports violate not just DGCA standards but also established service conditions and court rulings.
"We must state that we do not oppose to BMI checks, which crew have been subjected to for more than 15 years; nevertheless, the same must be administered by medical professionals, in the privacy of the Air India clinic, as has been the case previously," the unions said in a statement earlier this week.
The AICCA has also threatened to seek legal recourse if the said requirement on BMI/weight checks by grooming associates is not withdrawn.