What India can learn from Bihar
Bihar Safarnama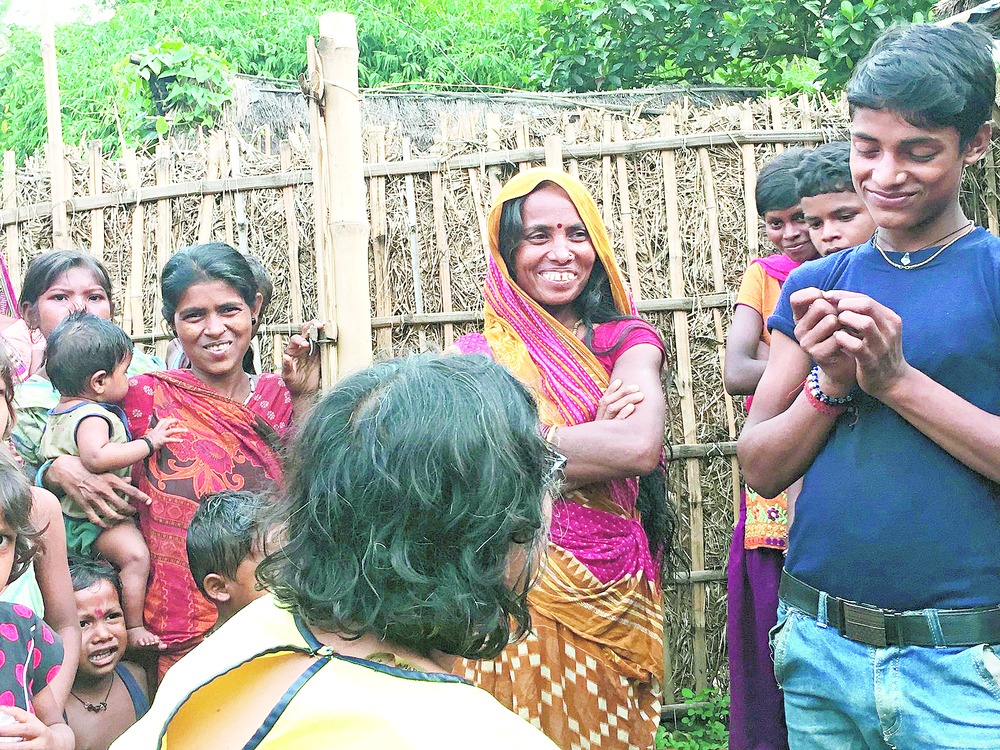 ---
---
This is what poverty looks like in Bihar: a 10-year-old child boarding a train for big, unknown Punjab so that the food at home is enough for his Ma and Babuji. A sister postponing her wedding so that she can be the additional daily wage earner in the family. An anxious mother and father borrowing money against the next 10 years of debt bondage to go look for their little boy.
Nitish Rishidev comes from a family of sharecroppers known as Musahars. Often the word Musa-Har is translated as rat-eater. Musahars work for daily wages to turn the soil in the fields. They are allowed to keep the grain they find inside the rat holes there. Sometimes rats bite them. They don't eat rats, rats eat them. Musa-Har should be translated as one who is eaten by rats, not as rat-eater.
I met Nitish in his Musahar Tola, with a social worker from the NGO Apne Aap who used to be on the Araria child welfare committee. About five years ago, the defunct child welfare committees had been activated at the prodding of the social welfare and women and child departments in Patna. The Nitish Kumar government and its newly appointed woman ministers - Parveen Amanullah and Lesi Singh - were determined to protect every last child.
Imamuddin, a social welfare officer from the department in Patna, had nominated a young backward class social worker from Apne Aap to the committee, convinced that a good NGO would make sure that the child welfare committee worked on behalf of the most marginalised. Sure enough, when the Apne Aap social worker visited the local children's home in Katihar he made a special effort to talk to children who could not go home because they did not know their address. He asked young Nitish if he remembered the name of his school. Nitish did. And that is how Nitish found his way home.
When I went to meet Nitish today, his sister and mother could not stop smiling. Nitish said he would never run away from home again and was glad that someone found him before he landed in Delhi, Haryana or Punjab.
"Katihar was terrifying," he said. "I don't even know what Punjab is like. Things are so much better at home in any case. We have more food and I am learning to read a little. Perhaps with this knowledge I can help my mother get a loan to start a small business."
His sister, aunts, cousins posed for pictures.
The family was reunited thanks to a revitalised child protection system.
A new generation is growing up in Bihar with access to schools, information, and a legal system that is trying to protect the most disenfranchised.
A total of 1,94,213 children were reported missing from different states in the last four years (2012-2016), according to the Union ministry of women and child development. Surprisingly, Bihar is not in the top five. The highest number of missing children are from West Bengal. Uttar Pradesh stands second, Maharashtra, Delhi and Andhra Pradesh follow.
Trends show that the number of missing children is going up in India. Though the finance minister has said that "inclusive growth is high on the priorities of the present government and the government will take adequate measures to ensure social security for children, women and senior citizens," there were drastic budget cuts for children in the national budget 2015-16.
Children received a meagre 3.26 per cent share in total financial resources, which is a massive 29 per cent reduction in the share for children from the 2014-15 Union Budget. This is the lowest allocation in eight years for children, according to Enakshi Ganguly and Bharti Ali from Haq, the Centre for Child Rights.
Children don't have votes and are voiceless, so India's most vulnerable are its most neglected.
There are 442 million children between the ages of 10 and 18 in India. They constitute 39 per cent of the population of our country but receive less than 5 per cent of the Centre's budget.
The number of missing children has declined in Bihar because of a very simple reason. Bihar not only refused to cut budgets for needy children, but has a proactive education, child protection and social empowerment policy.
India could take a lesson from Bihar.
♦ Ruchira Gupta is a feminist campaigner, writer, visiting professor at New York University, adviser to the UN, and founder of Indian anti-sex trafficking organisation Apne Aap Worldwide.
FOLLOW RUCHIRAGUPTA ON TWITTER @ RUCHIRAGUPTA ON FACEBOOK. COM/ RUCHIRAGUPTAJOURNALIST