Tutor held for showing porn to 8-year-old
Youth is a distant relative of child's mother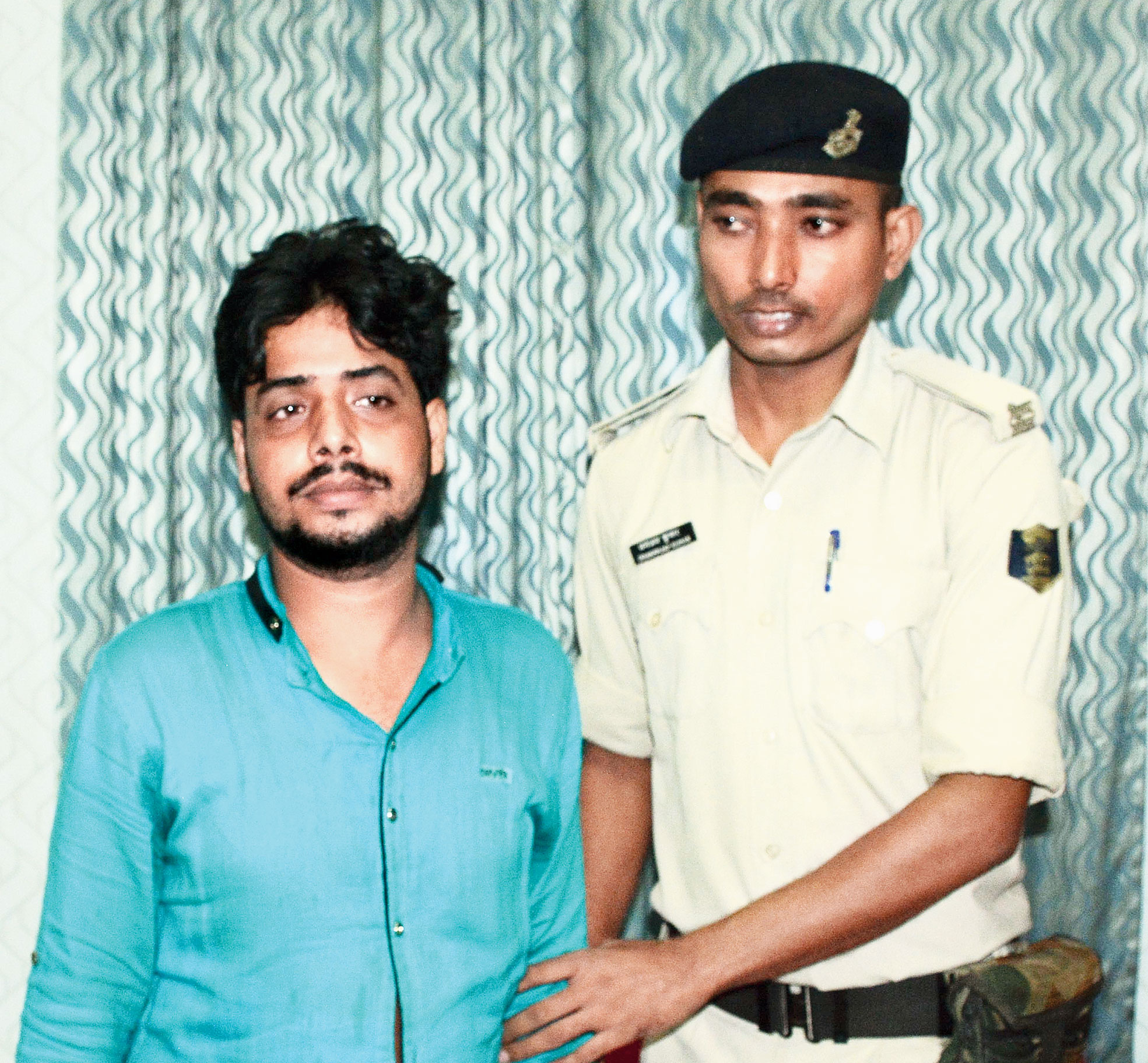 ---
|
Patna
|
Published 06.10.18, 06:48 AM
---
The city police have arrested a 28-year-old private tutor for showing pornographic videos to minor girls he used to give tuitions to.
The shocker came to light after the mother of one of the students caught the tutor, Farhan Alam, showing a pornographic video to her eight-year-old daughter.
Farhan is a distant relative of the woman.
Farhan used to go to the woman house's for giving mathematics tuitions to the girl. On Thursday, the woman caught Farhan red-handed showing a pornographic video to her daughter. The woman informed the male members of the house.
Farhan was thrashed and handed over to personnel from the Phulwari police station.
"The youth Farhan has been arrested and has been booked under sections 354 (A), (B) of the IPC and various sections of Pocso Act (Protection of Children from Sexual Offences Act, 2012)," Patna senior superintendent of police Manu Maharaaj said.
According to Phulwari police sources, when the cops went through the mobile phone of Farhan they were shocked to discover that the tutor had stored more than half-a-dozen pornographic videos, which he had downloaded from YouTube.
The police have seized the mobile and would investigate whether Farhan had shown the videos to other girls. Police sources said Farhan, who is a science graduate, used to teach mathematics to girls from Class I to Class V. Mostly, he used to visit the students' houses for the tuition classes.
Police sources said that during teaching, Farhan in the name of showing cartoons used to show pornographic videos to the underage girls.
"Persons who commit such acts suffer from mental disorders," said Binda Singh, city-based clinical psychologist.
"Such people might have committed such acts on earlier occasions too but would have escaped unnoticed. Persons committing such type of acts would not flinch from committing heinous crimes such as rape."