Spurt in chikungunya, dengue cases in Patna
364 dengue and 91 chikungunya cases have been reported in Patna district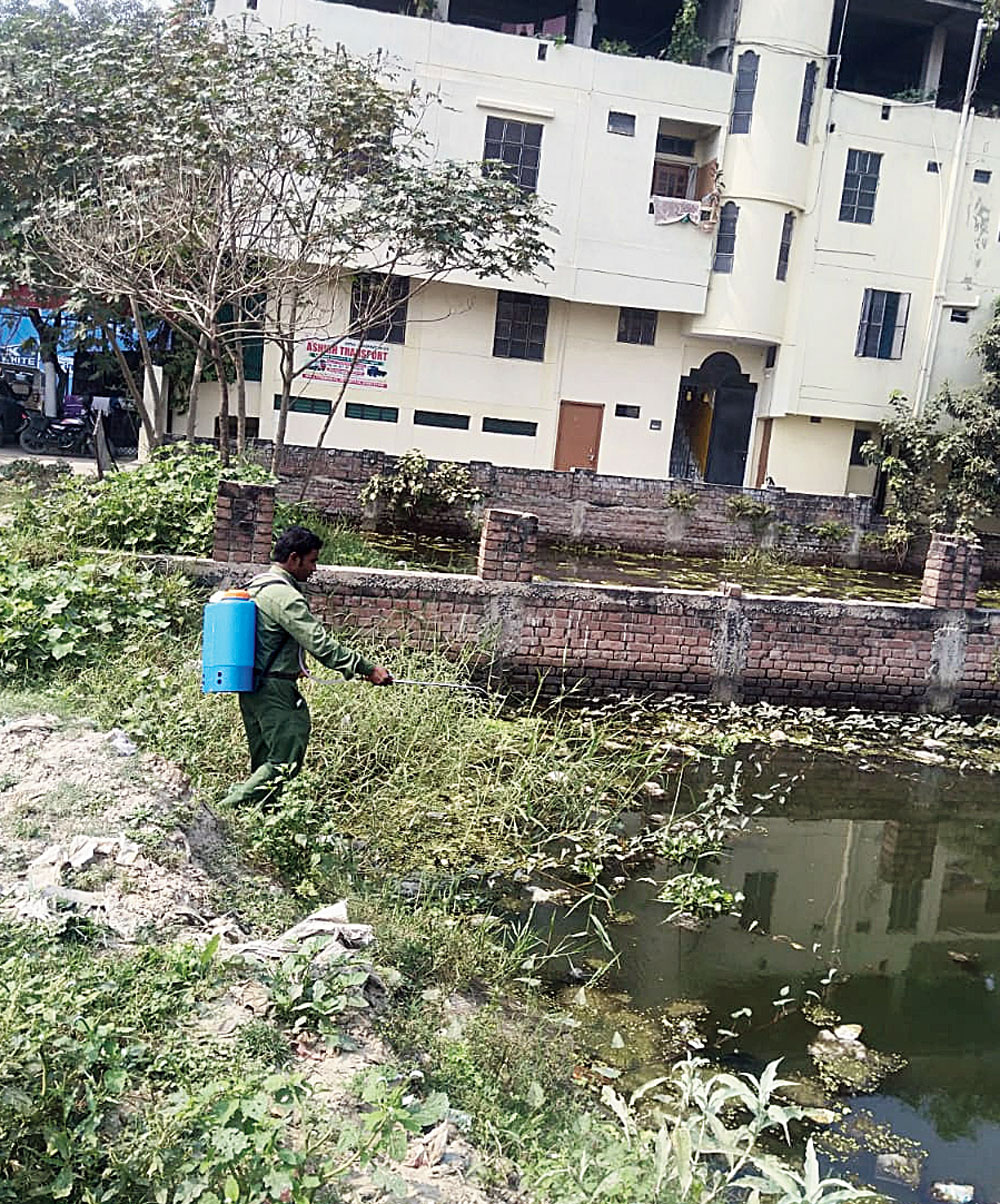 ---
|
Patna
|
Published 22.10.18, 05:38 PM
---
Dengue and chikungunya cases have shot up to 364 and 91, respectively, in Patna district, as per data available with state health authorities, on Monday.
Around 290 of the 364 dengue cases, and 53 of the 91 chikungunya cases were reported in urban areas, confirmed an official of the district malaria office. As per official records, no death has been reported either because of dengue or chikungunya so far.
Kalyani Trivedi, vector-borne disease consultant at the district malaria office, said the Kankarbagh circle was the most affected circle among all of the Patna Municipal Corporation and two teams were now going to be especially roped in there to conduct anti-larvae control treatment.
So far, 152 dengue and 21 chikungunya cases have been reported from the circle.
"There are 11 wards in the Kankarbagh circle. The two teams would move across in the 11 wards to conduct anti-larvae treatment.
There are three more teams from before that will conduct treatment in the rest of the circles.
After Kankarbagh, Bankipore has reported the most number of dengue and chikungunya cases — 87 dengue and 11 chikungunya — till date. From the Patna
City circle, 32 dengue and 20 chikungunya cases were reported against 30 dengue and 1 chikungunya cases from the New Capital circle, said Kalyani.
Sources in the health department said private hospitals have been asked to notify dengue and chikungunya cases to authorities concerned.
"The private hospitals have been treating many cases as dengue cases on the basis of rapid diagnostic test but they are supposed to inform the civil surgeon's office so that the latter conducts the Elisa test of the patient concerned, which is considered a confirmatory dengue test by the health department.
Right now Elisa test is done only at Patna Medical College and Hospital and Rajendra Memorial Research Institute of Medical Sciences for free," said an official of the health department.
While residents of many areas claimed that neither fogging nor anti-larvae treatment was being conducted in their locality, officials of the district malaria office, which also implements the dengue and chikungunya control programme, said directions had been given to conduct anti-larvae treatment not only in dengue-hit areas but also in areas where waterlogging prevails.
"Earlier the anti-larvae treatment was being conducted in areas where dengue had been reported but now instruction has been issued to conduct it in places where water has been accumulated and which can provide breeding space for the Aedes Aegypti mosquito which carries the dengue and chikungunya virus," said Kalyani.
One can call the district malaria office at 7070519094 for getting anti-larvae treatment done in their locality if either of the two conditions exist.