Snoop slur on Nitish over new camera
'Insecure autocratic' chief minister spying on me, says Tejashwi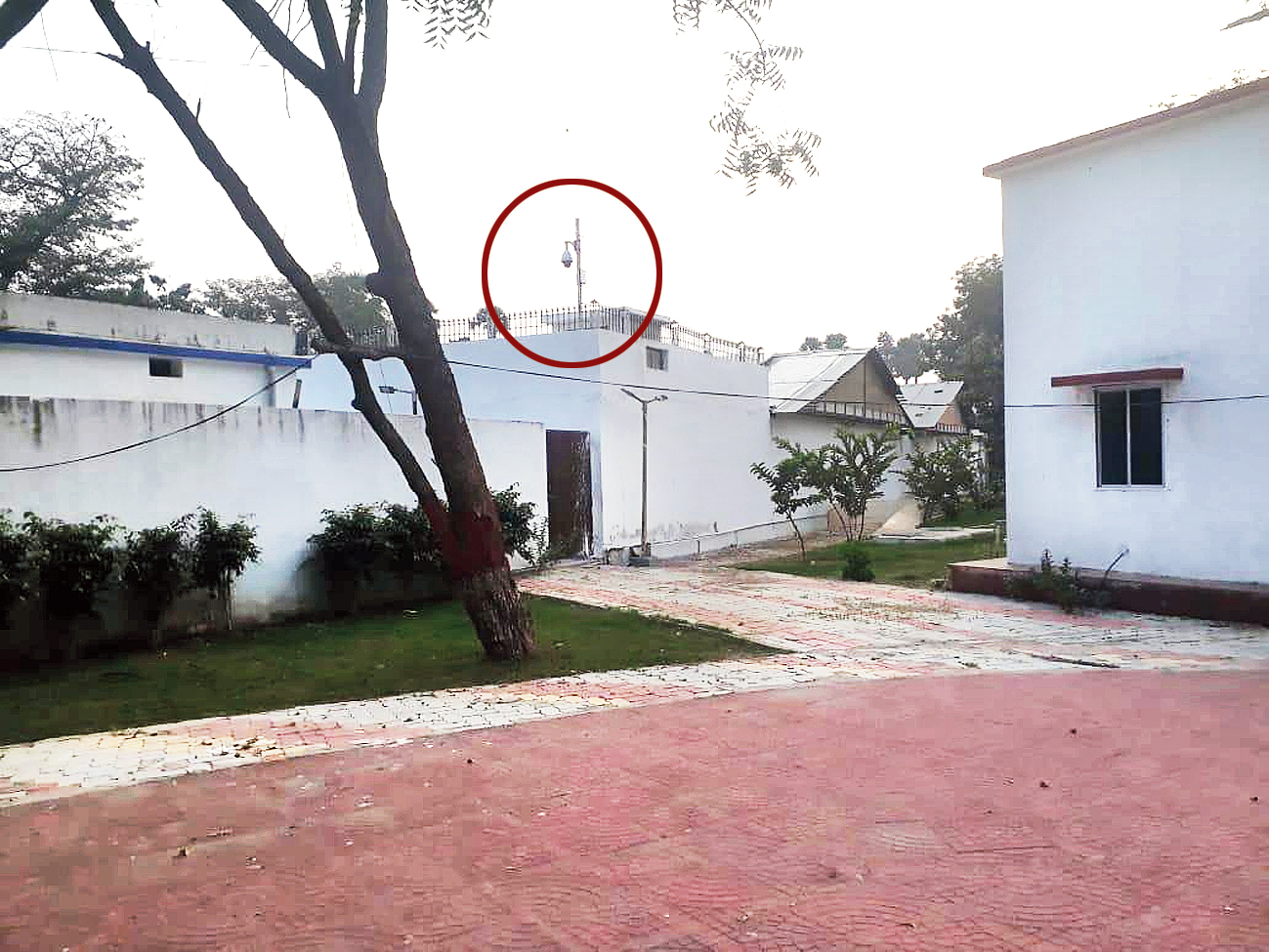 ---
Patna
|
Published 15.11.18, 06:43 PM
|
---
Leader of Opposition Tejashwi Prasad Yadav on Thursday accused Nitish Kumar of spying on him through a newly installed high-resolution closed-circuit television (CCTV) camera at the chief minister's bungalow.
The camera is installed near the boundary wall of 1 Aney Marg, the chief minister's official bungalow, and it seems focused on 5 Deshratna Marg, the bungalow allotted to Tejashwi. The 360º camera can keep an eye on visitors to Tejashwi's house and his three bedrooms, kitchen, terrace, main entrance, and office.
Before leaving for New Delhi on Thursday morning, Tejashwi tweeted a photograph of the camera and said: "Is this Nitish Ji's paranoia for security or many other insecurities, frustrations and apprehensions with that he has put only CCTV camera right on the boundary wall between his and mine residence to snoop over? Why CM needs a camera only there with already a permanent security check posts?"
In another tweet, Tejashwi wrote: "Bihar CM's residence is surrounded by main roads from three sides and leader of opposition's residence from the fourth side. But CM felt the need for CCTV only on the wall bordering his political adversary's residence? Someone should tell him that these petty tricks will prove futile."
Sources said the camera was installed two days back.
"The chief minister has been provided Z+ security and security is deployed accordingly," a special branch officer told The Telegraph. "We are not allowed to share his security details. I can only say that it must have been installed because there was a need."
Inspector-general (security) Bacchu Singh Meena said a private firm had identified 20 locations around the CM's bungalow where cameras were to be installed on trial.
The decision, he said, was taken after a regular security audit. "The authority concerned will not allow installation of CCTV cameras at a location if somebody raises objections," Meena said.
Tejashwi, however, wrote in another tweet: "Bihar government must tighten security whenever required for the chief minister who already has Z+ security and resides in a high security zone, but is it preferable to install high resolution HD CCTVs facing one's neighbour, thus snooping and interfering with his privacy?"
He also took the chief minister to task in several other tweets, calling him "autocratic insecure" who has an "obsession with luxury" and claimed Nitish did not care for the common man's security.