Sniffer dog joins hunt for missing Patna boy
The 10-year-old fell into a drain on November 17, and crack rescue teams have failed to find him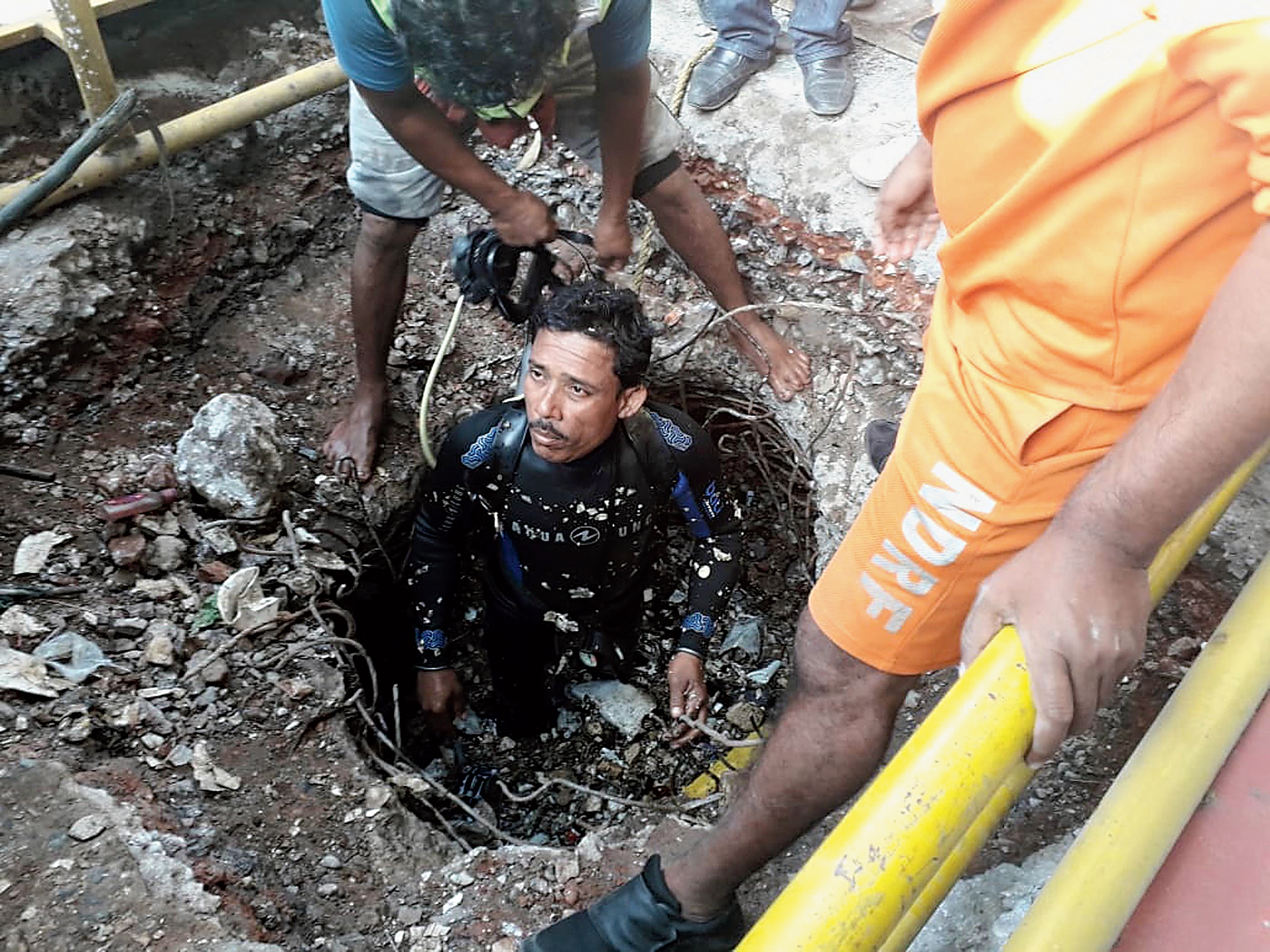 ---
|
Patna
|
Published 23.11.18, 03:47 AM
---
"We are trying to do as much as possible from our side," said Shailesh Kumar, executive officer of the new capital circle of the PMC. "The NDRF and SDRF people have helped immensely in the rescue operation despite them not having done such kind of a manhole hunting job earlier, which is praiseworthy."
For over 120 hours now, NDRF and SDRF personnel have tried every possible method to trace Dipak, from widening manholes to let divers in to throwing a dummy into the drain. While district administration officials are saying that the rescue operations will continue as long as NDRF and SDRF personnel are satisfied that all options have been exhausted, the NDRF and SDRF authorities are saying that they will continue the operation till they get withdrawal orders from the district administration.
"We will continue our search as long as district administration is not satisfied," a senior NDRF official said under cover of anonymity. "We are not supposed to take any call on the withdrawal of the rescue operation."
A sniffer dog was pressed into service on Thursday after the rescue team comprising National Disaster Response Force (NDRF) and State Disaster Response Force (SDRF) personnel failed to trace 10-year-old Dipak Kumar who fell into the Mohanpur sump house drain last Saturday afternoon.
Sources said the dog was deployed on the instruction of additional municipal commissioner Sheela Irani. It was first made to sniff Dipak's belongings so that it could proceed.
Patna Municipal Commission (PM) officials questioned Irani's move. "This kind of thing should have been done in the initial operation but the higher-ups in the municipal corporation are coming up with ideas so late. This shows their seriousness level," said a PMC official.
Sources said the PMC also sent its sanitation workers into the a portion of the sump house drain.