Shatrughan backs women cops sacked by Bihar
Ruckus by 175 trainees was not a mutiny but a display of anger, says rebel BJP lawmaker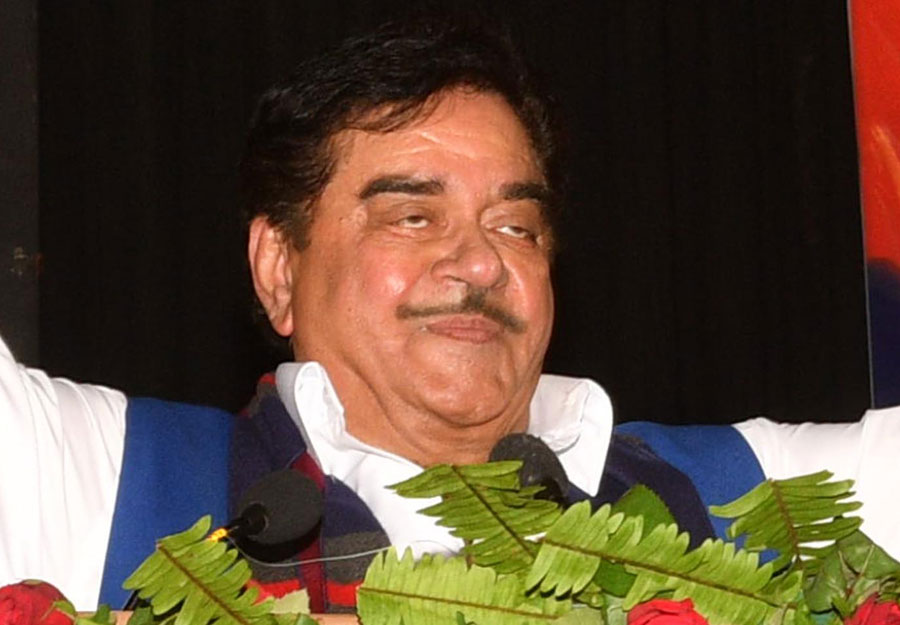 ---
|
Patna
|
Published 12.11.18, 06:42 PM
---
Patna Sahib MP Shatrughan Sinha on Monday appealed to the state government to reconsider the decision to dismiss 175 women constables after the violence on the police line in the state capital on November 2 after a trainee constable died.
"It was not a mutiny. It was a display of anger," the "rebel" BJP MP told The Telegraph. He stressed that the senior police officials had been unable to handle the situation properly. "The women constables had already expressed their regret over the incident. The matter should have been closed after issuing a warning to them."
The government, he said, had brought darkness in the lives of the women and their families during the festive season.
The newly recruited and trainee constables had erupted in protest after a lady constable, Savita Pathak, died due to illness. Their anger was because she had allegedly been denied leave even though she was ill. On the basis of the report of inspector-general of police N.H. Khan, 175 women constables were dismissed from service, and the axe looms on more. The lady constables have approached the state women's commission, which has given them no relief.
Sinha, who is expected to not get a ticket from his party for the forthcoming Lok Sabha election and who has been hobnobbing with the Rashtriya Janata Dal, took potshots at governance in Bihar.
"I know all sorts of indiscipline by senior officials. They are let off by simply transferring them. Everybody knows how police constables are used in kitchens, shopping and for other family work," Sinha said, stressing that the dismissals have come at a time when there are no jobs.