Save-OTA plea to President Kovind
OTA Bachao Sangharsh Samiti has urged the President to intervene and ensure that the facility in Gaya stays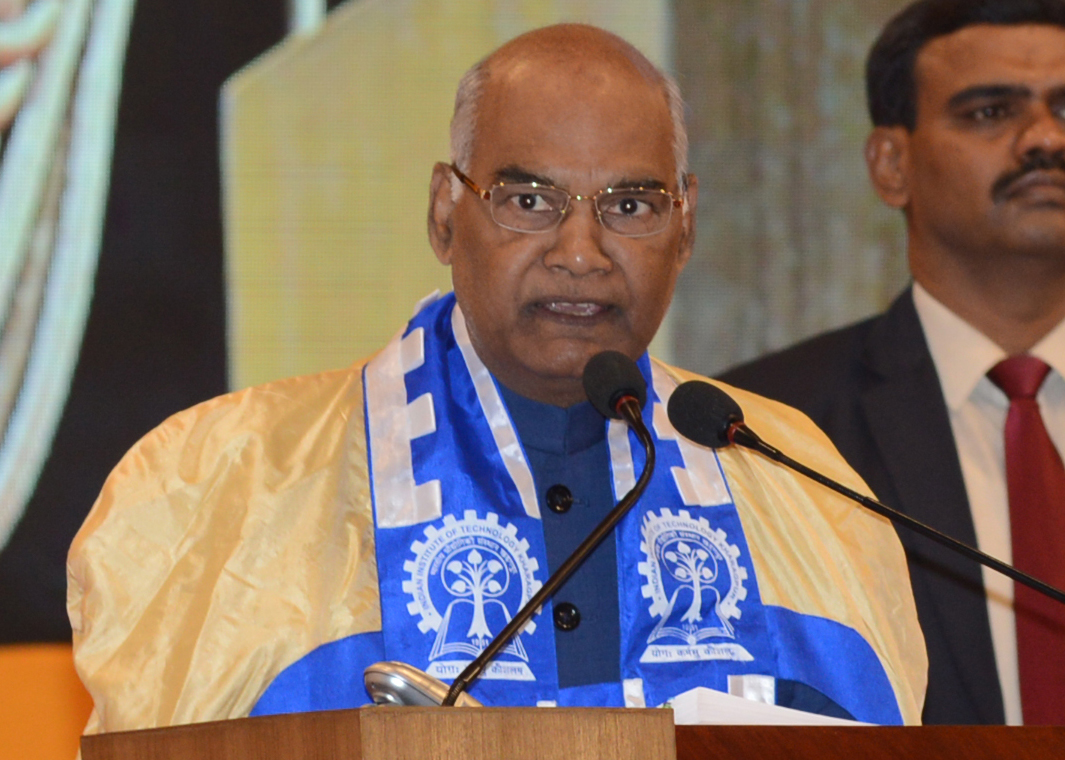 An SOS has gone out to President Ram Nath Kovind to prevent the proposed closure of Gaya-based Officers' Training Academy
The Telegraph file picture
---
Gaya
|
Published 03.12.18, 09:25 AM
|
---
An SOS has gone out to President Ram Nath Kovind to prevent the proposed closure of Gaya-based Officers' Training Academy.

OTA Bachao Sangharsh Samiti, the civil organisation formed recently to take steps to stop the proposed closure of the Army academy and its likely merger with OTA-Dehradun, has urged the President to intervene and ensure that the facility in Gaya stays.
The samiti was formed after a communication in this regard from the Army headquarters was posted on social networking sites.
A copy of the November 8 letter issued by the training branch headquarters has also been enclosed with the petition addressed to the President. The Telegraph has a copy of the three-page petition addressed to the President along with the enclosure.
The enclosure refers to the probability of the OTA-Gaya shutting down and also the shift of Non-Commissioned Officers' Training Academy from Binnaguri (Jalpaiguri) to Gaya.
Giving the academy's background, the petition stated that the OTA-Gaya was established at a cost of hundreds of crores in 2011 ostensibly to augment the shortage of officers in the Indian Army. It was only the third academy of its kind, the other two in Dehradun and Chennai.
According to the schedule, the academy was supposed to train 700 future officers of the Army at a time. Recruits from friendly foreign countries too get training in modern warfare, including anti-insurgency operations, disaster management, psychological, chemical and biological warfare and diffusion/neutralisation of dozens of improvised explosive devices, including letter bombs and voice-triggered devices.
The academy, spread over 1,000 acres on the south-western outskirts of the divisional headquarters on the Gaya-Dobhi Road, is running at about half its capacity of training officers.
In June 2018, 83 officers (61 direct recruits and 22 special commissioned officers trained at the OTA-Gaya) were formally inducted into the Indian Army. In December 2017, too, 148 officers, including 17 specially commissioned officers, upgraded from the rank of non-officers, were inducted into the Army. Samiti convener Vijai Kumar Mithu said: "We will launch an agitation to prevent the closure of the academy at a time when the Indian Army is faced with acute shortage of officers."