Polio risk over dose refusal
India's polio-free tag notwithstanding, there are places in the country where people don't administer polio vaccine doses to their kids.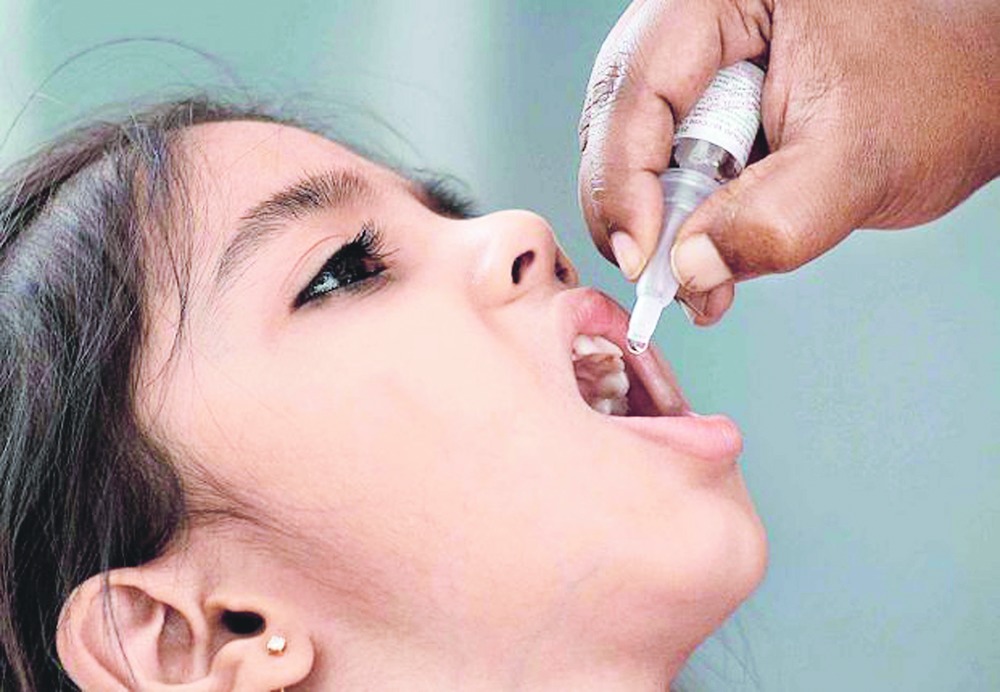 ---
Published 05.04.16, 12:00 AM
|
---
India's polio-free tag notwithstanding, there are places in the country where people don't administer polio vaccine doses to their kids.
Patna, worryingly, is one such city.
The official records show there are still many families in the Bihar capital who are hesitant to get their babies vaccinated against the disease.
The last case of polio was detected in the state in September 2010 while the country was declared polio-free in the year 2014.
According to experts, the refusal for polio vaccination is a serious issue as polio cases are still being detected from the neighbouring countries of Pakistan and Afghanistan. If the polio virus enters India from across the borders, poorly vaccinated children may be at risk of developing the disease, experts say.
The annual health survey (2012-13) also indicates poor rate of routine immunisation (which covers polio as well) in Patna district - only 76 per cent children received all required vaccine doses, implying one in four children is inappropriately vaccinated.
An official at the civil surgeon office, who did not wish to be quoted, said: "We are getting refusals from four places - Patna City, Phulwarisharif, Gulzarbagh and Rajendra Nagar. While there had been a total of 382 refusals in the month of November 2015, 358 refusals were reported in January and 345 refusals in February from the same locations this year. There have been some chronic refusals as well."
Chronic refusal means that the families are refusing to get their child vaccinated for a long time, said the official. He, however, refused to share details of the families who have refused polio vaccination to their children.
Families who turn away from vaccines have come up with a bizarre logic, said one of the health officials who was part of the vaccination drive, adding: "Many of them (families) feared that their child would become impotent if vaccinated against the disease. Many others were scared thinking that the child would develop fever because in an earlier drive, their babies caught fever."
Fever is a common condition reported after polio vaccination and the families are briefed about it before the vaccination.
A member of the state branch of World Health Organization (WHO) said that among the total refusals, there were at least 20 per cent cases in which children were neither vaccinated in government facilities nor in private facilities.
The WHO official said: "There are many well-off families which don't want the polio vaccine to be administered under government set-up fearing poor quality of service. However, the number of refusals has come down in the city over the past few years. While three years ago, more than 500 refusals were being reported in the polio vaccination drive, today the number has dwindled to around 400. So, frontline workers have definitely been able to convince a good number of families for vaccination."
Patna district immunisation officer S.P. Vinayak claimed that an awareness drive was being carried out for families who don't turn up in polio vaccination campaigns in order to bring down the number of refusals.
As per the health department officials, apart from refusal cases, one of the main concerns in the immunisation drive has been the non-availability of volunteers.
"In a polio vaccination drive, we engage Asha, anganwadi workers and volunteers. In Patna, there are 3,313 teams working under the polio vaccination drive. A good number of volunteers have been engaged in the programmes because of less number of availability of Asha and ANM workers over here. Over the past seven years, Rs 75 per day is given to people working under the programme. The amount is meagre. So many volunteers are leaving their jobs midway, and we have to struggle to arrange for volunteers," said Vinayak.
ADDITIONAL REPORTING BY G.S. MUDUR