Nature's bounty, poverty paradox
Bihar Safarnama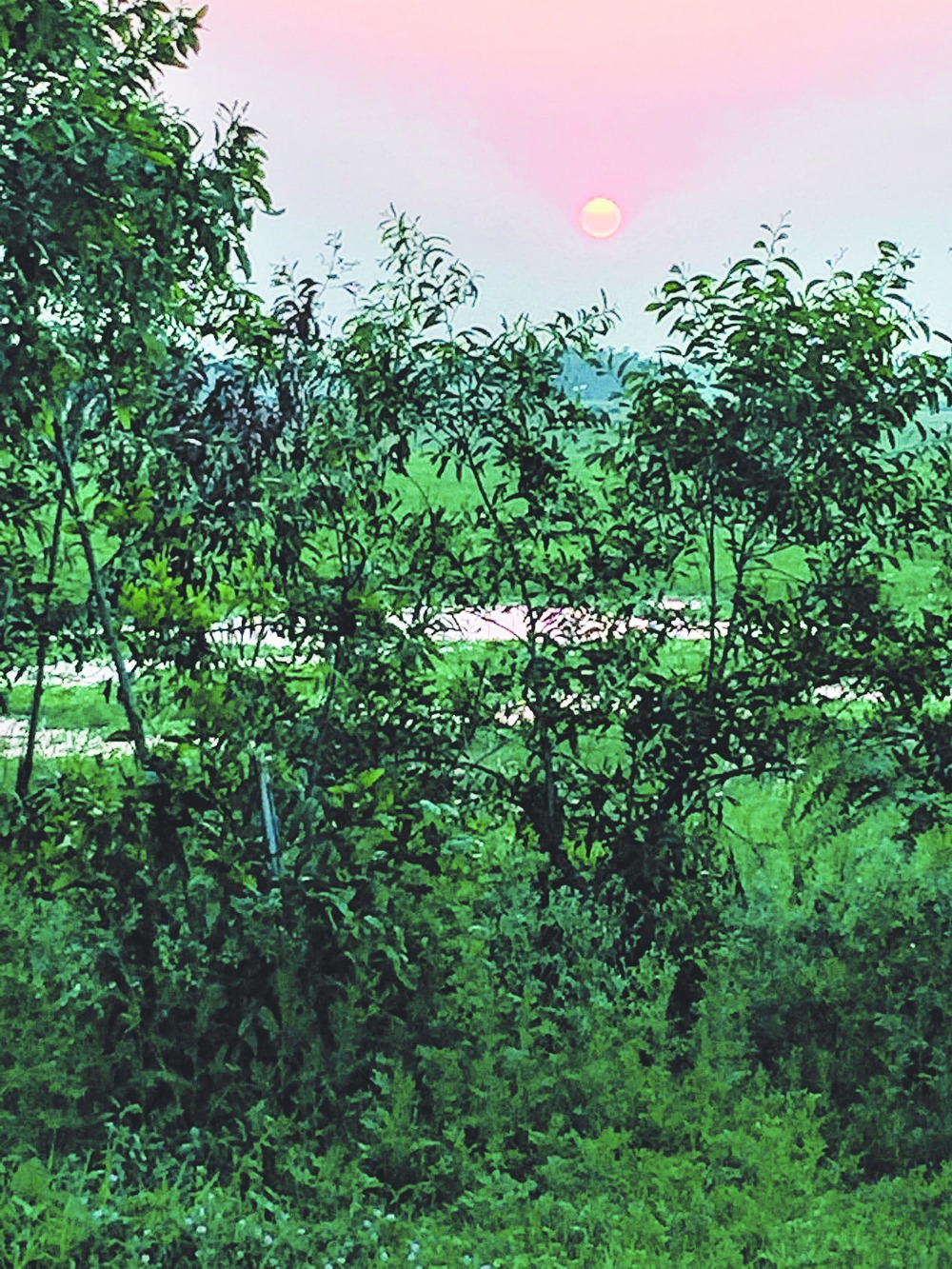 ---
---
We enter a world of trees dripping with mangoes in Muzaffarpur. Lychee season is over and we are in the middle of the mango season in Bihar.
Muzaffarpur is known as the Lychee Kingdom. Two varieties are famous, China and Shahi, available from May to June. Its cultivation covers a farm area of about 8,000 hectares with a production of about 75,000 tonnes of lychee every year.
Kranti Prakash, a local farmer, believes that the lychee is a gift from China in exchange for the gift of Buddhism from Bihar. "That is why one of our main lychee varieties is called China."
He grows lychee, rice, mustard, bananas, squash and three varieties of mangoes - Malda, Bambaiya and Langda - on his land. He also has four kathal trees.
The whole district is lush. Rice-fields, sugar-cane fields, banana groves, guava trees, grass for thatching and making ropes, and vegetables. Bihar has become the largest producer of vegetables - potatoes, onions, eggplants, and cauliflower. It is also the third largest producer of pineapple.
All Bihar's rice varieties - Katika, Jagar, Satthi (ready in 60 days), Sonachur, Hathia Jhulan, Jaswa, Kasaunjih, Bakol, Tulsimanjari, Badshabhog, Laldhari, Darmi, Jagar, Kessore, Selha, Kamod, Katani, Ladaura, Mircha - are grown by farmers in the district in spite of the pressure of the markets. Mill owners tend to buy only two varieties and government agencies as well as loan companies keep pushing the high yielding variety.
"We have edible soil, that is the best variety of soil. It comes from Nepal in the Budi Gandak river every year," says Kranti Prakash.
When I see this abundance and prosperity, I cannot understand why Bihar is poor and why so many Biharis are malnourished. Kranti explains: because of lack of amenities for the cultivator.
"If we keep promoting the high-yielding variety seeds, we will lose our diversity," says Kranti. He adds that he keeps back a sack of Sonachur every year to re-grow. "If the market has its way, this will disappear."
He is also apprehensive of the micro-credit companies driving the market of the high-yielding variety seed, chemical fertilisers, and irrigation systems catering to corporate farming.
"We have a top-down approach to farming. For example a dam has been made near my village. This will lead to malaria for all and my own village is going to go under water," he said. I feel sad. I love the diversity of Bihar. I can get a variety of vegetables here that we cannot find in a US supermarket. Fruits are still flavourful because they are not genetically modified.
The variety of rice is a part of my life as is the variety of mangoes. I eat different rice for chuda and different rice for a pilaf. I hardly touch the ubiquitous Basmati.
I have been tasting different mangoes since I started the Safarnama. Bambaiya came first, then the Dasheri, Kishen Bhog and Zardalu and now my all-time favourite, Langda. I will be gone by the time Fazli, Neelum and Chausa are available in full force. It won't matter that I won't be here for the Bathua in late September, I will get the pickle made from it.
It would be a pity if Basmati is the only rice left in the world, Shahi the only lychee and Alphonso the only mango. It would also be a pity if corporate farming destroyed the small landholdings with their rice-fields, vegetable patches and banana groves, a way of life that is the backbone of the country that I know.
• Ruchira Gupta is a feminist campaigner, writer, visiting professor at New York University, adviser to the UN, and founder of Indian anti-sex trafficking organisation Apne Aap Worldwide.
Follow on twitter @ruchiragupta and on facebook.com/RuchiraGuptaJournalist
www.apneaap.org