Lalu to Tejas: Focus on party, not Tej Pratap's problems
Tejashwi met his ailing father at RIMS amid simmering tension in the Lalu household over Tej Pratap's divorce petition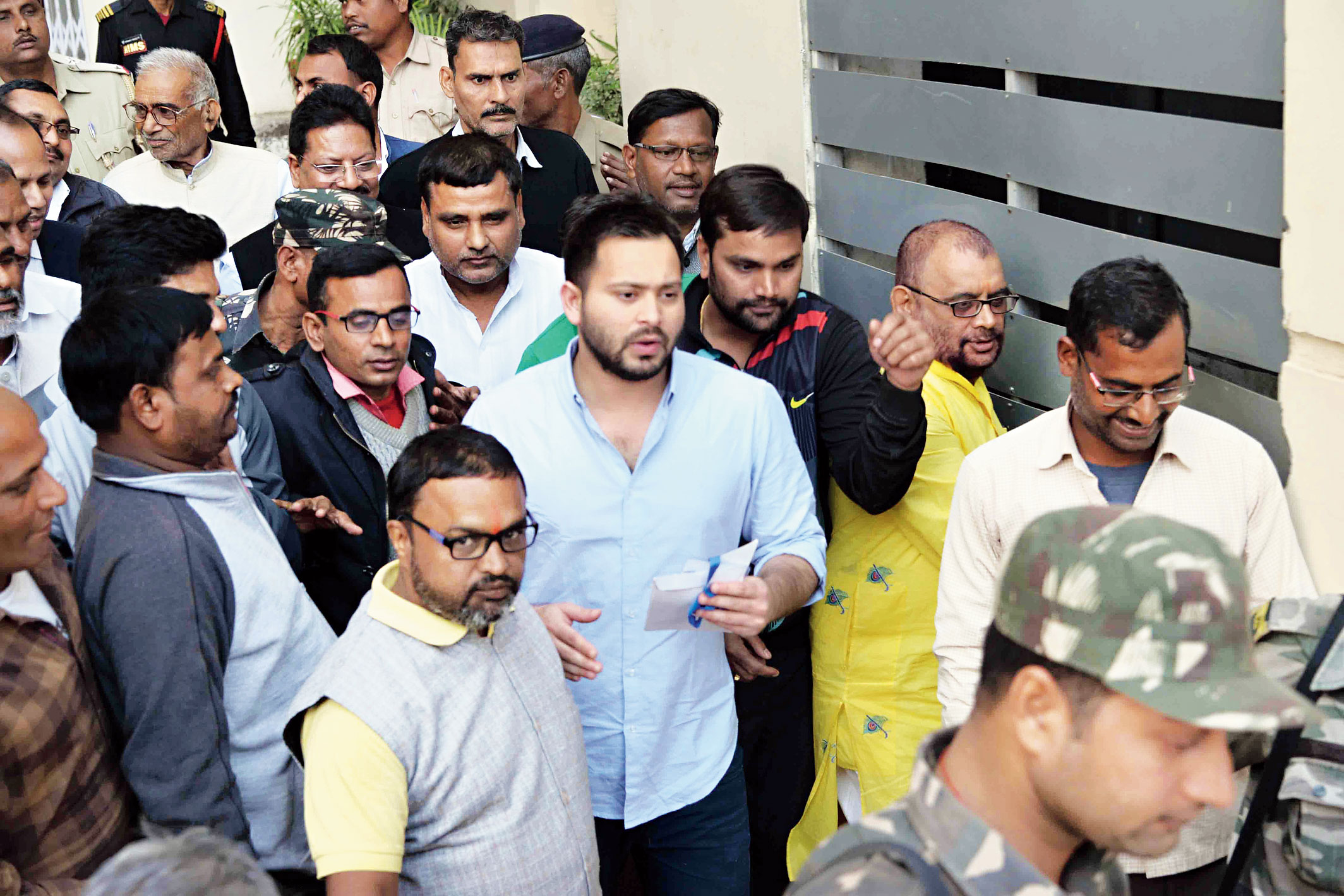 Tejashwi Prasad Yadav leaves RIMS after meeting father Lalu Prasad on Saturday.
Picture by Prashant Mitra
---
Patna
|
Published 10.11.18, 06:35 PM
|
---
Forget Tej Pratap's problems and focus on the country's instead, RJD chief Lalu Prasad is understood to have advised his younger son and political heir Tejashwi Prasad Yadav on Saturday.
Tejashwi, the Bihar leader of Opposition, met his ailing father at Rajendra Institute of Medical Sciences (RIMS) in Ranchi amid simmering tension in the Lalu household over Tej Pratap's divorce petition.
The meeting lasted for around four hours in room number A-11. Lalu's daughter Ragini along with her husband Rahul and son Rudransh also met the former Bihar chief minister, who is in judicial custody in Jharkhand following his conviction in several fodder scam cases.
Sources in the RJD revealed that Lalu had asked Tejashwi to carry on with party work and prepare strategies for the upcoming Lok Sabha election without being constrained by the problems of his elder brother.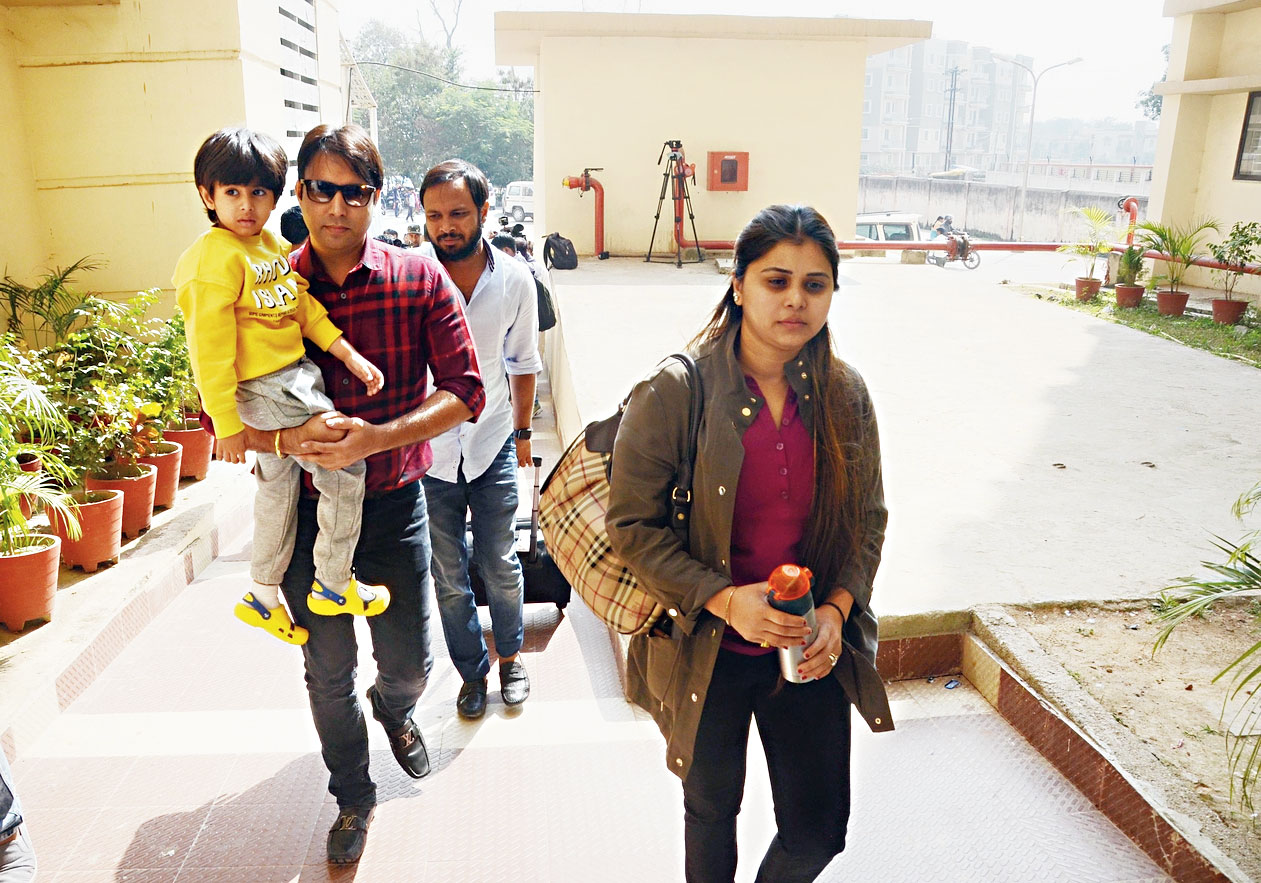 Tej Pratap has been out of sight for the family ever since he met Lalu in Ranchi last Saturday and discussed his decision to divorce his wife of six months, Aishwarya Rai.
Tej Pratap filed for divorce in a Patna civil court on October 31 citing "mental cruelty".
Requesting anonymity, a family member of Lalu told The Telegraph: "Discussions on several issues took place but in a nutshell Laluji asked Tejashwiji not to get distracted by his brother's divorce issues at such a crucial political time when the Lok Sabha election is round the corner. Laluji asked him to focus on the election and the strategy to defeat the communal forces, which, he said, is a bigger tension for the country."
The source also said that Tejashwi had asked Lalu for advice on how to tackle the media which is playing up the family matter.
"Laluji advised him not to bother about the media and suggested that Tejashwi not comment or issue any statement regarding his brother's divorce petition. Laluji told him to only make political statements with regard to the BJP and chief minister Nitish Kumar," the RJD source said.
The two also discussed elections and Lalu, the source said, stressed that the Grand Alliance would not announce seat-sharing before the NDA did so.
Tejashwi appeared to have heeded his father's advice. Asked about his brother's divorce petition, Tejashwi said: "My country comes ahead of my family. I am not bothered about the issue the way the media is. The media should focus on issues related to public interest," he said.