Lalit Mishra forebodings on night before murder
A night before Lalit Narayan Mishra was killed in a bomb blast, he had told a journalist he feared he would be murdered.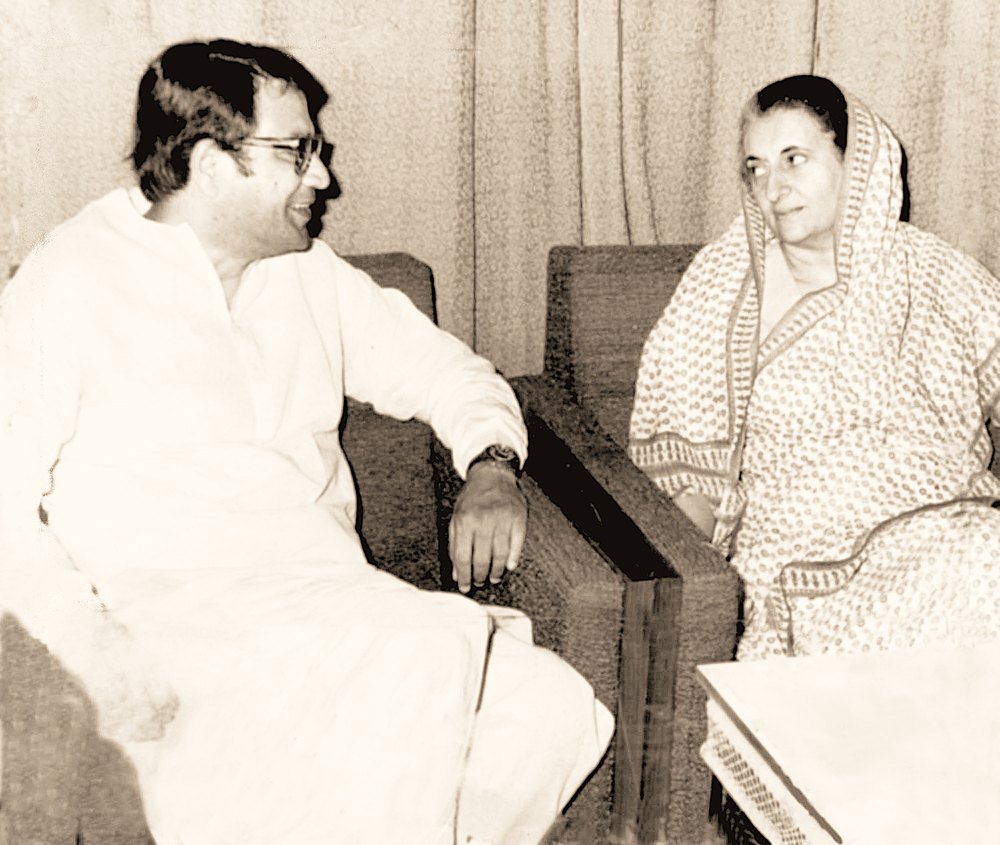 ---
Published 15.06.15, 12:00 AM
|
---
June 14: A night before Lalit Narayan Mishra was killed in a bomb blast, he had told a journalist he feared he would be murdered.
Mishra, an influential minister in the Indira Gandhi cabinet, had left for Samastipur to inaugurate a broad gauge railway line on January 2, 1975. Mishra was the railway minister and an influential fundraiser for the Congress.
He was a close friend of journalist Kuldip Nayar and had told him he had submitted his resignation as railway minister to Prime Minister Indira Gandhi and that he had signed a document on an import-export deal before leaving for Samastipur, says a soon-to-be-released book by veteran journalist Coomi Kapoor. Mishra had also told Nayar that he feared he would not return from Samastipur, the book reveals.
The foreword to the book, The Emergency: A Personal History, is written by Union finance minister Arun Jaitley.
The Mishra murder trial concluded last December, after almost 40 years, with the conviction of four persons belonging to the Ananda Marg, which was accused of anti-government activities at the time.
In her book, Kapoor says that much before the June 12, 1975, Allahabad High Court judgment that struck down her election, Indira Gandhi had contemplated taking repressive action against her political foes and curtailing civil liberties. She had first mooted the proposal within days of Mishra's mysterious death, the book says.
B.N. Tandon, a senior bureaucrat in the Indira Gandhi cabinet, is quoted as saying: "She was worried about developments in Maruti after Mishra's death. To what degree I can't say. Even if there was no high court order against her election, she would have done something seriously objectionable."
Kapoor says Tandon felt Indira blamed the atmosphere of lawlessness prevailing in the country for Mishra's murder.
Dev Kant Barooah, the then Congress president who is famous for coining the slogan "Indira is India, India is Indira", had described Mishra as a symbol of the struggle against the dark forces of fascism.
On the other hand there were those, including journalist Nikhil Chakravarty, who saw the hand of government sympathisers in the murder.
"What invited a number of comments at that time were the questionable delays on the part of the (central) government in trying to save Mishra's life. Mishra was injured at 5.50pm at Samastipur on 2 January. The train carrying the wounded minister did not leave Samastipur until 8.30pm, and he did not receive medical attention until six hours later. By then it was too late to save him - he died in a hospital in Danapur the next morning at 9.30am," writes Kapoor.
The author says there was also a failure to provide security to the minister. The Indian Express had published a pamphlet indicting the government for the murder.
Kapoor writes that Nayar believes Mishra collected funds for his party and not for himself - a reference to suggestions at that time of misuse of funds.Mishra's family, says Nayar, was not left very well off. Indira Gandhi, aware of the suspicions against her government, had commented bitterly at Mishra's condolence meeting: "Even if I were to be killed they would say I myself had got it done."
The author says that soon after Mishra's death, Indira Gandhi had raised the question of banning the RSS and the Lok Sangharsh Samiti - the organisation under whose banner political parties and civil society had rallied to Jayaprakash Narayan's call for total revolution - with her secretary P.N. Dhar and Tandon. Both opposed the idea vehemently and warned her it would add to public discontent.
Indira forwarded the same suggestion to the then home secretary, Nirmal Mukherjee, and additional home secretary T.C.A. Srinivasa Varadan on January 7, 1975.
"The home ministry officials were shaken by the proposal. Varadan warned her that new laws would have to be passed, and that the 1971 Emergency law (Maintenance of Internal Security Act, which was enacted in 1971 and amended during the Emergency to make it more draconian) might not be adequate," writes Kapoor.
The journalist who had reported on the Emergency claims Indira Gandhi wanted to use Mishra's assassination to settle scores with her political foes. "She had at the same time also approached Siddhartha Shankar Ray (then Congress chief minister of Bengal) for advice. His letter of 8 January suggested imposing an internal Emergency and the series of steps to be followed. However, better sense seems to have prevailed at that time. And Indira Gandhi refrained from implementing Ray's carefully laid-out list of instructions," Kapoor writes.
The author quotes Indira's close aide R.K. Dhawan as saying: "The real culprit of the whole Emergency was S.S. Ray." Dhawan was Indira's personal assistant, who remained steadfastly loyal to her and to her memory. "Afterwards he (Ray) tried to disown responsibility, and put the blame for everything on Indira in the Shah Commission."
Dhawan told Kapoor that during the Shah Commission hearings to inquire into the Emergency excesses, "Ray once went up to Indira and remarked, 'You are looking fit.' She replied coldly, 'You are doing your best to keep me fit.' She never spoke to him again. Ray, like so many of those who were party to the Emergency excesses had, post-March 1977, tried to deny his involvement and pin the blame entirely on Sanjay and Mrs Gandhi."