Jitan Ram Manjhi slams Nitish Kumar for 'snooping' on Tejashwi Prasad Yadav
He claimed it was the first time in Bihar's history that a ruling party and its chief minister had installed CCTV on the boundary wall facing the Opposition leader's residence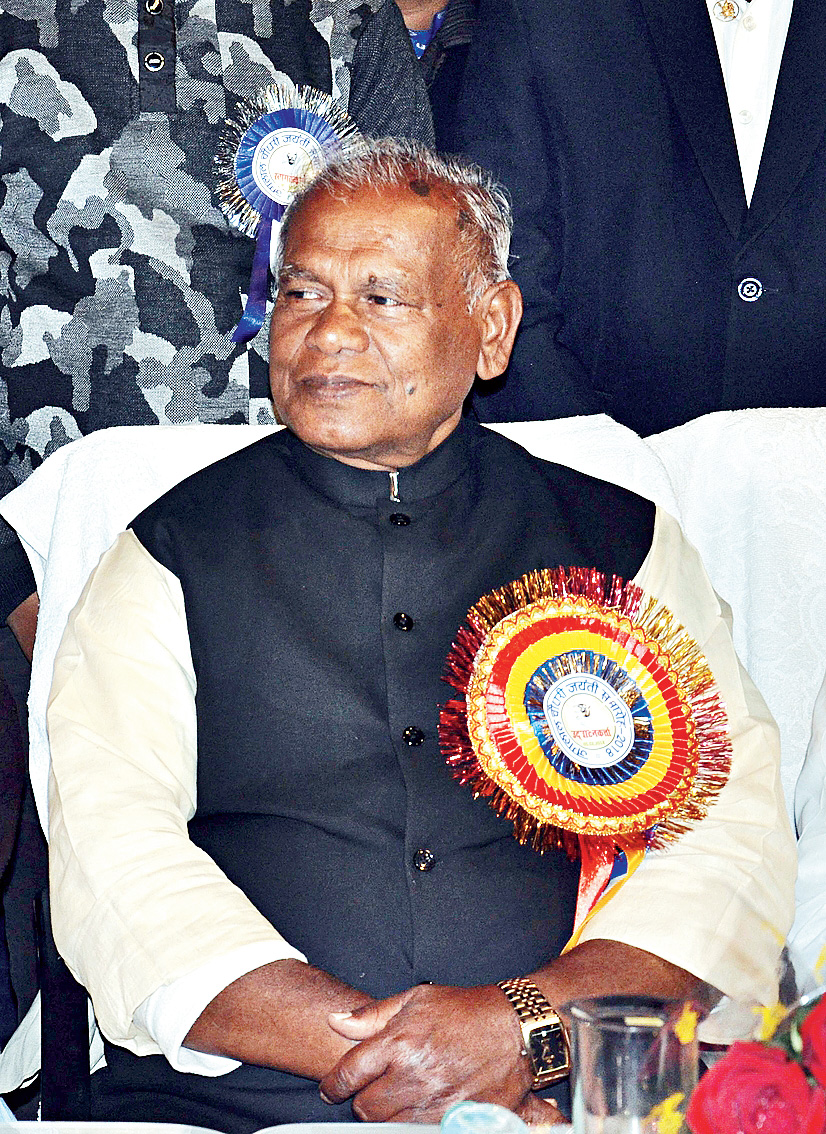 ---
|
Patna
|
Published 16.11.18, 08:48 AM
---
Former chief minister Jitan Ram Manjhi slammed chief minister Nitish Kumar for installing a high resolution CCTV camera facing his neighbour and leader of the Opposition Tejashwi Prasad Yadav's 5 Deshratna Marg house.
"Nitish Kumar just wants to harass the leader of opposition," Manjhi told The Telegraph at his 12 M Strand Road residence. "The CCTV camera has been installed to check who all are visiting Tejashwiji's house. There is a threat to Tejashwiji's life and the camera must be removed immediately," Manjhi said.
He claimed it was the first time in Bihar's history that a ruling party and its chief minister had installed CCTV on the boundary wall facing the Opposition leader's residence.
"Spying is an old habit of Nitishji. Even today my security guards brief him about my day-to-day activities. He does not have any right to intervene in someone's private life. If he does this, even he won't be spared in future," Manjhi said.
He went on to say that Nitish had allegedly deployed security personnel to protect fruits at 1 Aney Marg when he stayed there for some time after he ceased to be chief minister. "Nitish deployed cops to ensure nobody from my family plucks fruits and vegetables at 1 Aney Marg," Manjhi said. "He used to ask his people to count the trees, fruits, vegetable and flowers. One can't deny such ideas must be coming from Nitish's blue-eyed boy Prashant Kishor's brain," Manjhi said.
"The chief minister's security cannot be decided in consultation with Tejashwi," JDU chief spokesperson Sanjay Singh said. "The CCTV camera has been installed at the chief minister's house, and not at Tejashwi's house or bedroom. Why is Tejashwi so scared of it? It seems he fears the CCTV camera might capture some unwanted people visiting his house. He should understand the importance of transparency in public life. It is not good to do politics on the issue of security."