Gaya icon sites picked for facelift
Vedi & pond to be beautified under central scheme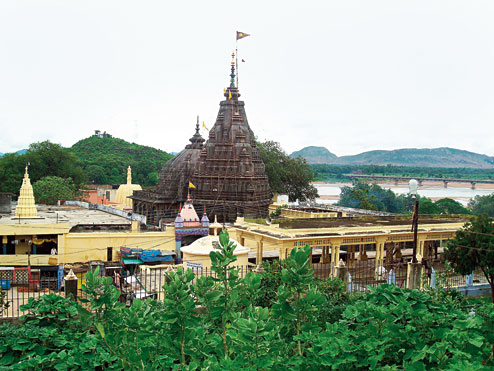 ---
|
Gaya
|
Published 01.12.17, 12:00 AM
---
Gaya: The Vishnupad temple and Surajkund in Gaya will soon be developed under a central scheme aimed at cleanliness and making cities free of pollution.
The new project - icon site development scheme - is under the Union ministry of drinking water and sanitation. The Union ministries of tourism and housing and urban affairs will be the cooperative agencies for implementation.
A decision to include Gaya in the icon site list was taken at a meeting in Delhi on November 21 and 22 where officials of different corporations and Union ministries were present. Gaya Municipal Corporation commissioner Vijay Kumar and cleanliness in-charge of the civic body, Shilendra Kumar Sinha, represented the town at the meeting. They gave a presentation on the religious and spiritual importance of Gaya and buttressed their claim to include it in the list.
Already part of the Centre's HRIDAY (Heritage City Development and Augmentation Yojana) scheme, the town is now one of 100 places selected for the new programme. As part of the new scheme, beautification of the town will be undertaken along with a cleanliness drive. First, the vedis (where pinddaan is performed) at Suryakund pond, north of the Vishnupad temple, and other vedis will be developed.
A 1km radius around the Vishnupad temple will also be developed as a no-pollution zone. The area around the shrine has to be developed because lakhs of pilgrims arrive here from across the country and outside round the year. They especially come during the 15-day Pitripaksh Mela.
Gaya Municipal commissioner Vijay Kumar told The Telegraph: "Under the icon site development scheme, the central government allots the selected sites for development and beautification to its corporate houses. These corporates bear the cost, while the project is made by the administration of the respective place. Indian Oil Corporation Limited has been selected for Gaya's Vishnupad and Surajkund. We have prepared a project and sent it to the central government for approval."
Gaya deputy mayor Akhauri Onkarnath a.k.a. Mohan Shrivastava, said: "The Union and the state governments will provide funds under different schemes for the development of Gaya. Proposals for the vedis at Pretshila, Dharmaranya (Bodhgaya) and other places will also be sent to the Union ministries concerned."
The Gaya Municipal Corporation administration will monitor development work undertaken under the icon scheme. Altogether, 10 icon sites, including the Golden Temple at Amritsar, Taj Mahal at Agra, Vaishno Devi in Jammu and Kashmir and the Tirupati temple in Andhra Pradesh, had been selected in the first phase of the project. Ten more places have been selected in the second phase, and they include Vishnupad temple and Surajkund in Gaya and Ujjain's Mahakaleshwar temple.