FIR against parents for buried baby
The police said the charges could be attempt to murder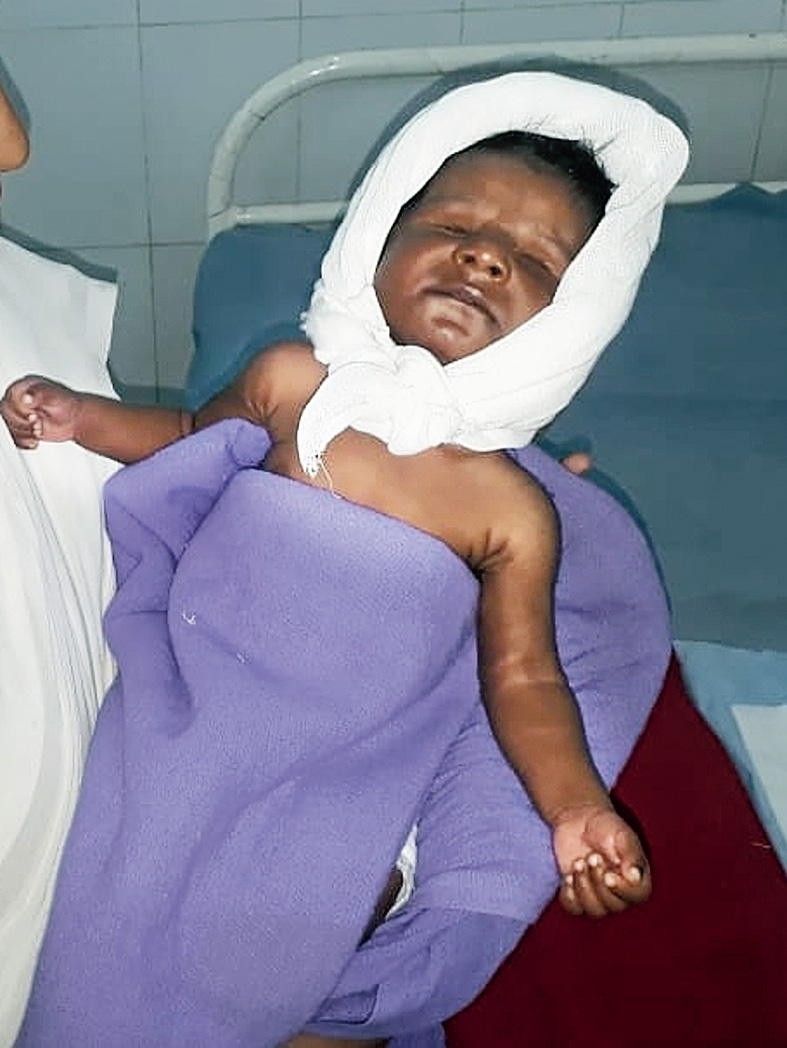 ---
Banka
|
Published 30.10.18, 05:37 PM
|
---
 Police are looking into the legalities behind punishing the parents of the one-and-a-half month-old blind girl who was left in the open to die by her parents.
An FIR was lodged on Tuesday against the child's parents and the police said the charges could be attempt to murder. Child Welfare Committee, Banka, on Tuesday completed the formalities to shift the child for better treatment to Jawaharlal Nehru Medical College and Hospital, Bhagalpur.
"An FIR has been registered with the Kotoria police station against Anandi Yadav and Sabita Devi, the parents of the child. The couple is based in Tasriya village under the jurisdiction of the same police station and the FIR has been lodged for attempting to take life of the infant by burring her in sand near a stream at Khuka Jore on the outskirts of Rikhiyarajdah village," said Banka superintendent of police Chandan Kushwaha.
Manish Kumar Suman, a member of panchayat samity, became the informer in the case (number 202/18-Katoria PS) in which Section 317, 34 of the IPC have been imposed against the parents and unknown persons (if anymore people helped the couple directly or indirectly to commit the crime). Kushwaha said the police have started investigating to ascertain the facts behind the incident and also find out the other accused persons. "A maximum imprisonment of seven years could be imposed on the accused according to the sections mentioned in the FIR," Kushwaha said.
Amrendra Kumar, the station house officer of Kotoria, visited the place where the child was found and collected evidence. He also took down eyewitness accounts from the village. Kushwaha said only after the investigation is complete arrests could be possible.
The girl is scheduled to be shifted to JLNMCH on Tuesday. "She was buried inside the sand and a heavy boulder was put on her. It's normal that she might have suffered internal injuries which should be detected immediately," a doctor at the Banka hospital said. He also emphasised on proper tests to ascertain whether the eye sight of the child could be revived. Social organisations and social workers fighting for the cause of women urged the government on Tuesday to take responsibility of the child's treatment.
"We will call on the Banka district magistrate and Bhagalpur divisional commissioner so that the girl could get proper treatment," said Sunita Kumari, a Bounsi-based social activist.