Hand over your trash, or cough up cash, says Patna civic body
Residents will have to hand over household waste to Patna Municipal Corporation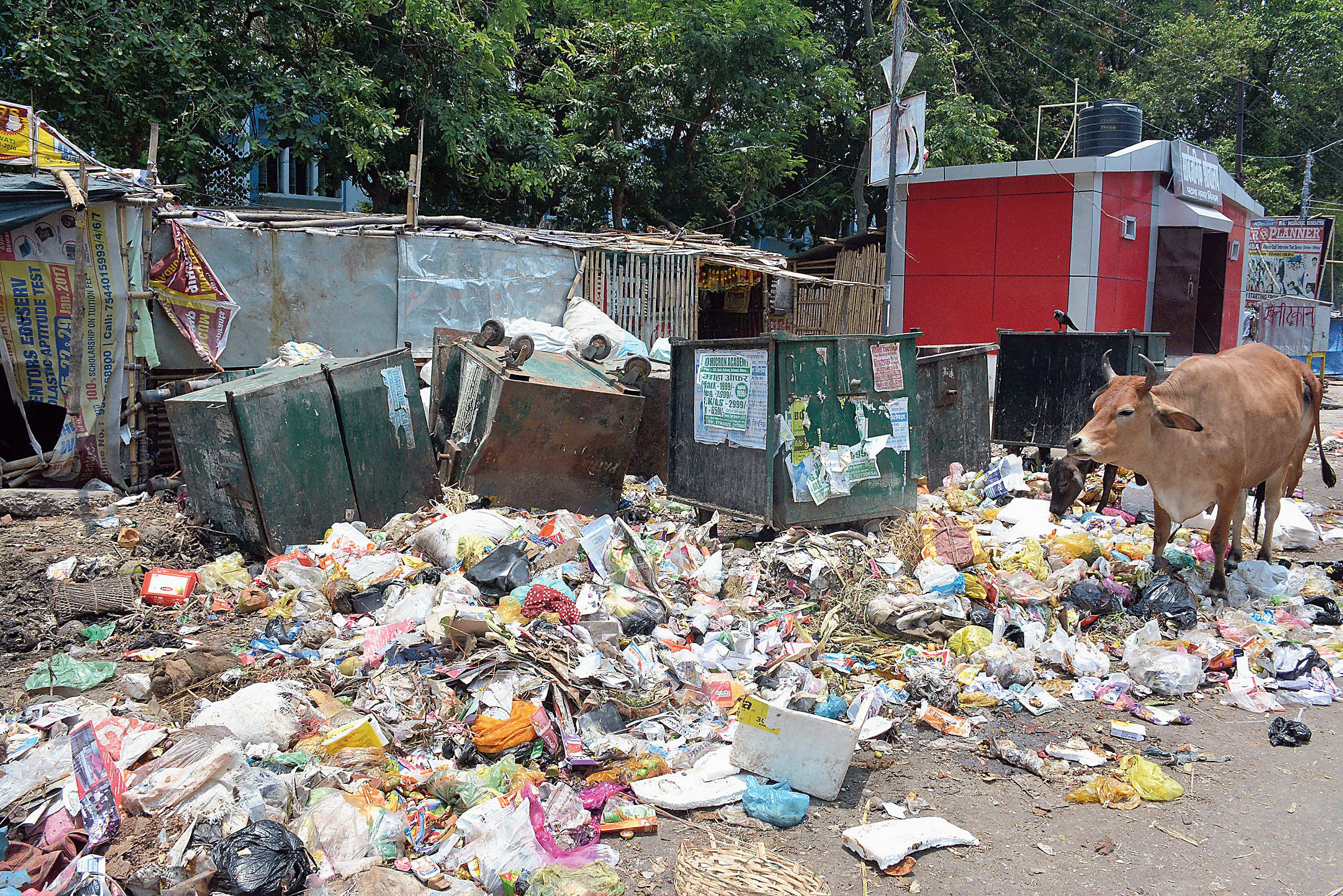 ---
|
Patna
|
Published 02.10.18, 06:59 PM
---
Residents will themselves have to hand over household waste to the Patna Municipal Corporation (PMC) in the new version of the door-to-door garbage collection programme that chief minister Nitish Kumar launched on Monday.
Those failing to do so will be treated as defaulters and invite a penalty. However, the penalty system will kick in later once the programme is popular enough, senior PMC officials said.
Right now the civic body will concentrate on spreading the word about door-to-door garbage collection.
"In the earlier version of door-to-door garbage collection implemented by Patna-based Nishka Security and Intelligence Services and Delhi-based People's Association for Total Help and Youth Applause, the agency people had to visit people's doorstep to collect garbage," deputy municipal commissioner Vishal Anand said. "But in this new version, we have also made residents accountable. The programme is resuming after a gap of a few months. Now, people have to come out of their houses and submit their trash to the PMC vehicle. The Centre's solid waste management rules, 2016, say residents must hand over household waste to the corporation's door-to-door garbage collectors and if they fail to do so in any way they are supposed to pay penalty."
Vishal confirmed the penalty system would be introduced later. "Right now we don't want to take any coercive action against residents who do not submit their household waste, but the penalty system will be introduced after a while, once we are assured we have created awareness about the programme. We will charge penalty of up to Rs 5,000 from defaulters," Vishal said.
Asked how PMC will identify defaulters, he said: "We have divided each ward into five sectors and engaged a supervisor in each sector to look after 500-1,000 houses. The supervisors have been provided with an auto tipper and a tricycle. They are supposed to move along with the auto tippers and tricycles in which garbage is collected. Four-five days into their work they will get a rough idea which houses are not submitting garbage. They will collect a list of defaulters and later action will be taken against them."
The PMC will form a monitoring team that will roam across wards to ensure the collection is executed properly. "The monitoring team will find out if there are any defaulters among the households and other stake-holders — like hoteliers, restaurateurs, coaching people and shopkeepers among others — and serve on-the-spot challans," Vishal said.
He said the corporation has decided to spread the word and create awareness on the door-to-door garbage collection work through Facebook, Twitter and YouTube.
Tune of Patna
The PMC will launch a "tune of Patna" within the next 2-4 days. It is a theme song for PMC vehicles that will carry out door-to-door garbage collection work.
"The tune of Patna will be played on the vehicles carrying out the trash collection programme so that residents get to know about their arrival and deposit their garbage. The song will be traditional and pleasing," said Vishal.