Excise driver from Kaimur held for extortion
Excise department officials snatched two mobile phones and Rs 2,600 cash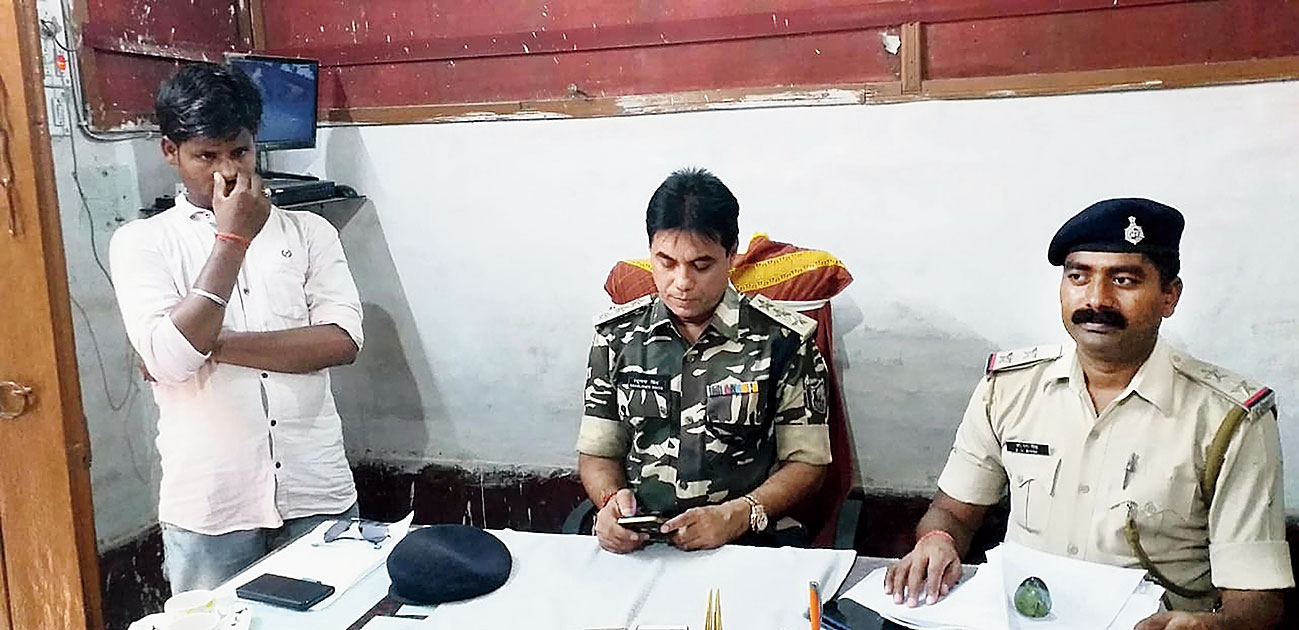 ---
|
Patna
|
Published 02.11.18, 06:56 PM
---
A driver with the prohibition and excise department was arrested from Kaimur on Friday for allegedly extorting money from two businessmen of Buxar on the pretext of implicating them in a case under the Bihar Prohibition and Excise Act 2016.
Kaimur superintendent of police Mohammad Faroguddin said the driver of the excise and prohibition department Yogendra Gupta was arrested on Friday on the charge of extortion and threatening to frame businessmen in a case related to violation of the new excise act.
The SP said the police swung into action after victims Raj Kumar and Shrawan Kumar, both residents of Buxar, complained to the police that the excise department officials snatched their two mobile phones and Rs 2,600 cash when they were returning to Buxar from Varanasi in neighbouring Uttar Pradesh in a car on October 31.
The victims told the police that the excise department officials — Satyendra Kumar (sub-inspector), Sunny Kumar (constable), Yogendra Gupta (driver) and two homeguard jawans — were exerting pressure to pay Rs 20,000 as extortion to release their vehicle and set them free. The extortion calls were made by the sub-inspector Satyendra over a victim's other phone.
The traders' vehicle was intercepted near Pipra More adjacent Karmanasa integrated checkpost under the jurisdiction of Durgawati police station in Kaimur, around 240km southwest of Patna. Mohania sub-divisional police officer (SDPO) Raghunath Singh said the mobile phones of the two businessmen were recovered from the official vehicle of the excise and prohibition department.
"The police have obtained the call details of the mobile phones of the personnel of the excise department. While the driver has been arrested, raids were underway to nab four others involved in the crime," the Kaimur SP said, adding that the senior officials of the department concerned have been apprised of the FIR lodged against them.
The preliminary police investigation revealed that the excise department sleuths had also intercepted a luxury vehicle (Tata Safari) the same night and seized cartons of liquor. Two occupants of the vehicle, who were inebriated, were taken into custody. While one of them was arrested and sent to jail, another was set free after accepting illegal gratification.
"This allegation is being verified. A fresh case will be lodged against the officials concerned if the allegation was found to be true," SDPO Raghunath said.