Diary lost in translation
MYSTERY OF TODAR MAL JOURNAL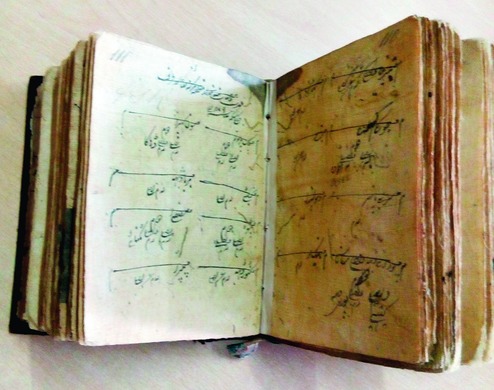 ---
|
Patna
|
Published 15.11.17, 12:00 AM
---
Patna: Raja Todar Mal's diary, considered one of the rarest among the 5 crore documents stored at the Bihar State Archives, rests unread because no current generation scholar can translate it.
Kept in a safe at Abhilekh Bhavan, which houses the archives, all attempts to translate and unlock the information contained in it for the benefit of researchers and historians have been unsuccessful so far.
"This diary of Todar Mal is actually on land records and settlement of Bhagalpur during the Mughal times. It was found lying in the record room of Bhagalpur and was transferred to us. It is in old Urdu and Persian and we have been unable to get it translated as we don't have any scholar of these languages with us," said archives director Vijay Kumar.
Vijay revealed that he had contacted a few scholars "to get the diary translated. They agreed to do so, but did not turn up. I showed it to a Muslim scholar in Patna City and he said that the diary was invaluable as it contained the names of localities of Bhagalpur over 400 years ago and information about landholdings".
He boss added that another attempt would be made to get the diary translated.
Raja Todar Mal was the finance or revenue minister of Mughal Emperor Akbar (1542-1605), and was considered one of the navaratnas or nine jewels of his court.
Todar Mal was made the Diwan of the Mughal empire in 1586 and he launched his financial reforms soon after. He died in November 1589.
He introduced standard weights and measures, land survey and settlement, survey of crops and their yields as well as the concept of revenue districts and officers in the Mughal empire. These were later modified and adopted by the British.
Imtiyaz Ahmad, former director of the Khuda Bakhsh Oriental Public Library in Patna, said: "Todar Mal's diary is basically in Persian but the script used is 'Naftaliq', which later became the script of the Urdu language. There were Persian scholars in the last generation who could have easily translated it. It seems attention was not given to this at that time."
Ahmad added that another difficulty in translating the diary could be the use of specific terms and measurements related to land revenue.
Ahmad, a former professor of medieval history, said diaries were not common during the Mughal period but some top officials of the empire, who were meticulous, used to maintain them for personal reference. At times they were copied by their staff or retainers, if they were related to administration or revenue.
The diary is written on handmade paper that lasts for centuries. It was bound during the British times and preserved.
The rare collection at the state archives includes Emperor Aurangzeb's farmans related to donations, gifts and land settlements in Bihar and other states, correspondence of the British East India Company since the time of Robert Clive, police intelligence reports since 1857 as well as proscribed documents, magazines, newsletter and newspapers during the British rule.
"Ours is considered one of the richest repositories of state documents in the country. Researchers from different parts of the country and abroad come here to see them. We decided to digitise all documents for safekeeping and providing easy access to the public. The process began in 2013 and around 90 lakh documents have been photographed and digitised so far," Vijay added.
With many documents crumbling with passage of time, the archives has also conserved and restored around 35 lakh documents over the last seven years.
The state archives suffered a scare last month when fire broke out in its computer room owing to a short-circuit. However, it was doused by the fire brigade before the flames could spread.
Its director said all fire-fighting arrangements are already there in the record rooms, but action is being taken to strengthen it further.