Conviction endgame for don raj
RJD chief Lalu Prasad used to openly call former MP Prabhunath Singh a " goonda (goon)" when the latter was the Janata Dal United's Maharajganj MP in the NDA regime.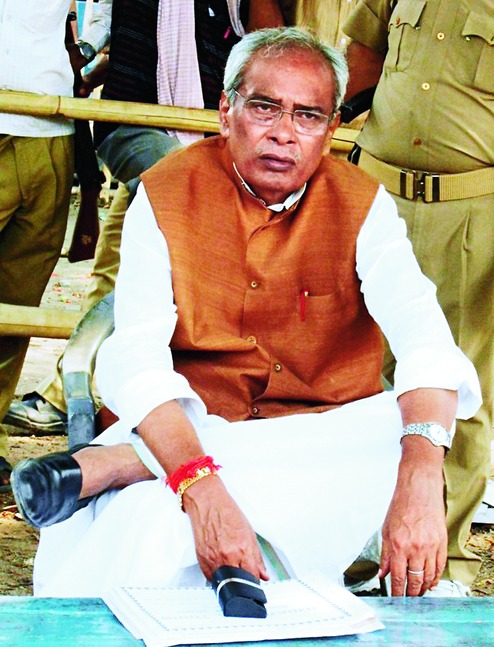 ---
Published 19.05.17, 12:00 AM
|
---
RJD chief Lalu Prasad used to openly call former MP Prabhunath Singh a " goonda (goon)" when the latter was the Janata Dal United's Maharajganj MP in the NDA regime.
But when parliamentary polls were held, Prabhunath always mattered. He once even boasted at a news meet that he had helped Lalu defeat Rajiv Pratap Rudy in the 2004 polls by asking his followers to vote against the BJP leader in Saran.
The BJP demanded that Nitish expel Prabhunath from the JDU but it did not have any results. The strongman continued his tirade against Rudy.
Saran and neighbouring Maharajganj parliamentary constituencies have a common caste factor which forced Lalu to befriend Prabhunath - the Yadavs and Rajputs are numerically almost equal and have tended to be rivals.
Every time Lalu or Rabri Devi have contested from Saran, they have had to struggle to chip off a section of Rajput votes in their favour to ensure victory. This was where the importance of Prabhunath Singh - a don-turned-politician wooed by Lalu and Nitish at different occasions - lay in Saran politics.
Prabhunath's conviction in the case related to the murder of then Masrakh MLA Ashok Singh in 1995 is a setback for Lalu and may be a turning point in politics in Saran. Two don-turned-politicians - Mohammed Shahabuddin and Prabhunath Singh - stand convicted of murders and are no longer eligible to contest polls. Both of them ruled their constituencies - Siwan and Maharajganj - with iron hands. In Siwan, the rival candidates were not even allowed to put up their posters.
In Maharajganj, there were complaints by Prabhunath's rivals that their agents were driven out even before polling began. The murder of Ashok Singh is reported to be motivated by the fact that he had defeated Prabhunath in the 1995 Assembly election from Masrakh in Saran.
The two dons who projected themselves as saviours of their caste and communities have been taken away from electoral battles and it is time for political parties to move beyond them. The disqualification of Shahabuddin from elections saw his political citadel crumble in Siwan. The same is expected in Maharajganj. "The removal of the two dons has made electoral battles in Saran commissionary safer," said a RJD leader.
So dominant was Prabhunath Singh's influence over his caste that he won from Maharajganj parliamentary seat four times on Janata Dal and later JDU tickets before losing narrowly to RJD's Umashankar Singh in 2009. He used to openly criticise Nitish Kumar and got away with it. However, after 2009, Prabhunath switched sides to Lalu swearing "eternal friendship".
In the Maharajganj byelection in 2013, he won as an RJD candidate - signalling a truce between traditional rivals, Rajputs and Yadavs. However, the truce proved to be short-lived as he was defeated in 2014 by the BJP's Janardan Singh Sigriwal. Even when the don was in the NDA, he had a running battle with BJP's Rudy and Sigriwal to maintain his dominance over his caste.
The first big leader who patronised Prabhunath was the late Prime Minister Chandra Shekhar. In the 1989 Lok Sabha elections, Chandra Shekhar contested two seats - his traditional bastion of Ballia in Uttar Pradesh as well as Maharajganj following a dare from then Bihar chief minister S.N. Sinha that the Dal leader couldn't win in the state.
Chandra Shekhar later gave up the Maharajganj seat in favour of Ballia, but not before forging a close bond with Prabhunath who had worked to ensure his electoral victory.