New bonds forged through social media
Facebook is a popular platform on which performances can be watched in real-time with Facebook Live offering the option of catching it afterwards too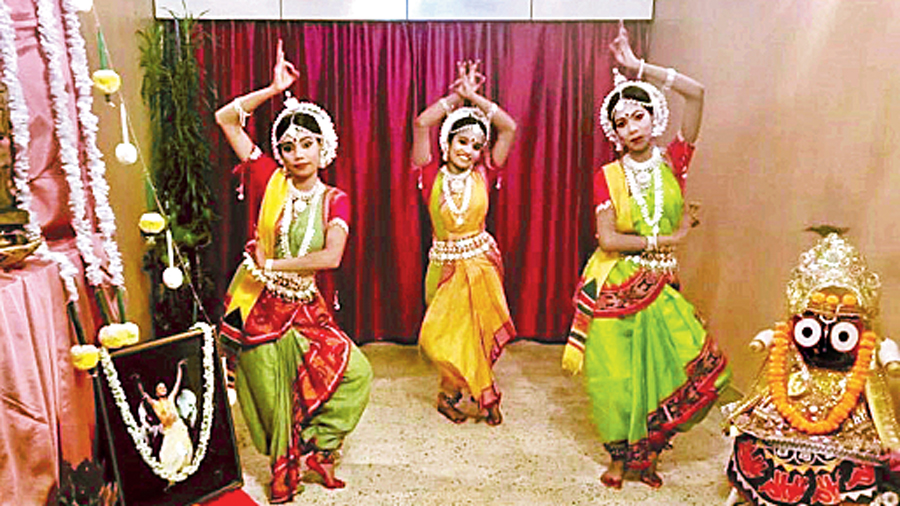 ---
---
Making the most of the newfound connectedness of what is being termed as the "new normal", artistes are looking for ways to record or live stream their work to stay engaged with a virtual audience in the absence of a real one. Facebook is a popular platform on which performances can be watched in real-time with Facebook Live offering the option of catching it afterwards too.
SPCKraft recently came alive on Facebook with a dynamic song and poetry collage. The poems were culled from some of Tagore's simplest and deepest works anthologized in Lipika which has always taken readers to the heart of experiences. Directed by Chaitali Lahiri, Anweshan, as the programme was titled, included "Paay cholar poth", a metaphoric exploration of the journey of life. In the impassioned reading of "Meghdoot", Sujoy Prasad Chatterjee and Lahiri brought out Tagore's enquiry into the theme of love until an epiphany begot solace for the poet's truth-seeking soul.
Among the singers, mention must be made of Ayushree Sengupta, whose rendition of "O dekha diye je chole gelo" and "Kon alote praner prodip" was unaffected, lively and neat in equal measures. Sujoy Prasad's "Poth diye ke jay" was fluid. A seasoned and accomplished Ranjini Mukhopadhyay was poignant and unencumbered in her presentation of "Kar banshi nishibhore" and "Bajao re mohanbanshi". In her singing, the meends of "Megher pore megh jomechhe" were as effective as the profundity of the lyrics of "Matir buker majhe bondi je jol". The evening brought much freshness into the dull quarantine days.
In another Facebook Live celebrating Guru Purnima, Shibranjani's Parampara, variety was the essence. Predominantly an institution for Odissi dance helmed by Dipanwita Roy, it has chosen to dedicate itself to the development of young girls from red light areas. The evening featured dance pieces performed by Roy's students alongside songs by a plethora of artistes from India and abroad. There was much diversity in the offerings, which would have been more enjoyable had it not been for the length of over two hours. After all, rationing of screen time is one of the most powerful debates of our times.