Connecting in newer ways with online concerts
Musicians are devising creative ways to reestablish their connection with their audience over the internet; this is, happily, leading to newer forms of virtual community-building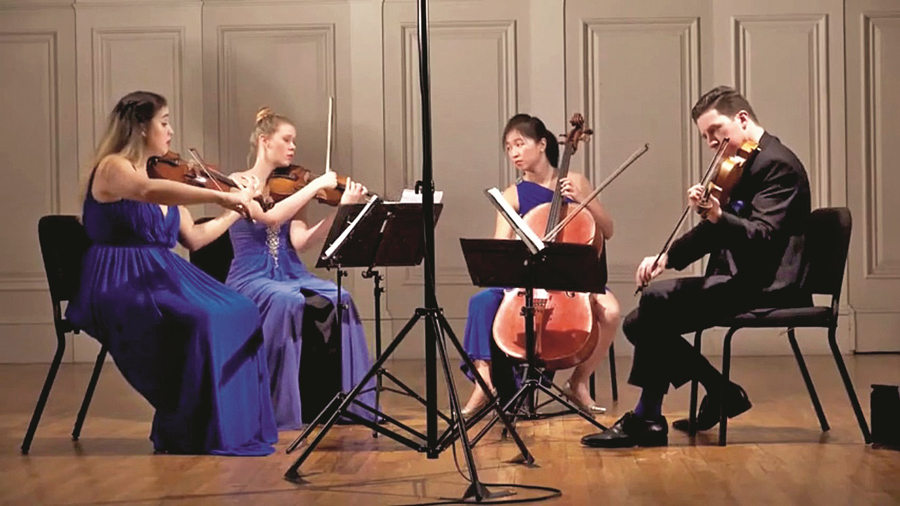 ---
---
Music requires community, but Covid-19 and the social distancing strictures it has necessitated make rehearsals and live concerts largely impossible. The result has been musicians globally being cut off from their audiences in the traditional sense. However, if pandemic-induced social distancing is to continue through 2020 and, perhaps, in the years ahead, then the virtual artistic performance could rise exponentially in importance, perhaps even rivalling that of online streaming services in our daily lives. Musicians are devising creative ways to reestablish their connection with their audience over the internet; this is, happily, leading to newer forms of virtual community-building, a phenomenon that listeners, musicians and, indeed, musicology can only benefit from.
To that end, Music Mountain, the academy and concert venue in Connecticut that was established in 1930 by Jacques Gordon — the founder and first violinist of the Gordon String Quartet — has been streaming a series of classical music concerts, both live and in sample format, to its audience via YouTube, all in a bid to bring Western classical musicians and their rich bodies of work to their audiences. Two such recent streams featured the Ulysses Quartet — Christina Bouey and Rhiannon Banerdt on violin, Colin Brookes on viola and Grace Ho on cello — and the Polish pianist and harpsichordist, Magdalena Baczewska, performing works by Beethoven, Bach, Chopin, Debussy and even Nikolai Kapustin in a marked display of textural and tonal versatility. The highlight of the Quartet's performance revolved around their interpretations of the molto adagio of Beethoven's String Quartet in A Minor, Opus 132 and Janácek's Intimate Letters (the fourth movement from his String Quartet No. 2). The molto adagio or third movement, called the "Heiliger Dankgesang (Song of Thanksgiving)" and written two years before Beethoven's death, is at the heart of the five-movement work and is breathtaking in its delicate beauty; the Quartet maintained an astonishing virtuosity in alternating between the opening chorale in modal F and the somewhat speedier section in D Major. With each return to the D Major section, intricate embellishments were added while the opening chorale turned increasingly quieter. By making listeners be present in the moment, the musicians left them with a sense of the eternal.
Magdalena Baczewska's technical flawlessness showed itself differently, in her ability to make Bach sound wholly new depending on the way in which she explored the capabilities of the piano and the harpsichord. The Prelude and Fugue No. 2 in C Minor on the harpsichord was a revelation in her ability to lighten the composition by holding the notes for only about half of their written values.