Xi Jinping 'to visit Russia next week'
Plans for a visit come as China has been offering to broker peace in Ukraine, an effort that has been met with scepticism in the West given China's diplomatic support for Russia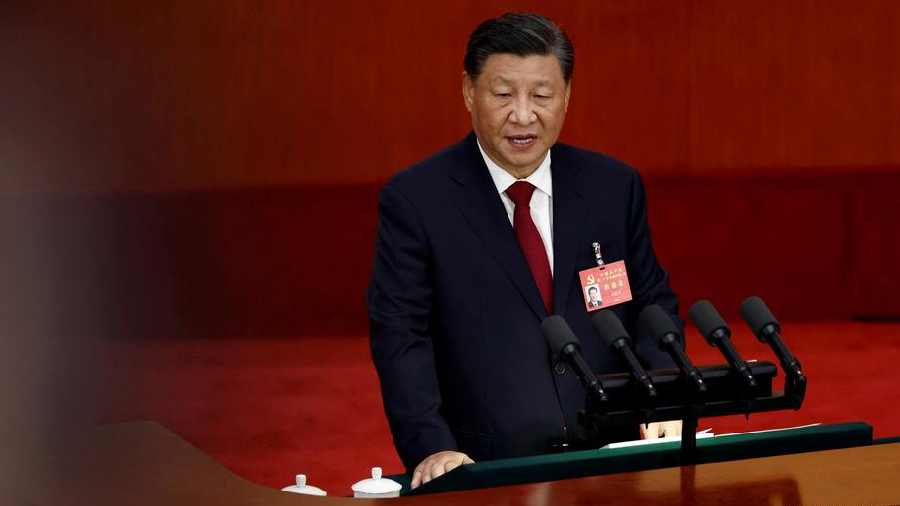 ---
London
|
Published 14.03.23, 12:50 AM
|
---
Chinese President Xi Jinping is planning to travel to Russia to meet his counterpart, Vladimir Putin, as soon as next week, people familiar with the matter said.
The meeting it seems will be held sooner than previously expected.
Plans for a visit come as China has been offering to broker peace in Ukraine, an effort that has been met with scepticism in the West given China's diplomatic support for Russia.
Russia's Tass news agency reported on January 30 that Putin had invited Xi to visit in the spring.
The Wall Street Journal reported last month that a visit to Moscow could take place in April or early May.
China's foreign ministry did not immediately respond to a request for comment on the possibility of Xi going to Moscow and the Kremlin declined to comment. No other details were immediately available.
The sources briefed on the matter declined to be identified given the sensitivity of the issue. Last month, Putin hosted China's top diplomat Wang Yi on a visit to Moscow and signalled that Xi would travel to Russia.
China and Russia struck a "no limits" partnership in February of 2022, when Putin was visiting Beijing for the opening of the Winter Olympics, weeks before Russia invaded Ukraine, and the two sides have continued to reaffirm the strength of their ties.
Xi has met Putin in person 39 times since becoming president, most recently in September during a summit in central Asia.
On Monday, Xi wrapped up the annual session of China's parliament, the National People's Congress, during which he was unanimously confirmed in a precedent-breaking third term as President.
Bakhmut casualties
Ukrainian forces faced relentless Russian attacks on Bakhmut in its eastern Donetsk region, with both sides reporting mounting enemy casualties as they battled across a small river that bisects the ruined town and now marks the front line.
Ukraine's President Volodymyr Zelensky said late on Sunday his forces had killed more than 1,100 Russian soldiers in the past few days as they fought for control of Bakhmut.
"In less than a week, starting from March 6th, we managed to kill more than 1,100 enemy soldiers in the Bakhmut sector alone, Russia's irreversible loss, right there, near Bakhmut," Zelensky said