Envoy contradicts his earlier testimony on Ukraine aid
Witness reverses stand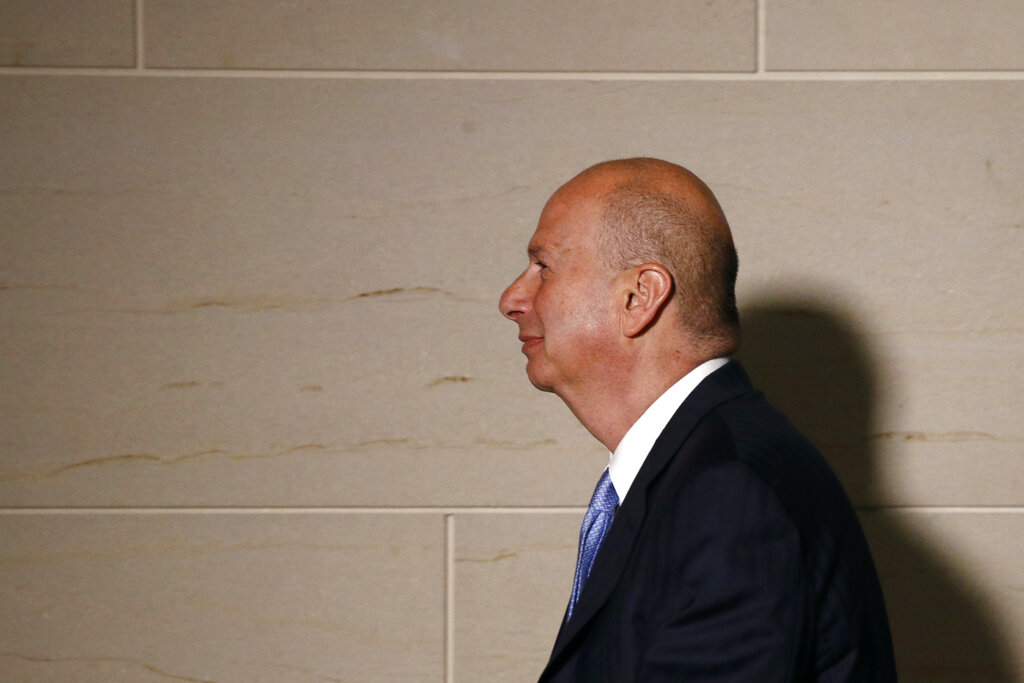 ---
---
A crucial witness in the impeachment inquiry reversed himself this week and acknowledged to investigators that he had told a top Ukrainian official that the country would most likely have to give President Trump what he wanted — a public pledge for investigations — in order to unlock military aid.
The disclosure from Gordon D. Sondland, an ally of Trump who is the US ambassador to the EU, confirmed his role in laying out a quid pro quo to Ukraine that conditioned the release of security assistance from the US on the country's willingness to say it was investigating former Vice-President Joseph R. Biden Jr and other Democrats.
That admission, included in a four-page sworn statement released on Tuesday, directly contradicted his testimony to investigators last month, when he said he "never" thought there was any precondition on the aid.
"I said that resumption of the US aid would likely not occur until Ukraine provided the public anti-corruption statement that we had been discussing for many weeks," Sondland said in the new statement, which was made public by the House committees leading the inquiry, along with the transcript of his original testimony.
Sondland's disclosure appeared intended to insulate him from accusations that he intentionally misled Congress during his earlier testimony, in which he frequently said he could not recall key details and events under scrutiny by impeachment investigators.
It also provided Democrats with a valuable piece of evidence from a critical witness to fill out the picture of their abuse-of-power case against the President. Unlike other officials who have offered damaging testimony about Trump, Sondland is a political supporter of the President who has interacted directly with him.
The question of a quid pro quo is at the heart of the impeachment investigation into Trump.
Trump initially strongly denied there was any quid pro quo involving Ukraine, and numerous Republicans took up that refrain. But as the inquiry has unfolded, he and Republican lawmakers have gradually begun to move away from that position.