When economy was unforgiving
Bush senior's death recalls a broken pledge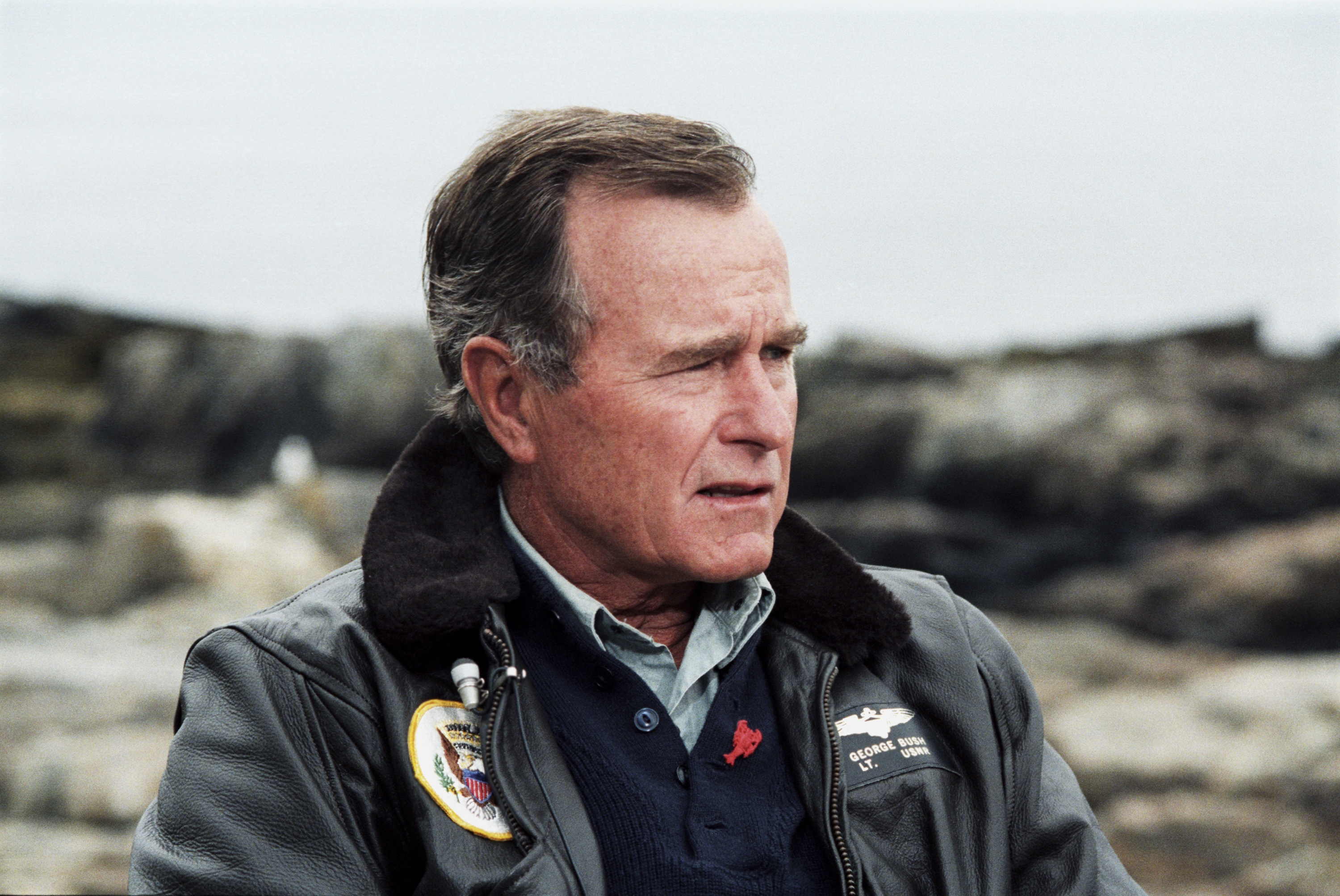 Bush achieved what no one had since Martin Van Buren in 1836: winning election to the presidency while serving as vice-president.
New York Times News Service
---
New Delhi
|
Published 01.12.18, 09:03 PM
|
---
When former US President George H.W. Bush died at the age of 94 in Houston on Friday, many here recalled how he presided over the end of the Cold War and beat back Saddam Hussein's invading army from Kuwait where numerous Indians lived.
Not much attention was paid to another factor that gains currency as India heads to the general election: Bush's approval ratings fell rapidly from dizzying heights and cost him the re-election solely because of economic reasons.
"Read my lips. No new taxes," Bush had said in 1988 when he accepted the Republican nomination for President. Four years later, when it was the time for another election, Bush raised taxes, reversing one of the most explicit campaign pledges ever uttered by a mainstream presidential candidate.
"The economy, stupid," countered the campaign of Bush's rival, pitchforking Bill Clinton into the Oval Office in 1993 and rewarding him for focusing on economic problems.
The economies of America and India are hardly comparable, although it was ballooning deficit, which the Narendra Modi government, too, is battling now, that pushed Bush to raise taxes.
Years later, opinion did emerge that Bush took the right decision but at the hustings, voters did not forgive him for breaking his economic pledge in spite of winning the Gulf War.
Memories of economic pledges run deep in the US. In India, their impact will be known only in the summer of 2019 but a clash on economic growth is dominating the political discourse.
An uncanny coincidence did make its presence felt in Indian politics a day before Bush breathed his last. On Thursday, in the middle of a slugfest over economic growth, Congress spokesperson Randeep Surjewala had described the Modi government's policies as "voodoo economics".
In 1980, how did Bush describe what would be known as Reaganomics, Ronald Reagan's policy of lowering taxes with the aim of spurring growth? "Voodoo economics."
Written with reports from Reuters and NYTNS