What lies behind drive of Friends of BJP
Lisa Nandy has been targeted by the UK branch of Overseas Friends of BJP as "anti-India"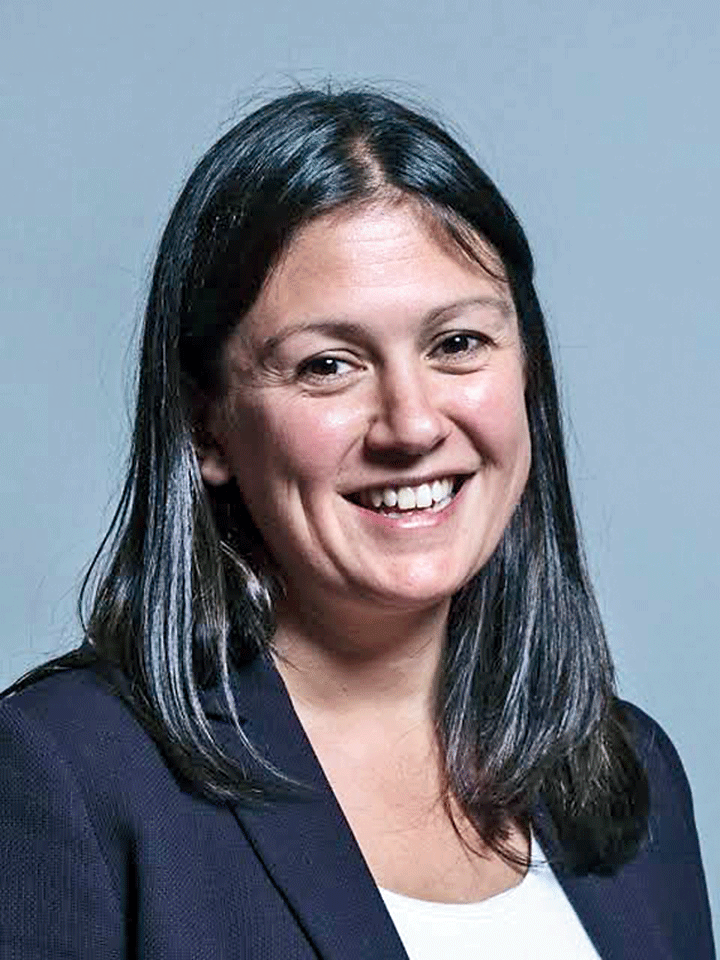 ---
---
Lisa Nandy, the sitting Labour MP from Wigan in North West England who is contesting the upcoming general election, has come in for special treatment from BJP supporters in the UK.
The articulate daughter of Calcutta-born academic Dipak Nandy has been targeted by the UK branch of Overseas Friends of BJP (OFBJP) as "anti-India" and they are canvassing to ensure her defeat.
Lisa's crime as far as the OFBJP is concerned is that she is not a Hindu nationalist and her party has questioned the Narendra Modi government's recent actions in Kashmir, particularly the human rights abuse. The feisty 40-year-old who has represented Wigan in the House of Commons since 2010 is not perturbed at all by the OFBJP's threats.
"The idea that the BJP is going to have any sort of campaign presence on the ground and make any inroads here is somewhat ridiculous. People in Wigan wouldn't take kindly to being told what to do by Manchester (the nearest large city), let alone India," said Lisa.
In the last census there were only 413 people who were identified as of Indian origin in Wigan and Lisa had won with a majority of 16,000 in 2017, so obviously she is not relying on the British Indian vote.
Lisa is not the only candidate picked out by the OFBJP. Kuldeep Singh Shekawat, president of the OFBJP, has been telling the media that they will be campaigning in 48 marginal seats for the Conservatives and that British Indians are in a position to swing the results in up to 40 of the 650 parliamentary constituencies. This in itself is a gross exaggeration.
While there are no official statistics of ethnic minority voters, based on the national census it is believed that there are 15 constituencies in which British Asians constitute over 40 per cent of the population, 46 seats in which they are over 20 per cent and 122 in which they are more than 10 per cent. However, these are British Asian figures that include people of Pakistani, Bangladeshi, Sri Lankan and Indian origin.
Shekawat's target audience is even smaller as they are sending their anti-Labour WhatsApp messages to British Hindus. Of the 15 lakh people of Indian origin in the UK, according to the last census only 44 per cent are Hindus. The rest comprise of 22 per cent Sikhs, 14 per cent Indian Muslims, 10 per cent Indian Christians and 8 per cent identified themselves as none of the above.
Whatever the OFBJP's tall claims, British Hindus just do not have the numbers to offer a winning strategy. Moreover, this is presuming that all of the around 6 lakh British Hindus are Hindu nationalists who will listen to the OFBJP.
The one group among whom the OFBJP hopes to have maximum success is the Gujarati Hindu community. Gujarati Hindus are congregated mostly in north London suburbs and the central England city of Leicester. In fact Modi's gala event in 2015 was held at Wembley in north London precisely because it has a large Gujarati population and is known as Little Ahmedabad.
However, while Gujarati Hindus may have thronged Wembley Stadium to see Modi, may even agree with what his government is doing in India, but when it comes to voting in the UK their preferences are based on local issues.
"I will be voting for the Conservatives, not because of their policies with India or what they have to say about Kashmir, but because I want Britain to come out of the EU and only the Tories will do that," said Ramesh Patel, a businessman.
Traditionally ethnic minorities including Indians have been Labour party supporters because of their pro-working class and anti-racism policies. However, according to a report by the Runnyemede Trust, a racial equality think tank, compared with other middle-class minorities, middle-class Hindus are more likely to vote Conservative.
In the 2017 election ethnic minority support for Labour rose to 77 per cent, but among British Indian voters the proportion supporting Labour dropped from 61 per cent to 55 per cent, while Conservative supporters jumped from 30 per cent to 40 per cent.
This is probably due to the fact that British Indians are the most upwardly mobile of the ethnic minorities and also that the most recent crop of Indian migrants have been professionals from the middle-class who are a better fit with the Tories than Labour. It is also these new immigrants who still have active links with India and follow Indian politics closely that are more likely to fall for the OFBJP's tactics.
So if the numbers are not with them, then what is the OFBJP's whole drive about? It is more about amplifying Modi's image and the BJP's importance in the eyes of UK political parties and governments.
"The BJP is very, very sensitive to how the British Parliament or the American Senate look at issues of democratic rights in India or religious freedom…. That is where the Kashmir issue comes in," explained Suresh Grover, a human rights campaigner and director of the Monitoring Group. "These groups are about popularising BJP policies overseas and changing UK's perception of Modi himself," added Grover.
What is certain is that if on December 12 Boris Johnson is re-elected as Prime Minister, Shekhawat will be among the first to take credit for the victory on behalf of Modi and the BJP — and we know that it would be at best a gross exaggeration and at worst, a lie.
Sajeda Momin divides her time between London and Calcutta