US midterm elections: Edge, not wave, for Republicans
Late Wednesday morning, Maloney conceded his race against Mike Lawler in New York's 17th District, although The Associated Press had not declared a winner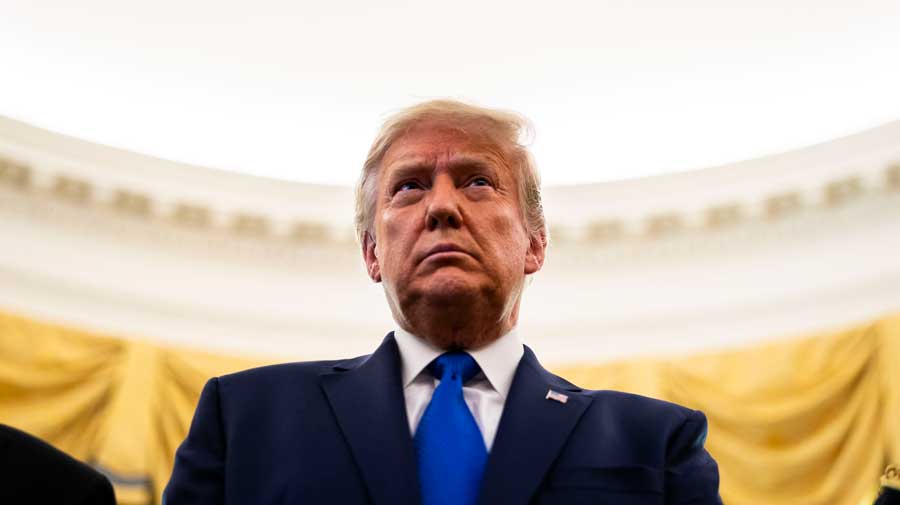 ---
Washington
|
Published 10.11.22, 03:25 AM
|
---
Democrats defied historical odds in critical US midterm elections as an anticipated "red wave" did not materialise. But Republicans were still poised to win one if not both Houses of Congress, with potentially transformative consequences for the Biden presidency.
Both sides were anxiously watching Senate races in Nevada and Arizona, as well as a tight contest in Georgia that could be headed for a December runoff to determine control of the upper chamber, much like two years ago. Republicans were still short of reclaiming the House. But they have an easier path to the majority than the Democrats — and they appeared on the verge of inflicting a humbling defeat on one of the opposing party's top leaders, Representative Sean Patrick Maloney, the head of the campaign committee for House Democrats.
Late Wednesday morning, Maloney conceded his race against Mike Lawler in New York's 17th District, although The Associated Press had not declared a winner. Representative Kevin McCarthy of California, the Republican leader hoping to become Speaker, asserted confidence overnight, declaring that "it is clear we are going to take the House back".
A Republican House, even with a smaller majority than expected, could presage two years of grinding partisan conflict focused on congressional investigations of the administration, fights over the debt ceiling and potential government shutdowns.
But the surprisingly strong showing buoyed a White House that had been bracing for a Republican sweep and perhaps immediate calls for Biden to step aside in 2024. To keep control of the Senate, Democrats need two of their endangered incumbents, Mark Kelly of Arizona and Catherine Cortez Masto of Nevada, to hold on to their seats. But Cortez Masto was trailing with about 75 per cent of the ballots counted.
Kelly's sizable early lead has shrunk as more results come in. If only one of those two prevails, Democratic control would rest on either the last ballots in Georgia pushing Senator Raphael Warnock over the required 50 per cent, or on a runoff in that race that would captivate the country.
Still, early results indicated that Republicans could end up with one of the weakest performances in decades by the out-of-power party against a first-term President's party.
Republicans started the evening needing just six more seats to win the majority. With seats still in play in New York and several Western states, control of the House is anything but settled, and it could be days before the next majority is clear.
Democrats were heartened by the hard-fought victory of Pennsylvania's lieutenant governor, John Fetterman, over the celebrity doctor Mehmet Oz, flipping a seat held by Republicans for the only party switch in the Senate so far.
But in Ohio and North Carolina, two Republicans endorsed by former President Donald J. Trump cruised to victory. The author and investor J.D. Vance defeated his Democratic opponent, Representative Tim Ryan, in Ohio, and Ted Budd won the North Carolina seat being vacated by the departing Richard Burr.
Voters were also determining which party would control 36 governorships and an array of critical state positions. Democrats won the muchwatched contest in Pennsylvania, where Josh Shapiro swamped Doug Mastriano, a high-profile far-Right ally of Trump who embraced his lie about the 2020 election. Democrats held onto the governor's mansions in New York, Michigan and Wisconsin after tough contests.
But in Florida, the Republican governor, Ron DeSantis, ran up a decisive re-election victory that could set him up for a run for President in 2024, possibly against Trump, his onetime patron. Inflation was a key issue in the race, leaving Democrats grasping for a response.
But Trump's influence saddled Republicans with weak candidates, and the Democratic base turned out in large numbers.