US halts anti-IS mission in Syria, Iraq
About 5,200 troops in Iraq and several hundred in Syria are now focused on fortifying their outposts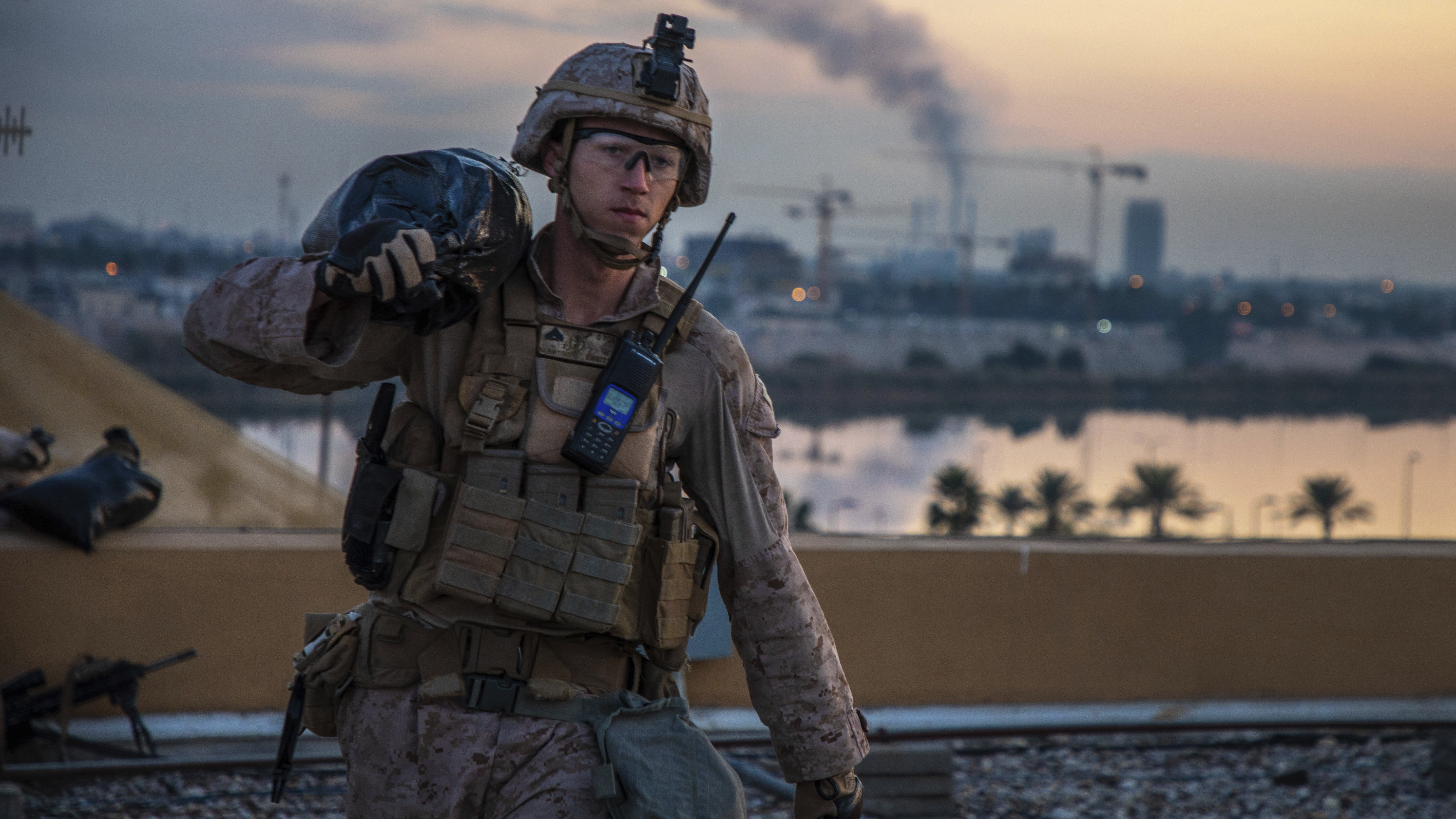 In this Saturday, January 4, 2020, photo, released by the U.S. military, a U.S. Marine with 2nd Battalion, 7th Marines that is part of a quick reaction force, carries a sand bag during the reinforcement of the U.S. embassy compound in Baghdad, Iraq
(AP)
---
Washington
|
Published 05.01.20, 09:53 PM
|
---
The American-led coalition in Iraq and Syria halted its years-long mission of attacking the Islamic State and training local forces in both countries on Sunday as US troops braced for retaliation from Iran after a strike that killed a powerful Iranian commander, military officials said.
In a statement, the American command said that after repeated attacks on Iraqi and American bases in past weeks, one of which killed an American contractor on December 27, "we have therefore paused these activities, subject to continuous review."
The move comes after the death last week of Maj. Gen. Qassem Soleimani.
About 5,200 troops in Iraq and several hundred in Syria are now focused on fortifying their outposts instead of pursuing remnants of the IS.
The cessation of American operations against the IS is likely to allow what remains of the terrorist group to reconstitute itself in the ungoverned spaces it flourishes in, much as it did when Turkey invaded northern Syria in October.
A former chief of Iran's elite Revolutionary Guards said on Sunday the Israeli city of Haifa and Israeli military centres would be included in Tehran's retaliation over the killing of Soleimani, Reuters reported.
"Iran's revenge against America for the assassination of Soleimani will be severe... Haifa and Israeli military centres will be included in the retaliation," Mohsen Rezaei said in a televised speech to a gathering of mourners in Tehran.