Ukraine migration largest since World War II
That means that about 30 per cent of the country's estimated pre-war population of 41 million has been forced from their homes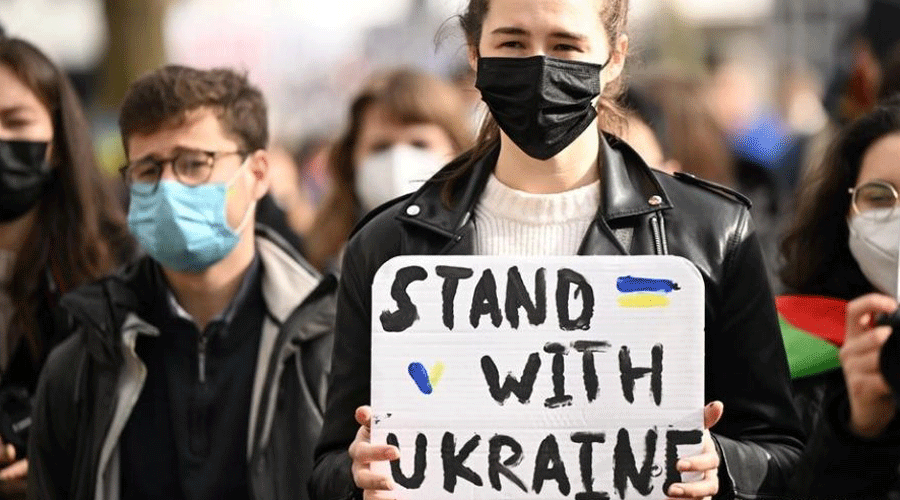 Representational image.
File Photo.
---
New York
|
Published 04.08.22, 12:11 AM
|
---
The merciless accounting that measures the losses from Russia's invasion now includes about 6.2 million Ukrainian refugees elsewhere in Europe, according to the UN, and another 6.3 million "internally displaced".
That means that about 30 per cent of the country's estimated pre-war population of 41 million has been forced from their homes, amounting to by far the largest migration crisis in Europe since the aftermath of World War II.
And that is hardly the full toll. The country does not release public counts of military casualties, and civilian casualties in areas overrun by Russia are guesses, at best, but officials estimate tens of thousands of Ukrainians have been killed and many more wounded. Major cities and smaller towns have been levelled. Ukraine's defence ministry said on Tuesday that at least 140,000 residential buildings had been destroyed or damaged, robbing 3.5 million people of their homes.
And each day, the bloodshed, dislocation and devastation grow. Two civilians were killed and five others badly injured trying to flee Russian-held territory in the southern Kherson region on Monday, Ukrainian officials said. The administrator of the neighbouring Kryvyi Rih region said Russian forces had fired on their red minibus at "point-blank range".
In the east, the focus of recent Russian offensives, an emergency evacuation train carrying "women, children, elderly people, many people with reduced mobility" made its way on Tuesday morning to safer territory in the west, Iryna Vereshchuk, a deputy Prime Minister, said. President Volodymyr Zelensky has pleaded with some 200,000 civilians in the east to evacuate the already depopulated areas near the front lines, where Russian artillery has laid waste to whole towns. But many cannot leave — because of age, illness or Russian attacks — and others will not, including Russian sympathisers and the merely stubborn. 
(New York Times News Service)