UAE ailing ruler breathes his last
Sheikh Khalifa bin Zayed Al Nahyan became the UAE's head of state after the death of his father in 2004 and held an array of weighty titles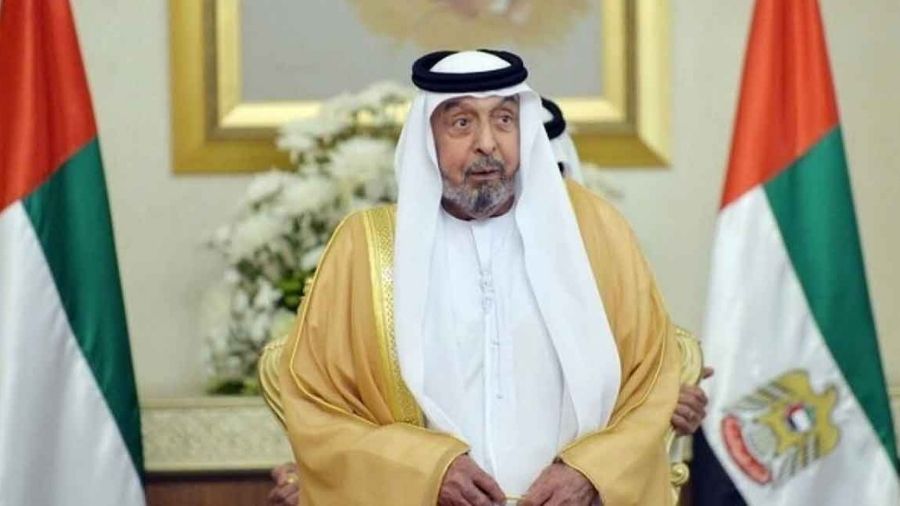 Sheikh Khalifa bin Zayed Al Nahyan
File Picture
---
Published 14.05.22, 12:55 AM
|
---
The ailing ruler of the United Arab Emirates, Sheikh Khalifa bin Zayed Al Nahyan, a key figure in his country's history and one of the world's richest monarchs, died on Friday, the state-run Emirates News Agency reported. He was 73.
No cause of death was given, but Sheikh Khalifa had a stroke in 2014 and subsequently stepped back from many of his public duties. The government announced that government offices and private businesses would close for three days beginning Friday and that a 40-day mourning period would be observed across the Persian Gulf nation.
Sheikh Khalifa became the UAE's head of state after the death of his father in 2004 and held an array of weighty titles, serving as the country's President; the prince of Abu Dhabi, the emirate of its capital city; and the head of its armed forces, investment fund and petroleum council.
But his public appearances grew increasingly rare after his stroke, leaving his younger half brother, Mohammed bin Zayed Al Nayhan, the crown prince of Abu Dhabi, to act as the de facto head of state.
The UAE is a federation of seven emirates led by Abu Dhabi that also includes Dubai, a city famous for its futuristic architecture and reputation as a playground for the rich.
It is a close partner of the US, and its military has fought alongside Americans in Afghanistan and elsewhere. Much of its wealth comes from oil and gas, although it has used that wealth better than other rich Persian Gulf countries to diversify its economy by bolstering tourism, financial services and other sectors.
"The UAE has lost its righteous son and leader of the 'empowerment phase' and guardian of its blessed journey," Mohammed bin Zayed said on Twitter, praising Khalifa's wisdom and generosity.
 Mohammed, known as MbZ, has for years been the de facto ruler of the UAE, an Opec oil producer and a major trade and tourism hub which has moved to build its political influence in the region and abroad.
MBZ is poised to become the new ruler of Abu Dhabi, which holds most of the UAE's oil wealth and has held the presidency since the founding of the UAE federation by Khalifa's father, the late Sheikh Zayed bin Sultan al-Nahyan, in 1971. 
Under the Constitution, vice-president and Premier Sheikh Mohammed bin Rashid al-Maktoum, ruler of Dubai, would act as President until the federal supreme council which groups the rulers of the seven emirates meets within 30 days to elect a new President.
Diplomats and analysts expect MbZ to become new President, further consolidating Abu Dhabi's power which had already grown under Khalifa, who came to power in 2004.
"Not much will change in UAE foreign & domestic policies, except MbZ will have even less reason to seek consensus w/Dubai & other Emirates," tweeted Cinzia Bianco, research fellow at European Council on Foreign Relations.
MbZ led a realignment of West Asia that created a new anti-Iran axis with Israel and fought a rising tide of political Islam around the region.
 
New York Times, News Service and Reuters