Trump wants H-1B visas in skilled roles
No "outsourcing" role in changes to the existing H-1B provisions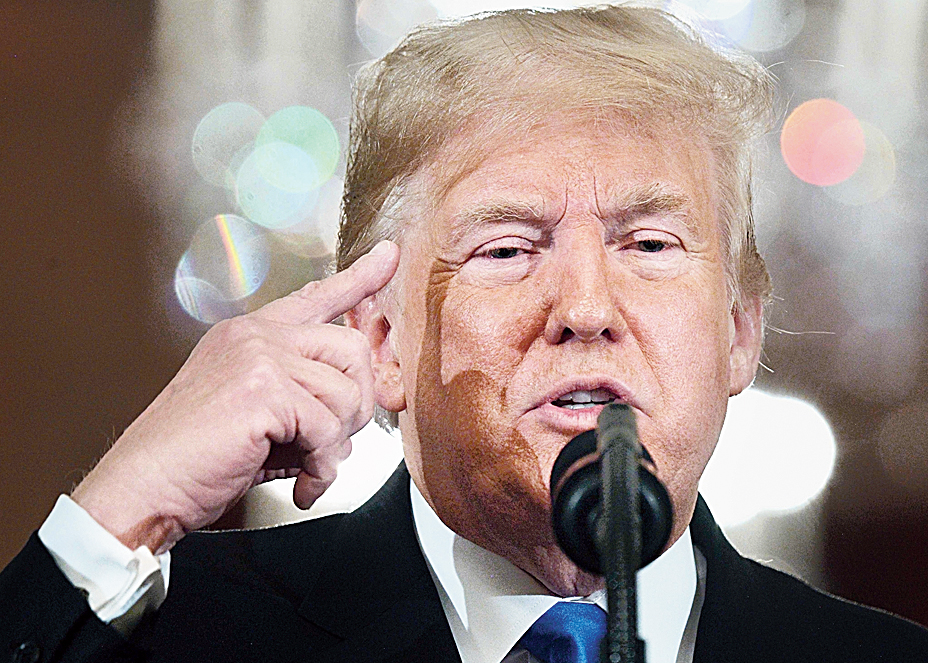 ---
Washington
|
Published 09.11.18, 08:47 PM
|
---
The Donald Trump administration wants to make changes to the existing H-1B provisions for them to play a better role in attracting highly skilled foreign workers as opposed to what has evolved into an "outsourcing" role, the White House said Thursday.
The H1B visa, popular among Indian IT companies and professionals, is a non-immigrant visa that allows US companies to employ foreign workers in speciality occupations that require theoretical or technical expertise. The technology companies depend on it to hire tens of thousands of employees each year from countries like India and China.
The US government is planning to revise the definition of specialty occupations under H-1B visas as well as the definition of employment under this foreign work visa category, which is popular among Indian companies.
Such a move, which is part of the Unified Fall Agenda of the Trump administration will have a detrimental impact on the functioning of Indian IT companies in the US and also small and medium-sized contractual companies in the IT sector, which are mostly owned by Indian Americans.
"The President's overall instinct — and he said this publicly a number of times — he wants to find ways to make sure that people who graduate in a highly skilled area like technology stay in the country. He finds that a very positive part of the overall immigration," White House deputy chief of staff for policy coordination Chris Liddell told a Washington audience on Thursday.
During the Washington Post's live discussion on new technology, Liddell said, "He (Trump) has talked about merit immigration, clearly that (H-1B) fits in merit immigration."