Tory 'NHS visas' may benefit Indians
'Plan will make it easier for us to hire finest doctors and nurses from other nations'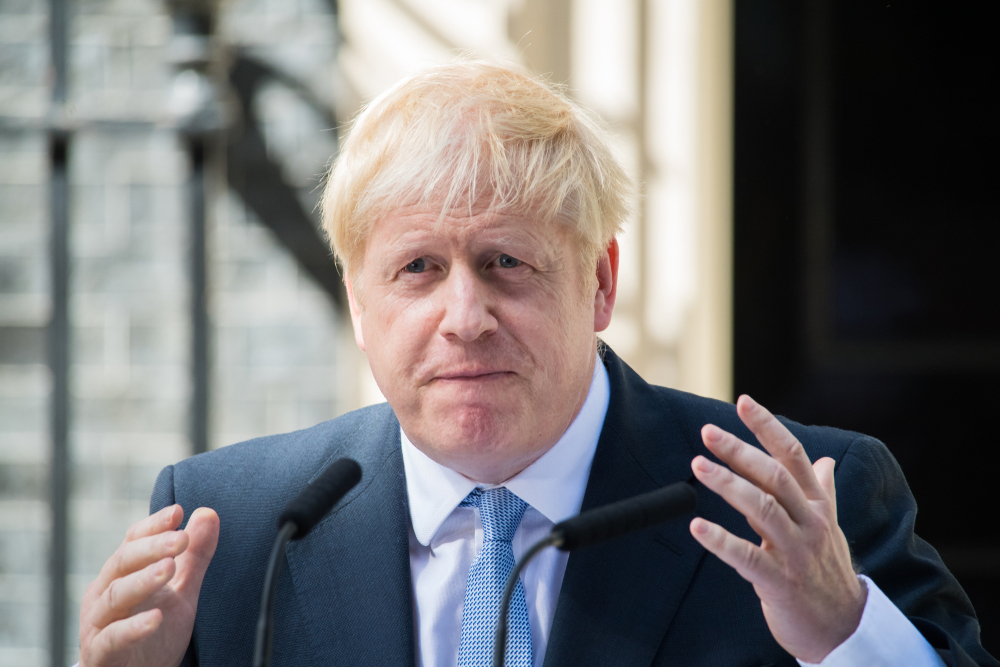 ---
|
London
|
Published 09.11.19, 08:04 PM
---
The Prime Minister Boris Johnson is promising "NHS visas" for doctors and nurses, which, in theory, will help Indians.
To understand this policy it is important to go back to basics.
The National Health Service, where "the service is free at the point of delivery", is Britain's pride and joy — and quite rightly so. But it is now so critically short of doctors and nurses that if you ring your local general practitioner, you are more than likely to be told: "Sorry we have no appointments. Nothing until next month…."
It really is as bad as that.
According to a report in the Guardian last year, "the NHS in England is already short of over 100,000 staff, including 10,000 doctors and 40,000 nurses, official figures show. However, on current trends, analysts project that the gap between staff needed and the number available could reach almost 250,000 by 2020."
It is no secret that the NHS depends heavily on India — there are countless doctors who qualified from Calcutta, for example.
Leaving aside Indian origin doctors who have qualified in the UK and are regarded as "British", India tops the list for "country of primary medical qualification" — 12,610, followed by Pakistan (4,659), Egypt (2,014) and Nigeria (1,903). For non-UK nurses and health visitors, the Philippines leads with 10,719, followed by India with 6,656.
Just to complete the picture for a country with an ageing population, Brexit is likely to make the shortages worse.
All this is by way of background to explain why Boris is promising an "NHS visa" for doctors and nurses should he win the general election on December 12. The new visa will ultimately form part of the Conservatives' planned Australian style, points-based immigration system after Britain leaves the EU.
Under the scheme, the cost of a visa for health professionals would be halved from £928 to £464, while applicants would be guaranteed a decision within two weeks.
Applicants coming to work in the NHS would receive preferential treatment with extra points under the points-based system, and no cap on numbers entering through the NHS route.
They would also be able to pay back the cost of the immigration health surcharge through their salary if it is not already covered by the NHS trust offering the job.
On a campaign tour of Scotland, Boris said his NHS visa plan was "only one part" of the Tory proposals for the health service.
"What we're trying to do now is address a particular concern which is that nurses from overseas, talented people who need to get in, we need to concertina the time they spend getting their visas and make it easier."
Health secretary Matt Hancock confirmed he wanted to attract "the very best talent in the world" to come to work in the NHS. "This new visa will make it easier for us to hire the finest doctors and nurses from other nations to come and work in the NHS — so that that patients can receive the best possible care."
Home secretary Priti Patel backed him up: "These measures are part of our plan for an Australian-style points-based immigration system that allows us to control numbers while remaining open to vital professions like nurses.
"That means the best of both worlds — attracting talent from around the world so our NHS continues to provide brilliant service while ensuring that it isn't put under strain by opening Britain's borders to the entire world."
However, Labour's shadow home secretary Diane Abbott said the Tories were "tying themselves in knots" over immigration.
"They use dog whistle anti-migrant rhetoric but are forced to accept we need migrant workers for key sectors, not just the NHS, but many more besides," she added. "This policy is full of holes, with nothing to say about the nurses earning below their income threshold, as well as all the cooks, cleaners, hospital porters and others who are vital to hospitals, and nothing at all about their right to bring family members here."