Thousands flee Myanmar airstrikes
The violence by the military — both on the border and in cities — raised the question of whether the international community would respond more forcefully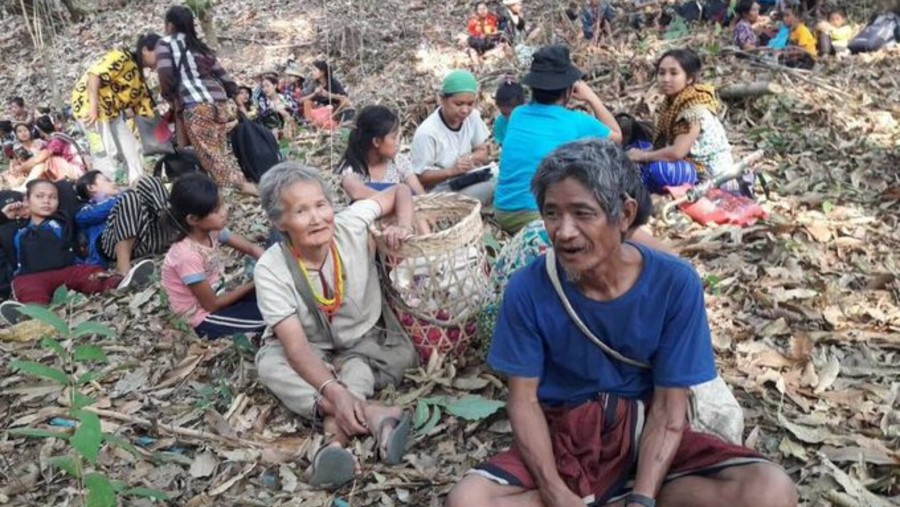 ---
Mae Sakoep, Thailand
|
Published 30.03.21, 02:05 AM
|
---
Thai soldiers began sending back some of the thousands of people who have fled a series of airstrikes by the military in neighbouring Myanmar, people familiar with the matter said on Monday. The insecurity on the border added a new dimension to an already volatile crisis set off by a coup in Myanmar.
The weekend strikes, which sent ethnic Karen people seeking safety in Thailand, represented another escalation in the violent crackdown by Myanmar's junta on protests of its February 1 takeover. On Saturday, more than 100 people were killed in and around demonstrations throughout the country — the bloodiest single day since the takeover.
The violence by the military — both on the border and in cities around the country — raised the question of whether the international community would respond more forcefully than it has thus far to a coup that ousted the government led by Aung San Suu Kyi and reversed years of progress toward democracy.
In response to reports of people fleeing the airstrikes, Thailand's Prime Minister had said earlier on Monday that the country didn't want "mass migration" but that it would also take human rights issues into consideration. But later, people with knowledge of the matter said Thai soldiers had begun to force people to return to Myanmar.
"They told them it was safe to go back even though it is not safe.
"They were afraid to go back but they had no choice," said a spokesperson for the Karen Peace Support Network, a group of Karen civil society organisations in Myanmar.
Two other people confirmed that the refugees were being sent back to Myanmar. All three spoke on condition of anonymity because of the sensitive nature of the issue.
Thailand's ministry of foreign affairs did not comment, saying it was still waiting for information. Myanmar
aircraft carried out three strikes overnight on Sunday, according to Dave Eubank, a member of the Free Burma Rangers, a humanitarian relief agency.