Theresa May wins backing of top Brexiteer
Michael Gove, the most prominent Brexit-supporting minister, gave his backing to Theresa May, saying he would stay on as environment minister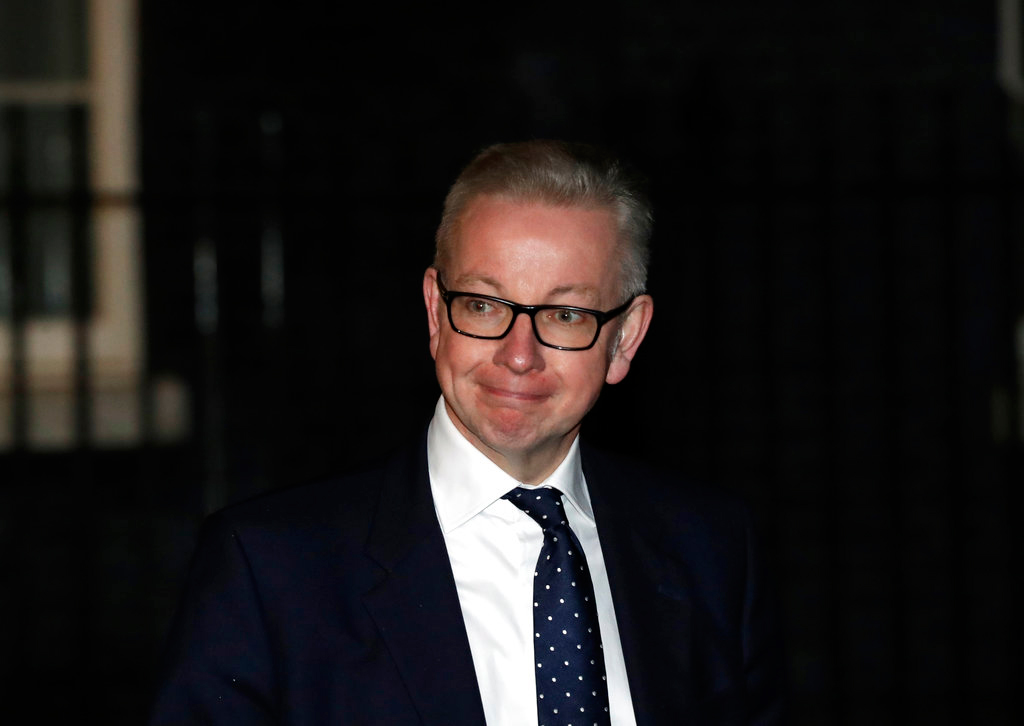 ---
London
|
Published 16.11.18, 07:57 PM
|
---
British Prime Minister Theresa May won the backing of the most prominent Brexiteer in her government on Friday as she fought to save a draft EU divorce deal that has stirred up a plot to force her out of her job.
More than two years after the UK voted to leave the EU, it is still unclear how, on what terms or even if the world's fifth largest economy will leave the bloc as planned on March 29, 2019.
Just hours after announcing that her senior ministers had collectively backed her divorce deal, May's premiership was thrust into its most perilous crisis to date when her Brexit secretary Dominic Raab resigned on Thursday in opposition to the agreement.
Other mutinous lawmakers in her party have openly spoken of ousting her and said bluntly that the Brexit deal would not pass parliament.
But May, who has defiantly vowed to stay on as Prime Minister, got a rare boost on Friday when Michael Gove, the most prominent Brexit-supporting minister, gave his backing to her, saying he would stay on as environment minister.
Asked if he had confidence in May, Gove, who is famous for sinking former foreign minister Boris Johnson's leadership bid in 2016, told reporters: "I absolutely do."
"I think it's absolutely vital that we focus on getting the right deal in the future, and making sure that in the areas that matter so much to the British people we can get a good outcome," said Gove, 51, a potential successor to May.
Trade minister Liam Fox, another leading Brexit supporter, also joined Gove in backing May — but her future remains uncertain. The first question she faced on a LBC radio phone-in show to defend her deal was from a caller who asked her to "respectfully stand down".
She did not immediately address that part of the caller's question.
Stephen Barclay, a little-known junior health minister, was appointed as the new Brexit secretary, although the status of the role was downgraded from chief negotiator with May leading the completion of talks with the EU. "He will be doing the domestic role. The PM will be completing the last 10 days of negotiations," May's spokesman said.
Sterling, which has see-sawed on Brexit news since the referendum, was up half a cent against the dollar at $1.2834 on Friday.
May's de facto deputy, David Lidington, said she would win a vote of no confidence, in which she would need a simple majority of the total votes cast by her lawmakers.
"If those letters were to go in, I think that she would win any such vote decisively, and she'd deserve to do so," Lidington said in a broadcast clip.
If May stayed on in power without a divorce deal that could be approved, the ultimate outcome of Brexit would be uncertain.
Other possible scenarios for the UK include May's deal ultimately winning approval; May losing her job; Britain leaving the bloc with no agreement; or even another referendum. A snap poll by Survation of 1,070 voters for the Daily Mail newspaper found 49 per cent of respondents opposed the deal and just 27 per cent backed it.
To leave the EU on the terms of her deal, May would need to get the backing of about 320 of parliament's 650 lawmakers.
By seeking to preserve the closest possible ties with the EU, May has upset her party's many advocates of a clean break.