Afghanistan: Taliban claim control over Panjshir valley
Representatives of the opposition forces maintained that they would fight on from the mountains; Ahmad Massoud calls for the nation to rise up against the Islamist forces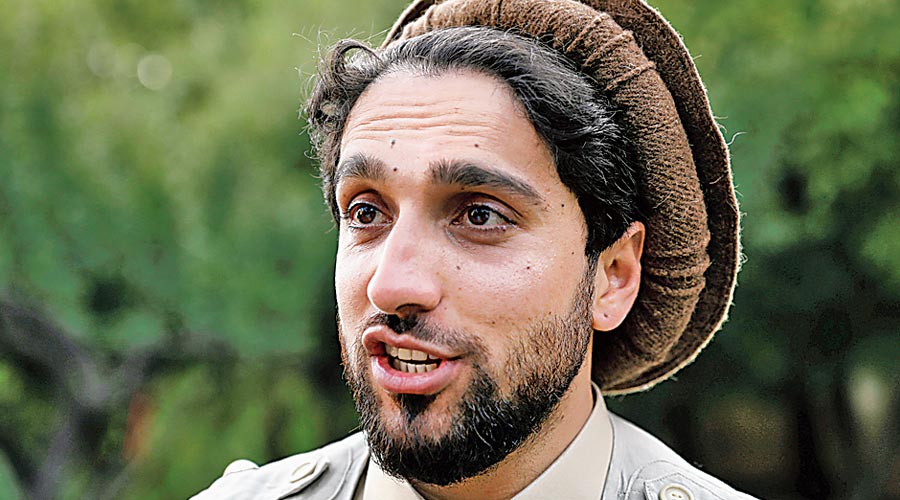 Ahmad Massoud
File picture
---
Published 07.09.21, 02:43 AM
|
---
The Taliban claimed on Monday to have captured the Panjshir valley, raising their flag over the last Afghan provincial capital not firmly under their control.
But representatives of the opposition forces there maintained that they would fight on from the mountains.
On Monday morning, the Taliban officially claimed control over Panjshir. "Panjshir Province completely fell to the Islamic Emirate of Afghanistan," Zabihullah Mujahid, the Taliban's spokesman, tweeted.
The resistance group's leader, Ahmad Massoud, son of Ahmad Shah Massoud, the commander who was assassinated in 2001, issued an audio recording on Monday calling for the nation to rise up against the Taliban.
"We are in Panjshir and our Resistance will continue," he tweeted. He said he was safe, but gave no details on his whereabouts. The Taliban said Massoud had escaped to neighbouring Tajikistan.
Massoud said that despite the Taliban's claims to want a peaceful negotiated settlement, "they began a full-scale military offensive on our people which led to numerous victims, among them my close family members".
There were reports on Sunday of possibly significant losses among the resistance fighters, including the deaths of several commanders and of the resistance spokesman Fahim Dashti.